Being aware of the wider world around them is important for our students today, but often the news sites can be inappropriate for younger learners. The challenge is how to make them aware of what's occurring without exposing them unnecessarily to situations beyond their understanding.This blog will share four news sites that are written especially for our younger people.
Here are 4 #digital sites to help your Ss connect with current events in the wider world.
1. Newslea
https://newsela.com/ publishes daily news articles that can be accessed at five different reading levels.
You need to create an account and like most things there is a free and paid version. You can create classes and add your students to them. The free version gives you access to all the articles and comprehension sets, the premium version includes the ability to track progress and includes reporting tools.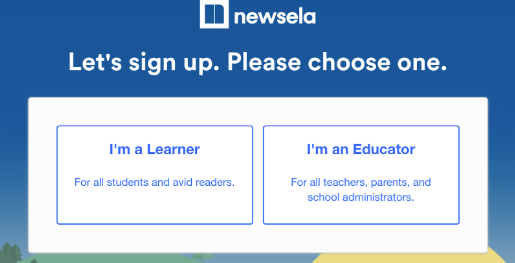 Once you've completed the sign up process you can search their site by subject areas or by news topics.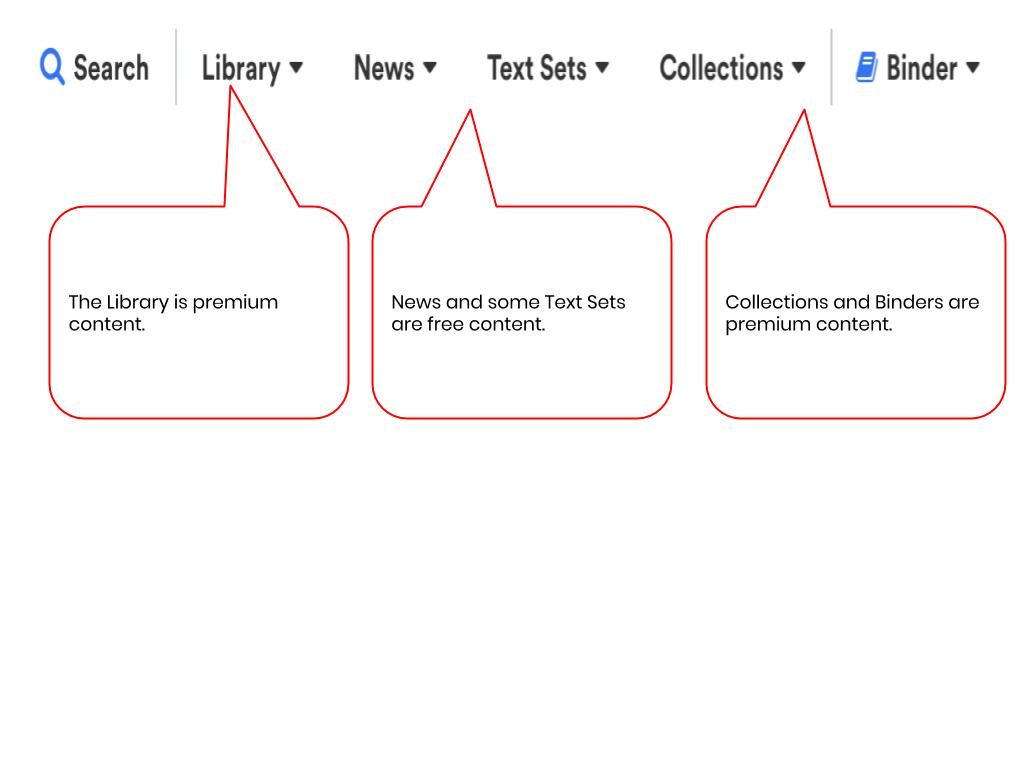 Once you choose the article you would like your students to read you can then choose the level you would like them to read it at.
Note: the articles are differentiated by lexile levels.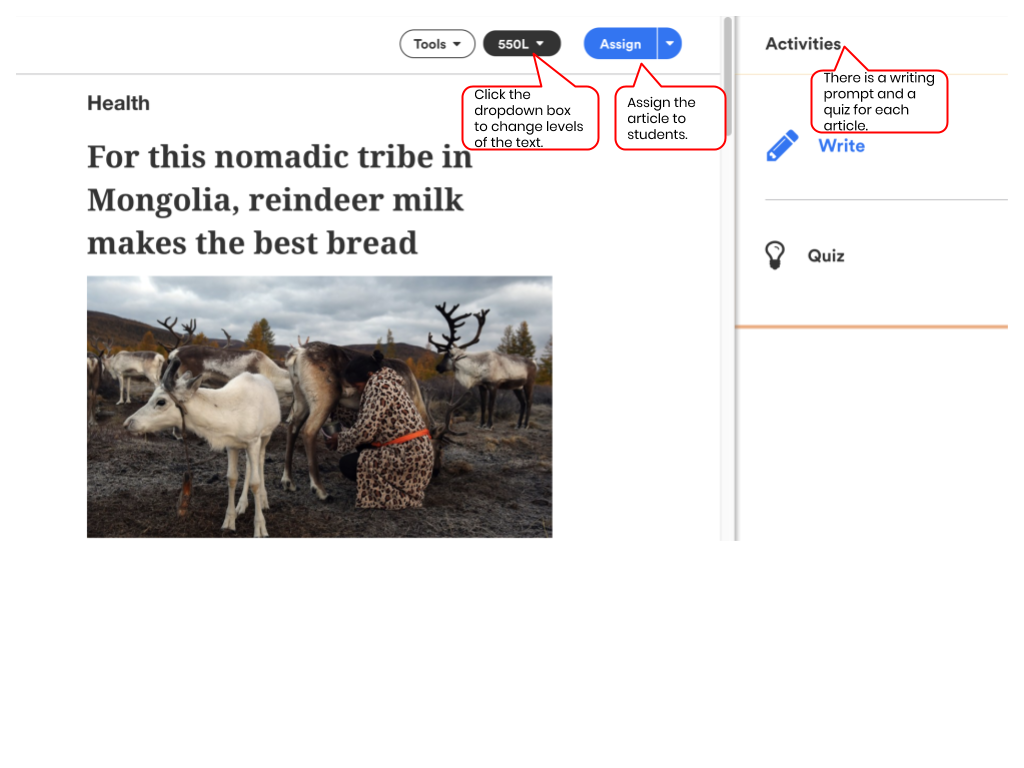 [bctt tweet=" #differentiate learning by choosing the same story at different reading levels for your Ss." username="donnagolightly1″]
https://www.timeforkids.com/ is a student-friendly division of Time Magazines. There is a subscription available that delivers a print magazine four times a year – but the free online version allows you access to student-friendly articles.
News articles are available at four different reading levels that you have to access separately.

The standards alignment are American but can easily be adapted to your local curriculum.
This would be a great site to use with a chrome extension like Refine that strips away all the unnecessary clutter and leaves just the text and images. This can then be shared to your students straight to Google Classroom if you use it.
[bctt tweet=" Use @refine to simplify online reading material for your Ss." username="donnagolightly1″]
https://kiwikidsnews.co.nz/ is a New Zealand created site that focuses on retelling current affairs in a student-friendly way. Again there is a subscription option if you want which gives you access to their weekly news quiz, homework booklet and feature articles.
With the free option, you are able to search for different types of news and each one has a quiz associated with it.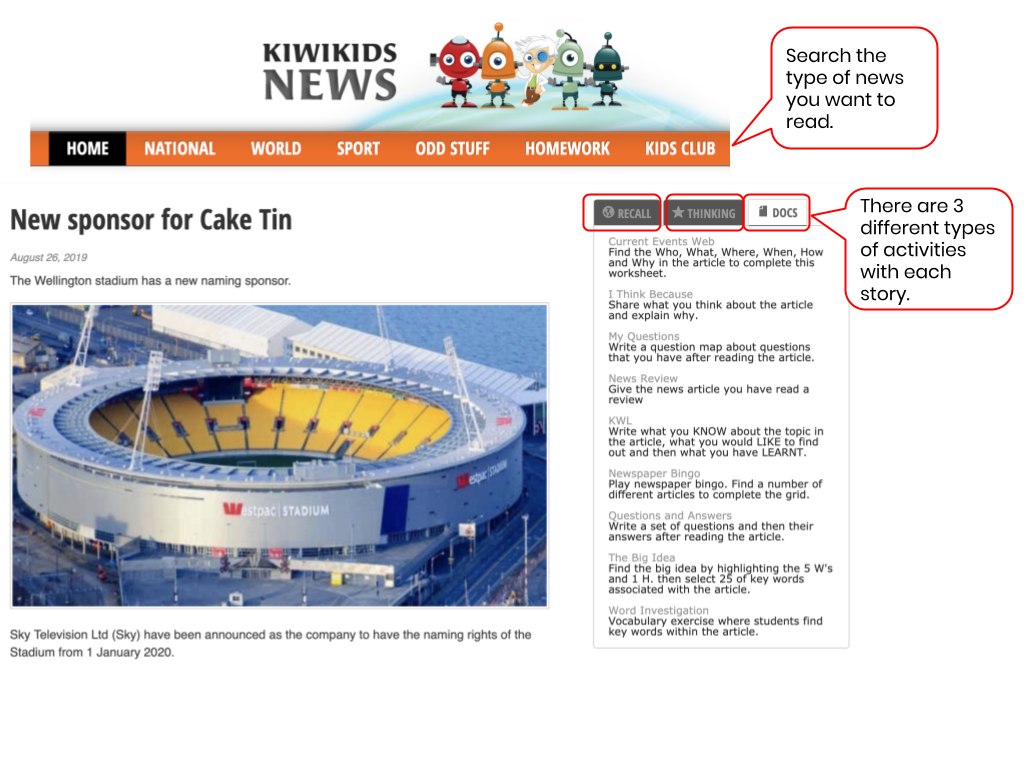 There is a button underneath each story that creates a print-friendly version that you could very easily use to create a task and send out through Google Classroom or OneNote, although there is also a Google Classroom button that allows you to quickly create an assignment from right within the article.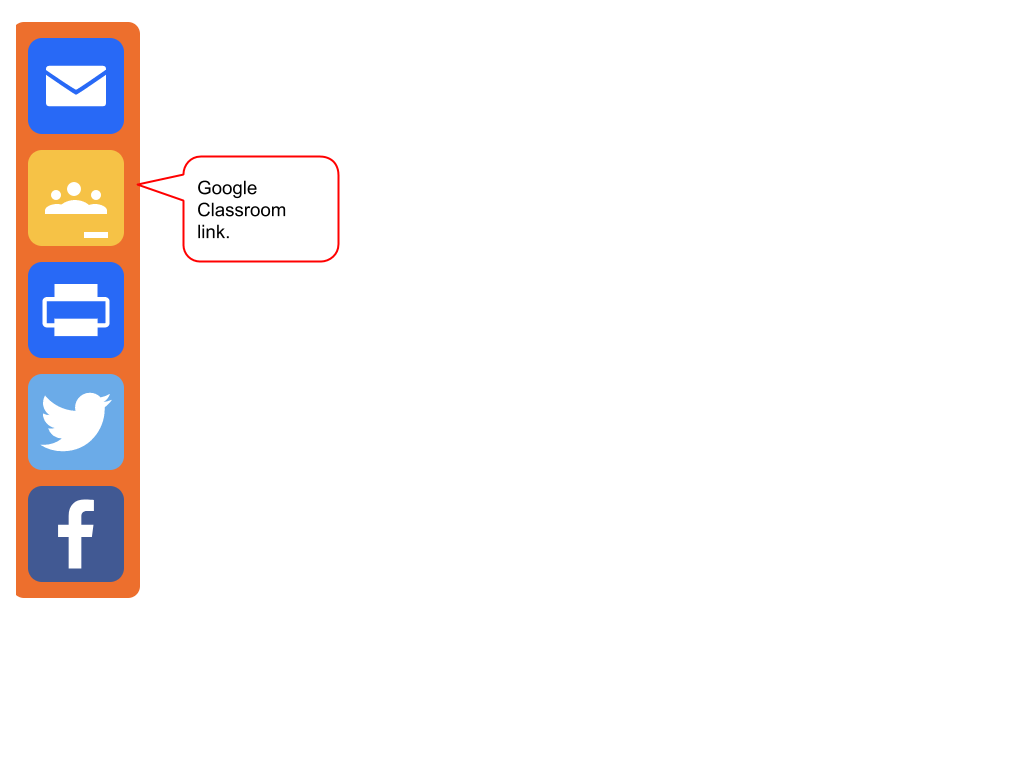 [bctt tweet=" Create #GoogleClassroom assignments right from within @kiwikidsnews" username="donnagolightly1″]
https://teachingkidsnews.com/ is a Canadian based site but what I really like about this site is that it also has a link to'Fake News Resources' and has tips on how to talk to students about difficult news stories. It is aimed at primary and intermediate aged students.

Each story has suggested related links and a sound file explaining the story behind the story.

There is also a section with curriculum connections. Although these are based on the Canadian system they are applicable to classroom practices almost anywhere in the world. They include writing/discussion prompts, grammar features, and a reading prompt (inspired by the Ontario Ministry of Education curriculum) that will allow you to connect with your students and problem solve real-life issues without hours of planning!
So if discussing current affairs is something you've been steering clear of, maybe give one of these sites a go. They can easily be built into your literacy programme and provide authentic real-world connections for your students.
For more ideas on integrating authentic learning contexts into your classroom check out our other blogs here.
---