"Regionally-allocated PLD helps your school, kura, Kāhui Ako and cluster to identify, plan and make progress in professional learning and development for your kaiako and teachers.

Through a process of planning, doing and reviewing, regionally-allocated PLD builds the capability of your school, kura, Kāhui Ako and cluster to support its ākonga and learners."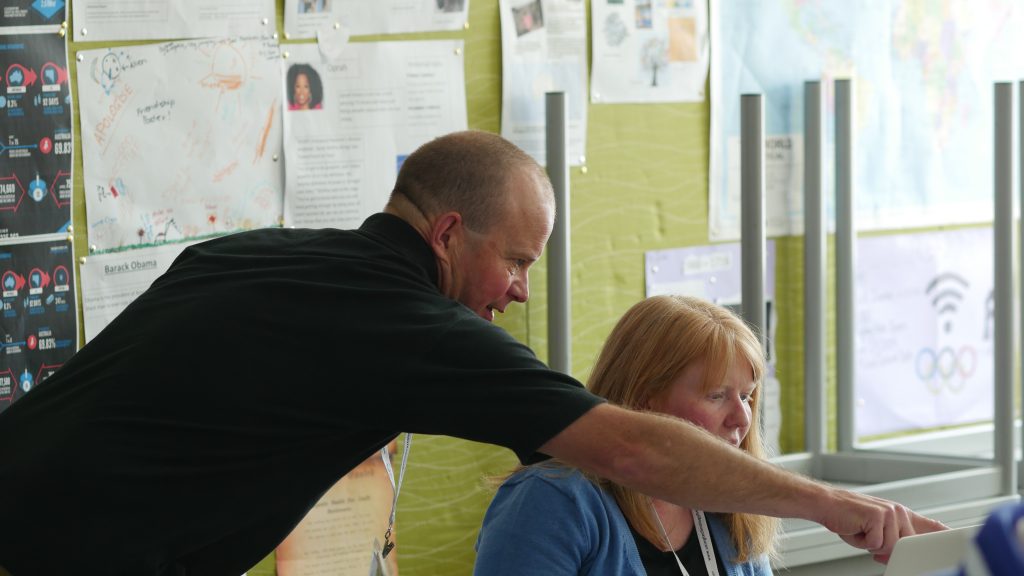 Using Technology Better is a PLD Provider and our team of expert accredited facilitators can support your staff to meet their goals and transform teaching and learning in your school! And all of it funded by the Ministry of Education!
We tailor everything we do to meet the needs of every single individual on your team. Our unique, blended approach to PLD offers the chance for all staff to grow, whether they are nervous or already flying!
Here are some ways we've worked with schools….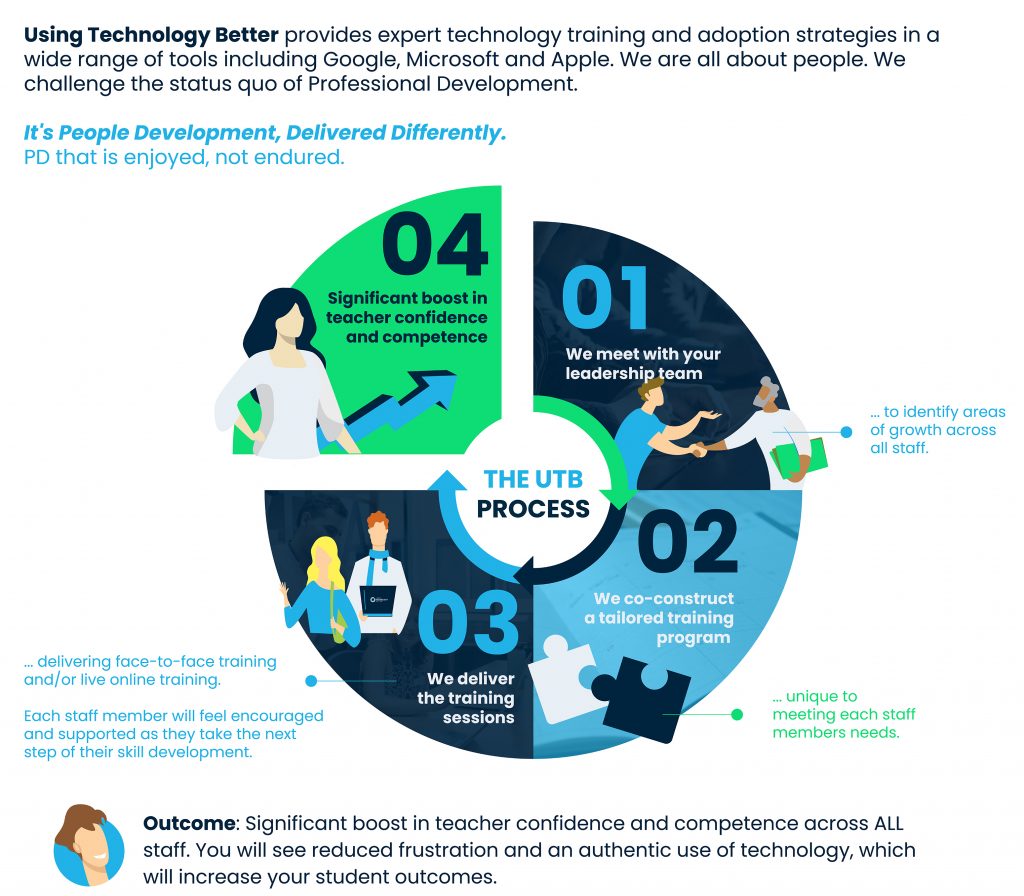 Adaptive, tailored, and ongoing education that extends beyond the classroom.
One of the things we love to do here at UTB is constantly challenge ourselves and question the status quo. We've recently been thinking about the ways we deliver PLD – and one thing COVID has taught us all is that online learning has a place.
We work with you to decide the best balance of online and face to face learning to meet the needs of your staff. Our 'Learn on Demand' platform offers 40+ courses, all self paced and designed by our expert team of trainers. 

We can also offer virtual, on demand, training that means you don't need to wait for the next visit from our trainers, you can just reach out and we'll set up a time for a quick training session for one or more of your team.

School A have decided to enrol their lead teachers in our Certified Leader programme and use the rest of the training face to face. At this stage they believe their teachers need digital fluency support before they jump into online learning.
For this school they have decided to enrol some of their staff in the Certified Leader programme, and their whole staff in our Learn on Demand platform. This still leaves them with plenty of face to face time to support their staff and keep things moving. What schools have said about
working with us…

I'm ready! How do I get this funding to access PLD with UTB?
 Your team identifies your PLD needs in relation to the priorities. 
You draft (we help you with this) an application then submit into the system before the closing date. 

If your application is successful you will be given x number of hours to allocate to your chosen facilitators. 

Your facilitators work with you to decide how best to use these hours to maximise outcomes for your staff and students. 
Flick us an email at pld@usingtechnologybetter.com and we can get you started on the application journey! We have tools and resources to make this process simple and meaningful.