The research is clear.  If you can increase student motivation, your students can be up to forty percent more productive.
I don't know of a teacher who wouldn't want to increase the productivity of their students by forty percent.  The problem is that generally we are so busy just getting our students to be compliant that student motivation and student engagement seems like a fair fetched dream.  Even teachers who deal with well behaved students often say that one of their greatest problems is encouraging the students to be intrinsically motivated and engaged in their work.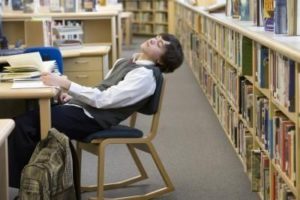 One of the reasons that our students are unmotivated and dis-engaged is that the education system teaches them to be this way.  Let me explain.
The best example of some research that answers the question 'Why are our students disengaged?' was conducted by Deci and Ryan.  The research demonstrated that when teachers consistently use rewards to increase student motivation, their students learnt to value the reward not the learning.  This resulted in students who, over time, developed a mentality that they would do the minimum necessary to get the reward or avoid the punishment.
We all see this in the classroom.  To avoid this we need to develop a different approach to rewards in the classroom where we:
1.  Avoid using 'if then' rewards excessively (if you do X then you will get Y)
2.  Reward a student for attitude and effort rather than intelligence and results
3. Give rewards when they aren't expected.  This avoids the potential problems associate with if/then rewards
4. Only give rewards when the student has met or exceeded your expectations.  This avoids creating a handout mentality among your students where they will come to you and tell you that you 'owe them a reward'.
 I am not suggesting that we avoid using rewards when trying to increase student motivation.  But we need to be aware that by rewarding our students we can actually be teaching them to be unmotivated.
In the next post we will look at some specific ideas for using rewards to increase student motivation without the 'side effects'.