Want a webpage, a newsletter and a presentation all in one? Let me introduce you to Microsoft Sway. 
Microsoft Sway is, in my opinion, one of the most under-utilised apps in the M354 suite. Allow me to showcase how this fantastic tool can be used to create and share content online. 
Now, you might be wondering, "What on earth is Sway?" Well, think of Sway as a digital storytelling platform that allows you to effortlessly create beautiful and interactive web pages, presentations, newsletters and journals. Whether you're a student, a professional, or just someone with a knack for visual storytelling, Sway has got you covered. 
Let's dive right into the awesomeness that is Sway and explore its functionality and versatility. 
Web Pages and Newsletters 
Do you get a low open rate on your EDMs? Sway could be the answer… Gone are the days of dull, static web pages. With Sway, you can bring your ideas to life by combining text, images, videos, and more in an engaging and dynamic manner. The best part? You don't need to have any coding or design skills. Sway's intuitive interface lets you arrange and customize your content with ease, ensuring that your web pages are visually stunning and highly interactive. 
One fantastic feature is the stack option where you can layer images on top of each other allowing the user to click through them and interact with your material. 
Say goodbye to traditional slide decks that put your audience to sleep. Sway offers a fresh take on presentations, allowing you to create captivating and immersive experiences. You can choose from a variety of templates and themes to set the tone and style of your presentation. Sway's intelligent design engine takes care of the layout and formatting, so you can focus on crafting your message. You can also add multimedia elements, such as embedded videos, tweets, and interactive charts, to keep your audience engaged from start to finish. All of this can be achieved with a simple setting change to switch up your Sway into presentation format rather than scrolling.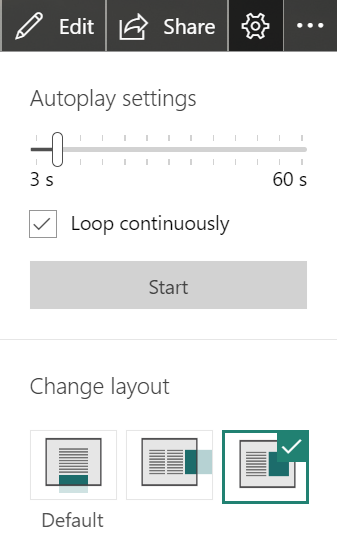 Journals or Learning Logs 
If you're someone who loves documenting your adventures, thoughts, or creative processes, Sway is perfect for you. Imagine having a digital scrapbook where you can combine photos, videos, text, and even audio recordings to capture your memories and experiences. With Sway's fluid design, you can arrange your entries in a visually appealing way, making your journal a pleasure to browse through and share with others. With a very small switch of focus, Sway can be used to journal learning experiences and can be the one-stop shop to showcase a student's best work… then grab that link to share with parents (and possibly the world)!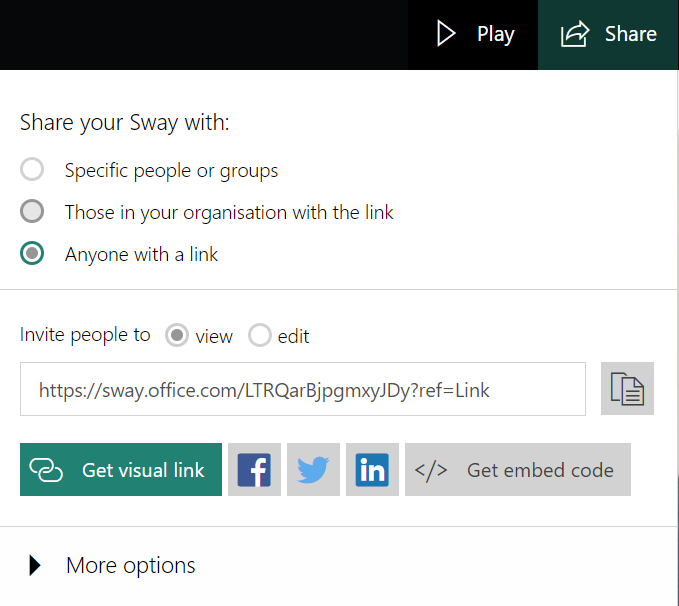 Check out the Sway themed materials on our Learn on Demand platform here. 
Use this link to check out an awesome Sway example.
Want to know more? Book a time to meet our team and find out what UTB can do for you.

Find out more about Microsoft Sway here.