A few years ago Virtual Reality was making its way into our world.  Now Augmented Reality has taken virtual reality to a whole new level.
The best way to explain Augmented Reality or AR is imagine going through life with a layer of technology superimposed allowing a unique blended experience where reality and technology seamlessly interact.
Augmented Reality first became popular in classrooms with teachers printing QR codes for their students to read with their smart phones.  The QR code would lead the student directly to a webpage or list of resources.  Teachers would use the QR codes to set up scavenger hunts and virtual field trips.
Scan this QR code to see where it takes you…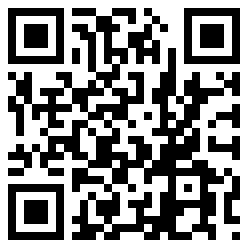 But Augmented Reality has radically developed  since the invention of the QR code.
Check out this amazing video to see how Augmented Reality is being used in the classroom.
Augmented Reality isn't just great for younger students.  The following video shows you how you can use AR to teach students about the human body
You can see in the video you simply hold up a card in front of your computer and an interactive 3D image appears.
All of these Augmented Reality ideas are great, but they require you to have a smart phone or a laptop with an input webcam to capture the image.
Google Glass is due to be released in late 2013 or early 2014.  You can see from the image below that there is a tiny computer built into the glasses frame.  This computer adds the layer of technology over your existing world without the need of another device.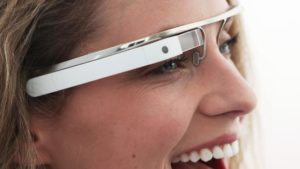 It would seem that with Google Glasses, Augmented Reality will quickly become a part of your students life.  They will be able to search and communicate in real time.  This presents a real problem for schools that are struggling with their students using mobile phones in class, but that is a discussion for another blog post.