Yesterday, Google released a new feature for Google Drive called add-ons.
Once you open up a Google Doc and click add-ons; and select an add-on, that add-on will appear across all your documents in your drive folder.
There are some interesting add-ons already available.
Here are two screen captures from the template gallery add-on: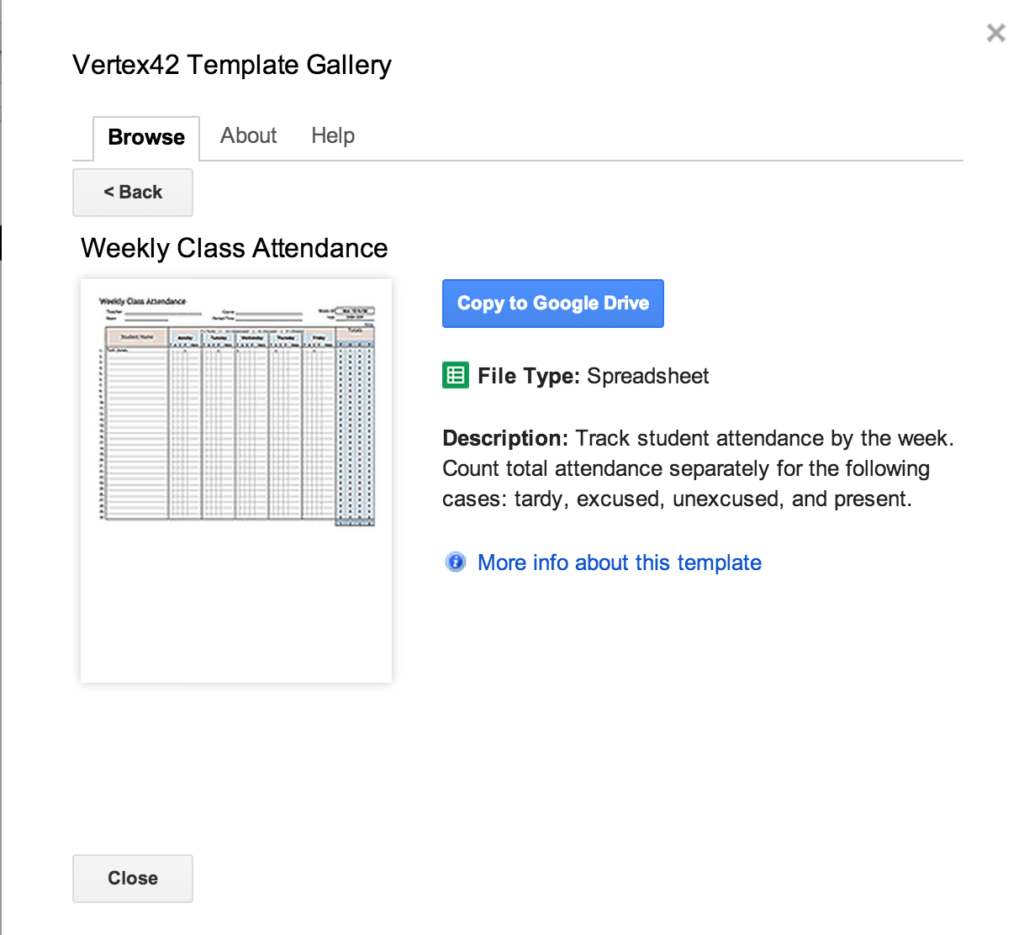 There are a few add-ons that will be great for teachers:
Track changes: – allows you to approve changes before finalising docs
Easy Bib: – create Bibliography's
Highlighting tools: highlights and groups information (I'm keen to try out the grouping feature)
Signature add-ons: there are a number of different signature add-ons allowing you to get electronic signatures
There are lots of other add-ons that work with charts, merge docs etc
Note for Google Apps Administrators:
add-ons for Google Docs and Sheets has been released for the rapid release track.  If you are on scheduled release, the feature will be in your Google admin console.
All the domains I manage are on rapid release, so I haven't see this first hand, but I am told that the administrator can turn this feature on even though you are on the scheduled release track.
All Google Apps administrators can manage the add-ons feature in the same way you can manage any of the other apps. See this Hangout that explains how to use the new Google Apps Admin Console
The following video shows you how add ons for Google Docs and sheets will give your documents extra features
If you would like to read the official Google blog post click HERE
What add-ons are you going to try out first?