Create engaging feedback your students will

actually use

using Teams

 
Digital platforms have transformed how we share information with our students about their learning. Previously we were limited to text-based methods of providing insight for our students to close the performance gap. Microsoft Class Teams have powered up our options and changed the game for our learners, meaning they are able to take more agency in their growth and the direction of their learning. 
1.

Video
Using Microsoft Stream, you can record video feedback right inside the Teams feedback suite. Hard Materials or Hospitality teacher? Why not try connecting an external camera to provide guidance showing modelling of practical techniques while narrating next steps for specific students. Another great way to maximise the video option is inserting an image file to reference a learning resource. You can even using digital inking to annotate if it is a option on your device.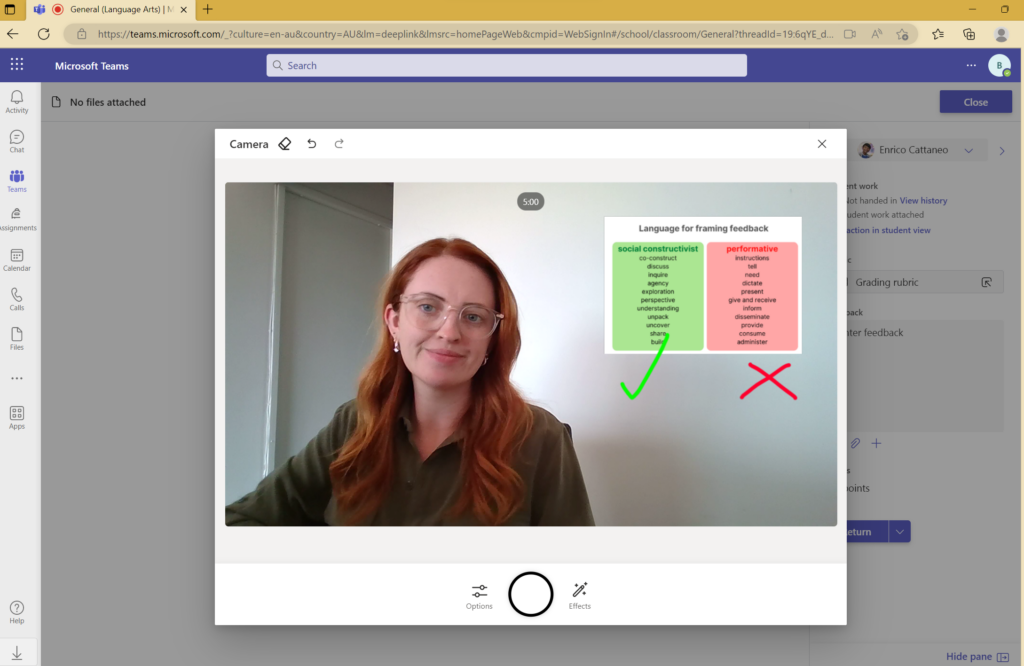 2. Audio
If you are not quite comfortable with video, audio recording provides another option which still allows you to get your intended tone across. Note here: keep it targeted and be careful not to give too much feedback that the message gets diluted or lost completely in the fluff. We know from existing research that personalisation is key to student appreciation of feedback so use their name and refer to their previous efforts to illustrate growth or next steps. Again, you can add the image overlay here if you like as it still records your feedback as a video file.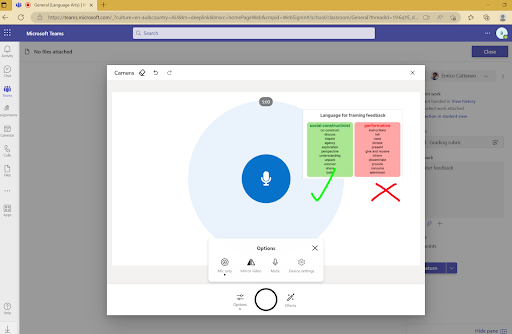 3. Text
The OG is still a trusty vehicle for feedback delivery for a reason. When used succinctly, text-based or written feedback is highly valued by students for its familiar structure. This one can also be a huge time-saver just like the aforementioned when we make the most of comment banks to reuse then personalise feedback, I store mine in a sheet with a tab for each area of focus. I also like to double up and use the Teams Assignment text comment space on the right for a general/overall comment and then give specific, targeted feedback using the comments feature directly inside the doc.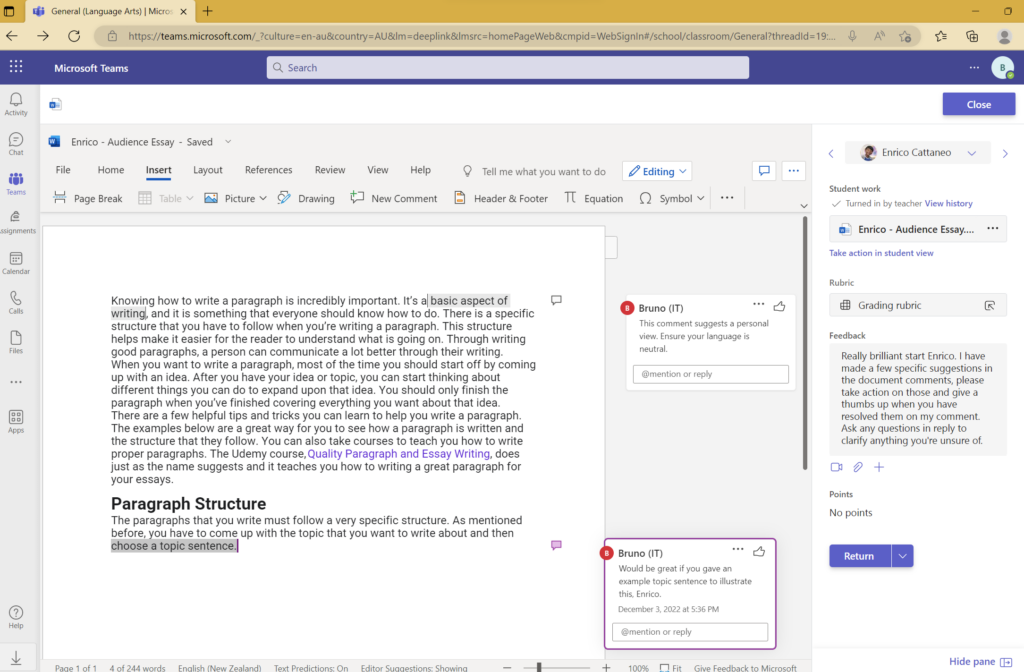 4. Rubrics
Rubrics aren't a new concept but they are very handy accomplices to use in conjunction with other feedback modes. Rubrics provide students with clear guidelines for their submissions and give them a benchmark to compare their progress. Using Teams Assignments, we can build these out from scratch, import using an existing spreadsheet and then save precious hours by reusing them across Class Teams.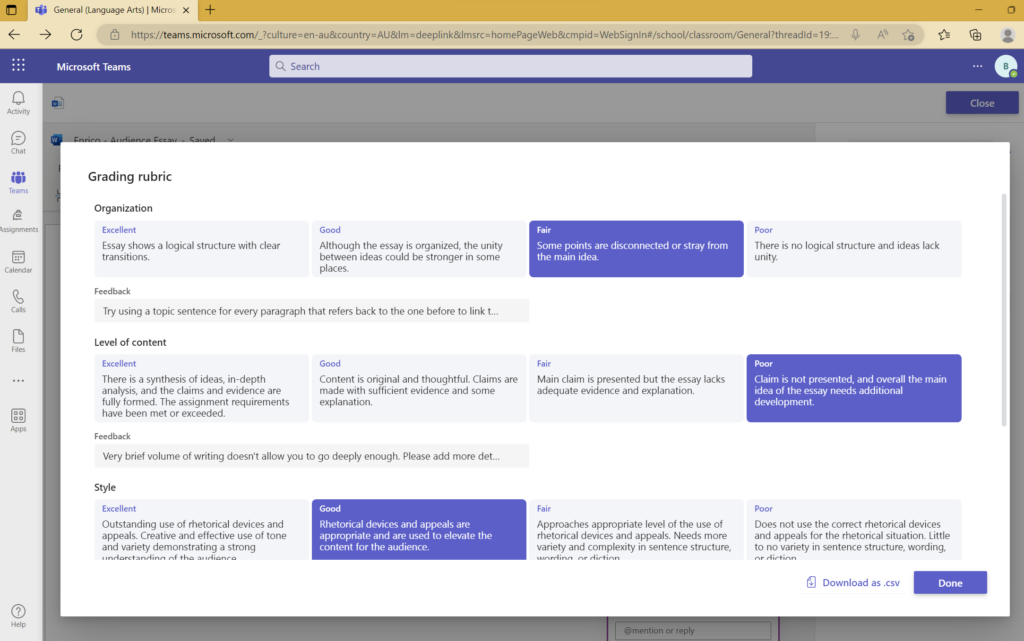 Check out more about how to leverage Microsoft Teams for Education by taking our course here:   
Microsoft Teams Essentials: Educator Edition 
Microsoft Teams Advanced: Educator Edition