According to this US News Article, the latest Gallup Student Poll found that student engagement dropped from 75% in year 5 & 6 students to 44% for students in grades 9-12.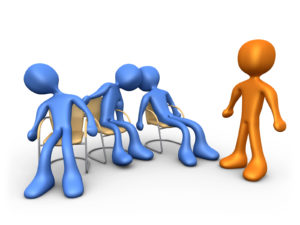 These sort of statistics are nothing new; but what concerns me is when these statistics hit the web and news papers and then decisions are made by politicians based on them.
According to the article, Gallop asked 500,000 public school students in grades 5-12, questions to indicate their level of agreement with statements such as, "My teachers make me feel my schoolwork is important," and "At this school, I have the opportunity to do what I do best every day."
NOW LETS JUST STOP FOR A MINUTE AND THINK…
What sort of responses were they expecting from a student in year 9?
Now, I'm all for increasing student engagement and student motivation.  I don't discount the fact that student engagement is harder to achieve the longer a student has been in the education system.
But I am wondering, if we asked some different questions would the results change?
HERE ARE FOUR QUESTIONS I LIKE TO ASK STUDENTS:
1.  Have you been given the opportunity to extend your learning if YOU desire?
2.  Have you recently asked questions about the relevance and application of your learning?
3.  Have you made any progress this year / term / month / week?
4.  Have you completed a task without being asked by a teacher?
I think students are more engaged than they think they are.  I have found that when you can show your students that they are making progress, asking questions & have been given the opportunity to explore, their attitude begins to change and student engagement goes up.
Think about the last time you have tried to help a student reflect on their progress, engagement and learning.  Was there a change in attitude, increase in effort, or no change?
How do you measure student engagement?