We are just getting in the swing of 2023 in schools and have been excited to reconnect with our NZ PLD schools. To get an idea of our days, check out our Instagram account: @usingtechnologybetter. Our whole team is actively sharing tips and tricks to enhance your productivity and some exciting ways to deliver the curriculum through digital technology.
Chat GPT is something that is coming up in so many conversations – and if it is a tool you want to know more about, make sure you check out our podcast: "The Better Mindset Podcast" – we have an episode called "HELP, CHAT GPT IS FREAKING ME OUT!" By the end of the episode, we can guarantee you will be diving into this new, exciting tool and finding ways to use it in your classroom – and everyday life! If you want support with any of the tools you see or hear about, we are here to help! We have online training, face-to-face training and webinars to ensure you get the most out of the new tech every day.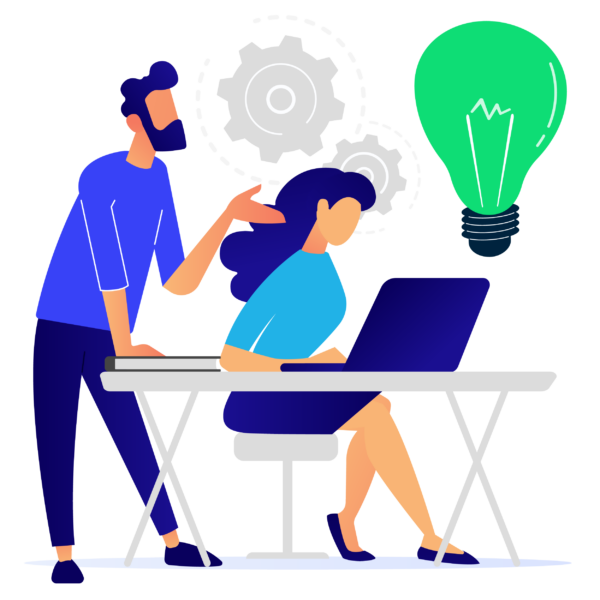 In this series, we bring you engaging and informative videos on the latest advancements and innovations in the field. From virtual classrooms to AI-powered learning systems, we explore the impact of technology on education and how it shapes the future of learning. So sit back, grab a notebook and get ready to expand your knowledge on the exciting world of education technology!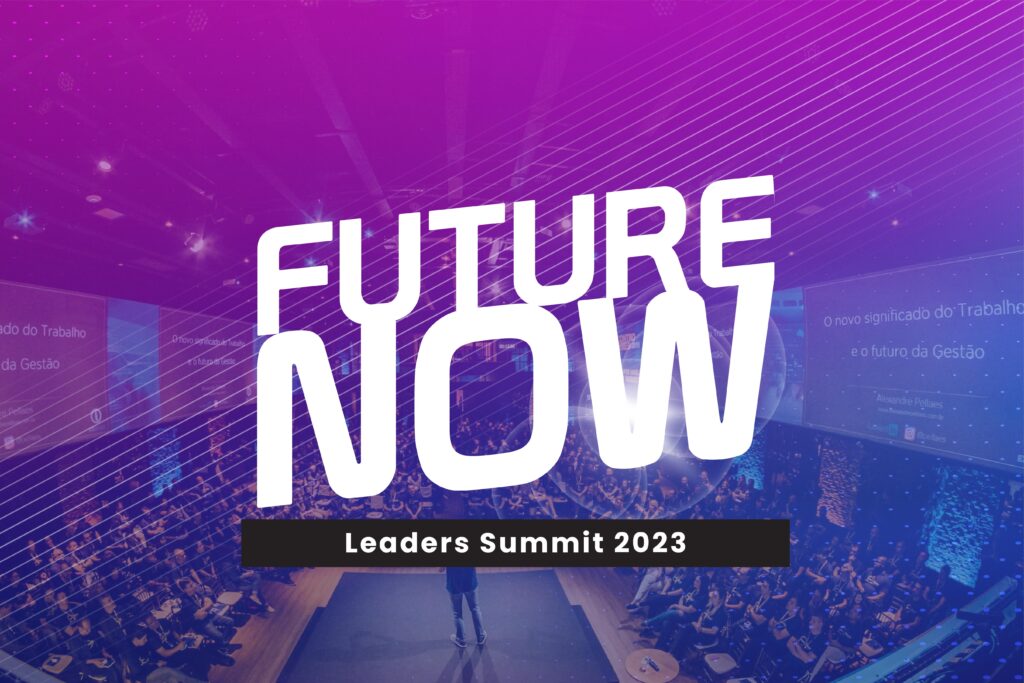 Future Now: Leaders Summit 2023
We are excited to announce our upcoming event, the Future Now Summit. This is a not-to-be-missed opportunity for like-minded leaders to come together and learn about what is currently disrupting education, hear from schools that are already tackling these challenges, and dive deep into successful change management strategies. We invite you to join us and take advantage of this unique networking opportunity.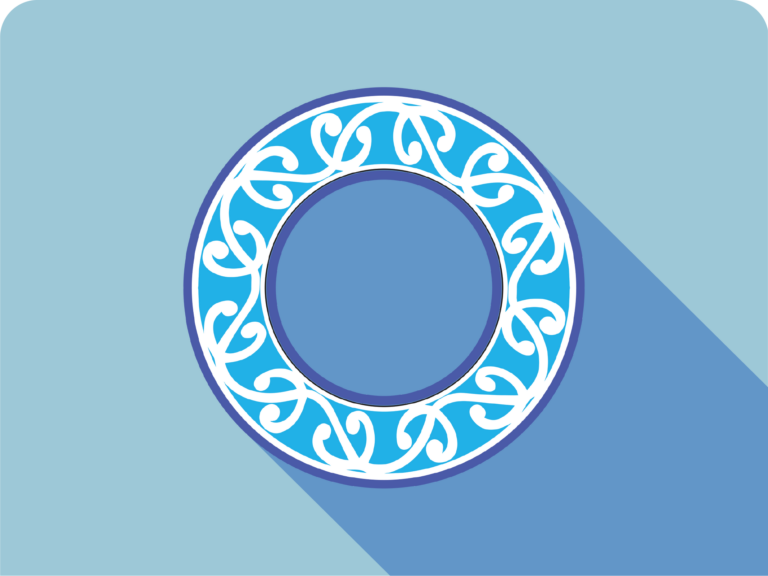 Aotearoa Storytelling with Minecraft NZ

Attention: Teachers who are delving into NZ histories and storytelling with their classes and would like some help.
Are you keen to engage your students in NZ histories and storytelling within your classroom? Come and discover how to use Minecraft as the platform for creating and telling local stories with your students. 
We will guide you through each step, allowing you and your students to create deep and meaningful stories in a fun and interactive platform.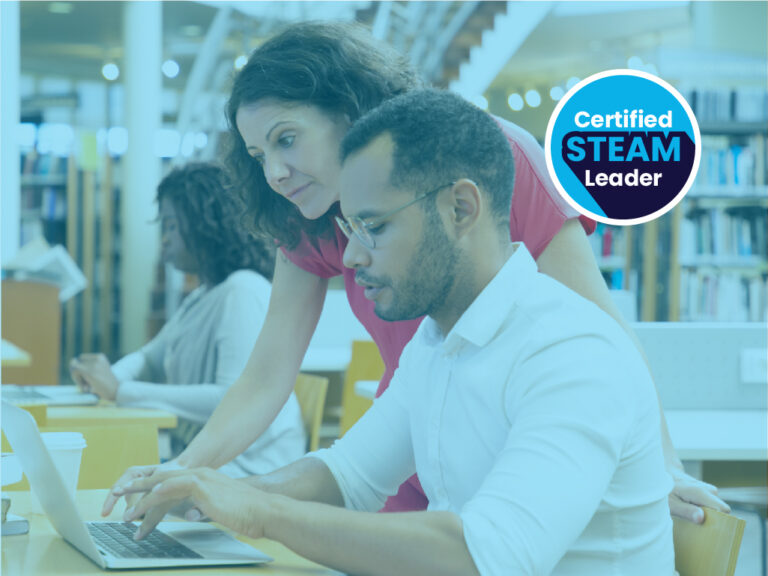 Certified STEAM Leader

Attention: Teachers and School Leaders
Develop your STEAM learning skills, connect with like-minded passionate teachers and level up your STEAM skill set by becoming a UTB Certified STEAM Leader!
The Certified STEAM Leader program consists of five modules that are completed over 6 months. Each module is designed to help you develop your STEAM learning skills that will benefit your school, your team and your students.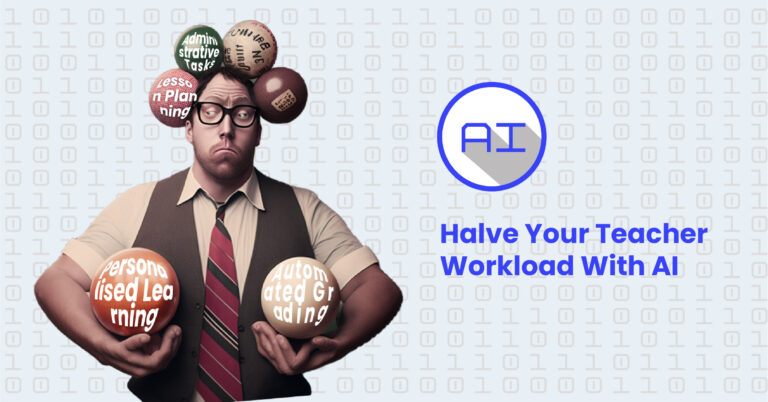 Halve Your Teacher Workload With AI

AI Helps Alleviate Some Of These Burdens And Streamline Your Daily Tasks, Allowing You To Focus On What You Do Best -Engaging Your Students In Rich Learning Experiences.
Our ex-teachers turned tech trainers will provide insights and practical examples of how AI is already being used in classrooms and allow you to ask questions and share your experiences and ideas.
Take advantage of this chance to learn about the benefits of AI in education and how it can help you reduce your workload and improve student outcomes. It's a win-win!
Date: Monday, 6 March
Time: 7PM AEST/9PM NZT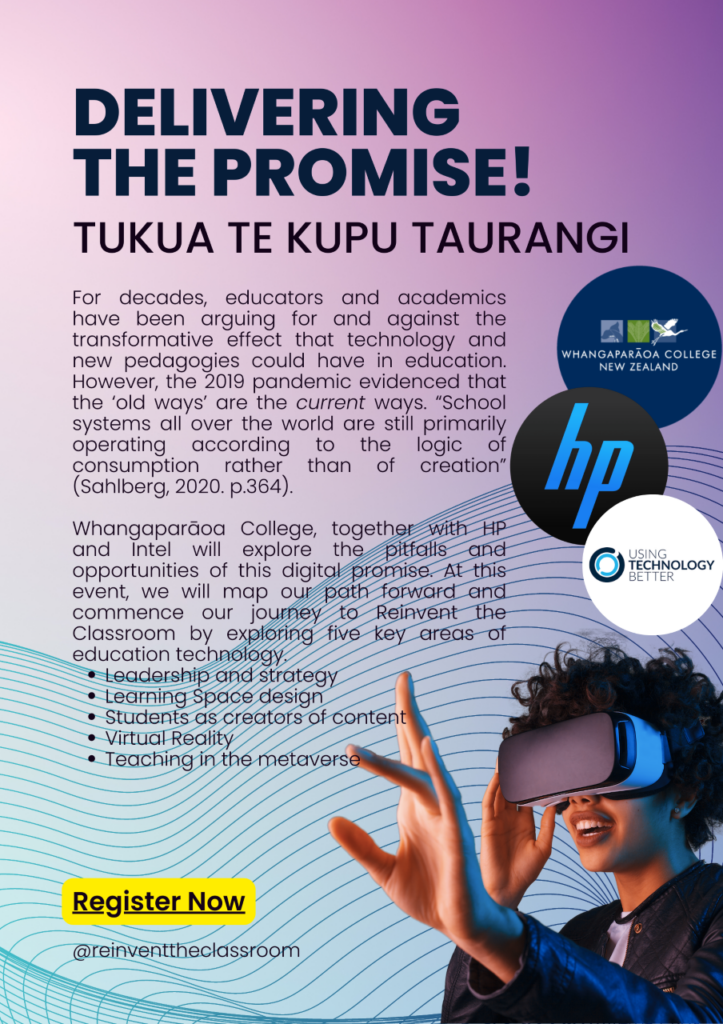 HP Reinvent the Classroom

On Tuesday, 14 March (3:30-6:00 pm), come and join us at Whangaparāoa College for an exciting evening of exploration about the potential of technology in the classroom.  See HP Education Ambassador and author Brett Salakas, and Using Technology Better Director, Mike Reading, battle out the best tips and advice for using AI, VR and Metaverse in the classroom.
Join us afterwards for a hands-on experience of this world of possibilities whilst enjoying our hospitality and networking with like-minded disruptive educators.
This is a free event for anyone working in the education sector, especially those seeking out ways to move forward on the use of technology in the classroom.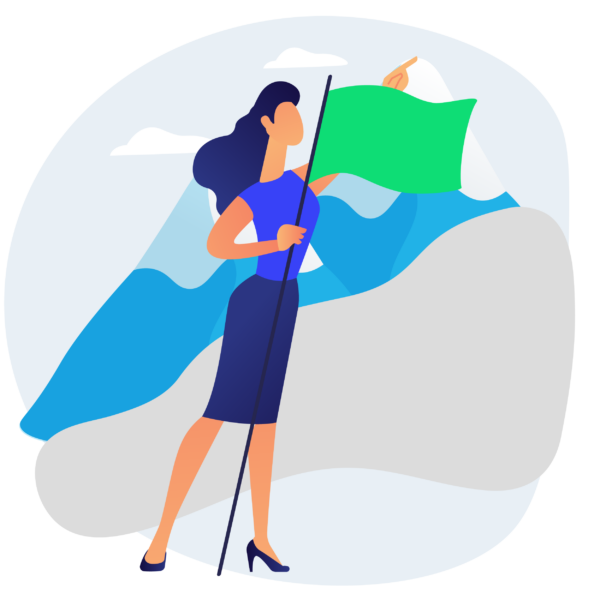 We are excited to inform you that MOE RAPLD applications are back for 2023 – Hours of FREE Professional Development for your SLT, teachers, support staff, and your admin team. We can get your team on the same page, ensuring that curriculum delivery is streamlined, productive and efficient. 
UTB can provide support for Localised Curriculum development, Assessment for learning and Digital Fluency. Let your schools know we are ready and excited to empower teachers with efficient ways to bring the curriculum to life creating authentic, engaging learning experiences. Want to know more about Chat GPT and how that can be used to enhance your classroom? Want to know more about Minecraft and how you can authentically assess student learning through this? Want to know more about the accessibility tools in Chrome to help your diverse learners? This is what we can use RAPLD for!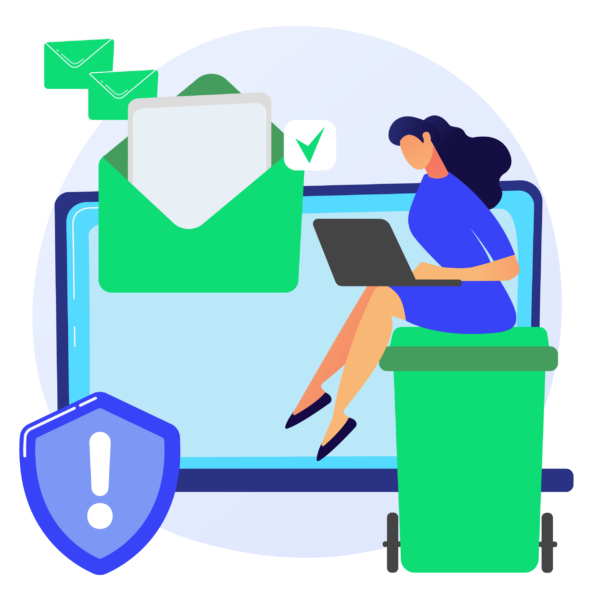 Hey, go you! We're impressed. You made it all the way down to the end of the newsletter. You're awesome.
What was your favourite section on the newsletter today? Comment below and let us know. 🙂