Here is an easy to use quote creation tool.  The best thing about it is that you don't need to be creative to make your quotes look great!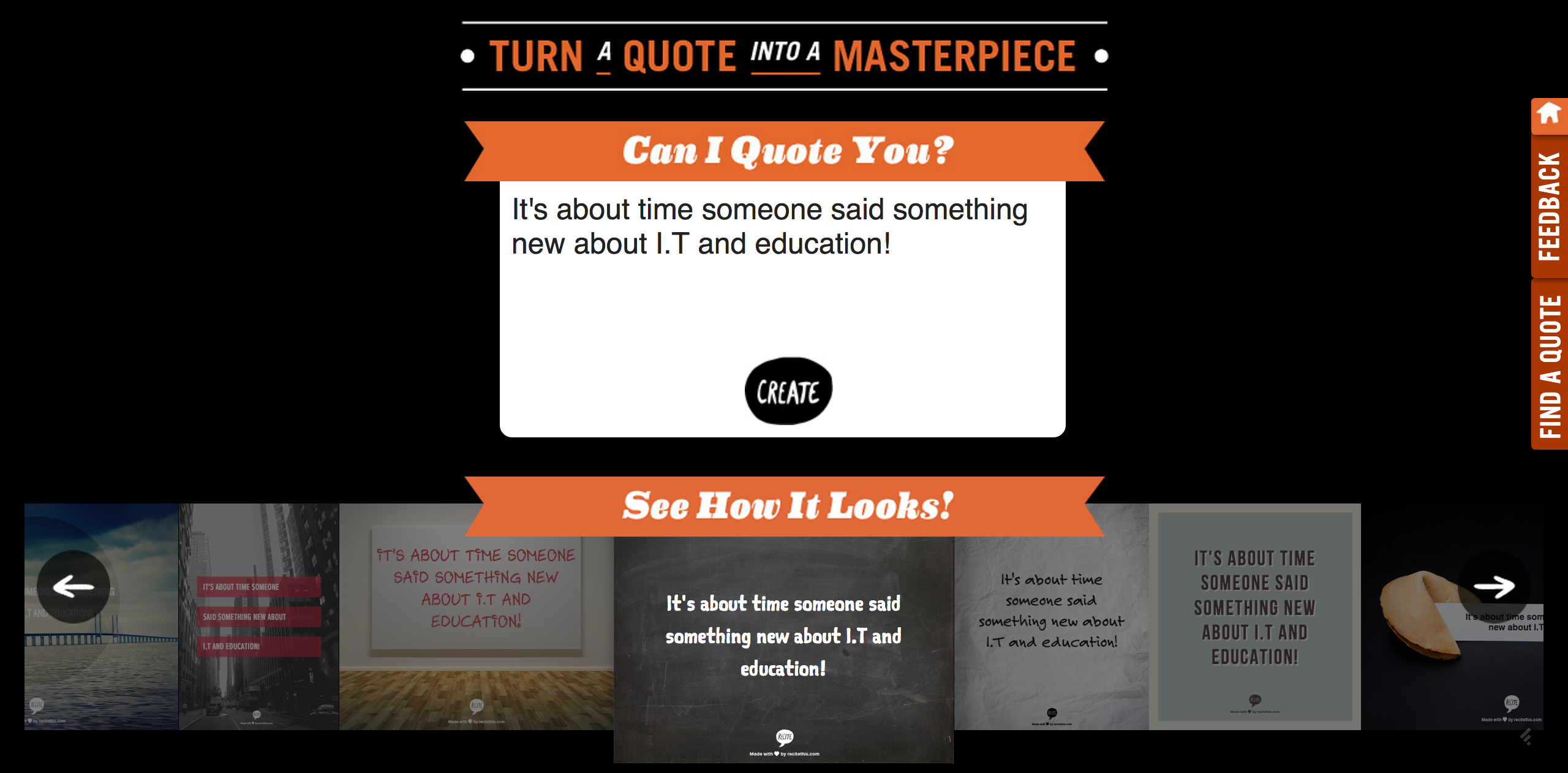 You simply type your text into the box at the top of the page and Recite This automatically inserts it into all of their templates.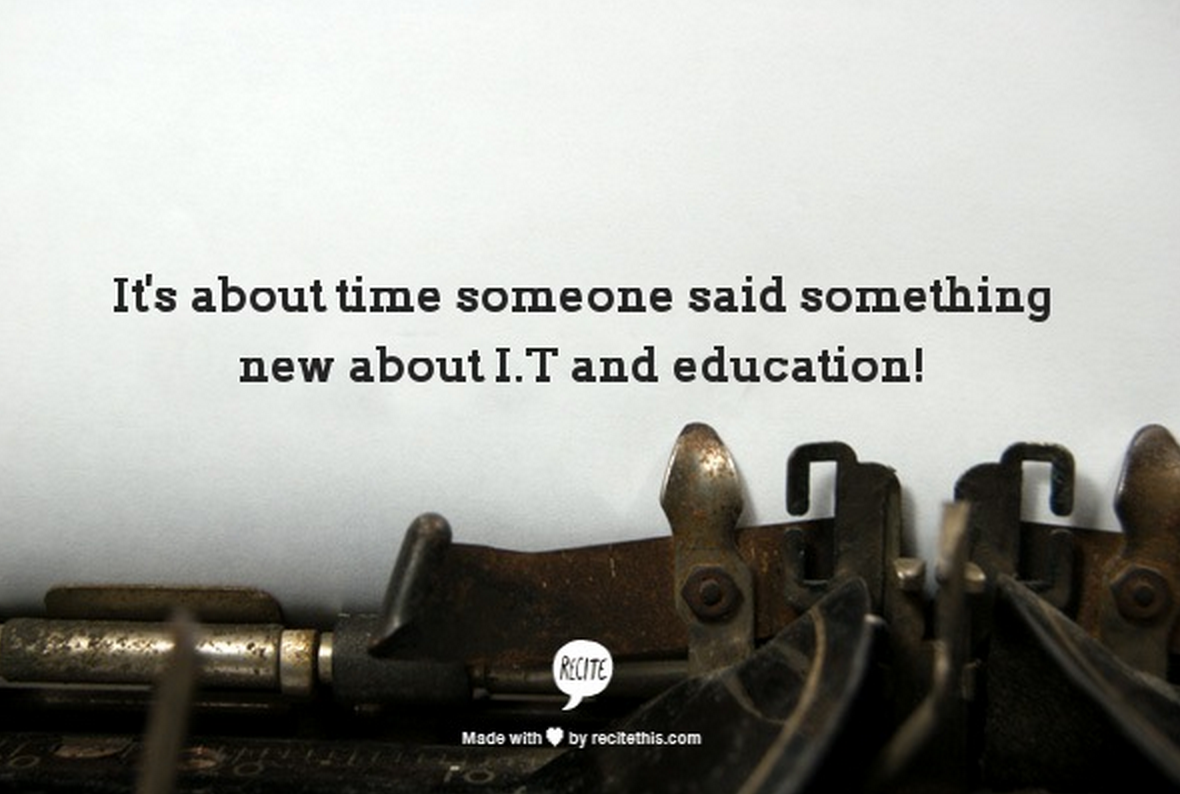 Like all simple creative tools, Recite this isn't perfect.  Sometimes you will need to play around with the wording to emaphise the right words in your quote, and not all templates will work.
Here is one poster I made today for my keynote at the upcoming Using Technology Better Conference next week.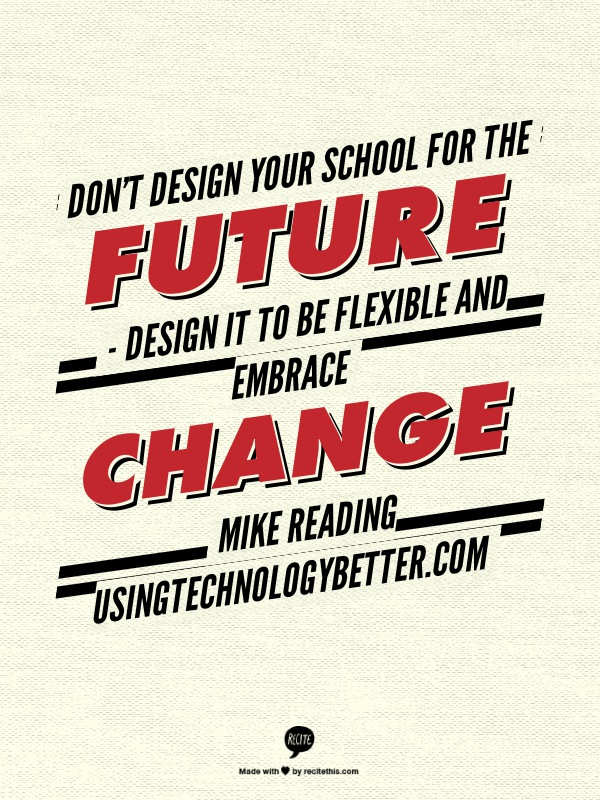 What tools do you or your students use to create posters?