Practice Sets just got some upgrades you'll want to check out! 
If you have not already been using Practice sets in Google Classroom, I highly encourage you to check them out! Practice Sets are a tool that you can use to transform any content you have been teaching into an interactive assignment. It saves you time by including an auto grading tool and allows for students to access hints and tips that are personalised and target! 
 
And guess what? Google has just made them even better with a whole heap of new features! 
New feature 1: Review Resources 
Not only do your students have access to resources to support them with their answers, but you as a teacher now have more control over what your students will view. You can easily review resources before assigning them to your students.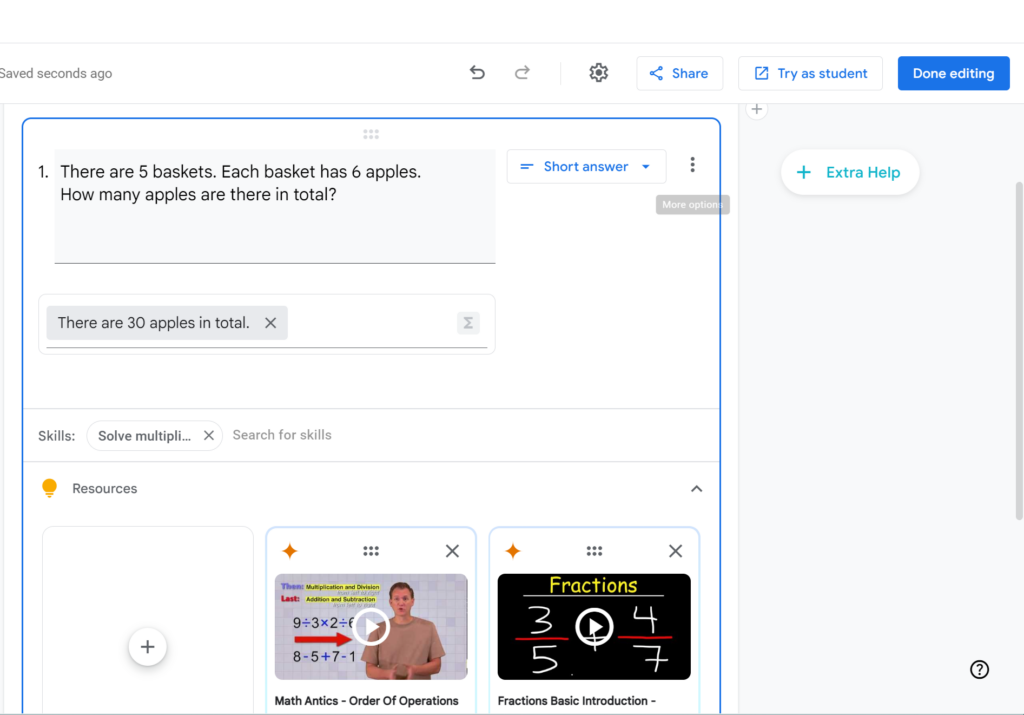 If the first resources are not what you are looking for, you can tap on the "Extra Help" button to check out their library of available resources.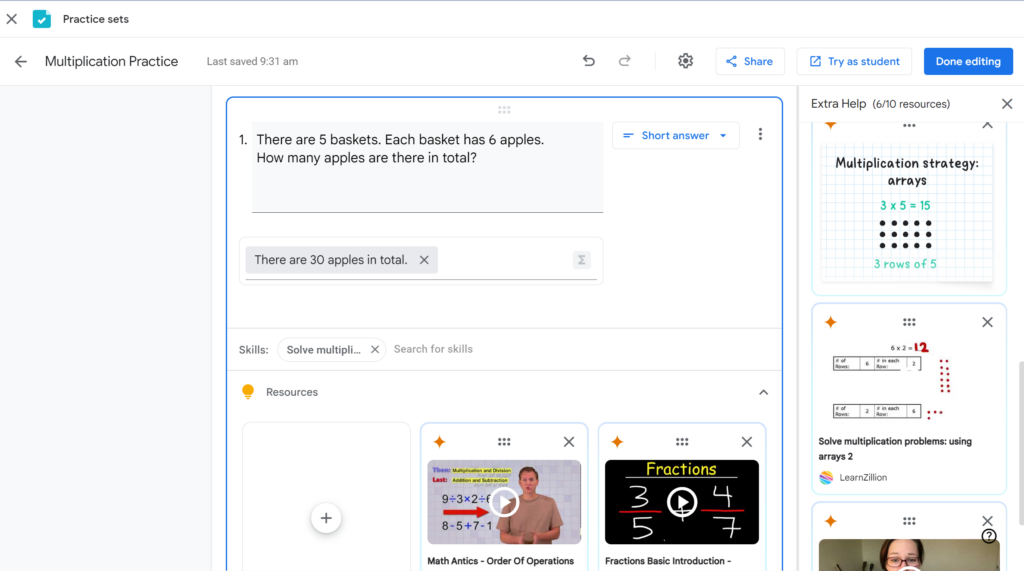 New feature 2: Customise the Support Resources 
When editing the resources, click on the plus button add and either search for your own YouTube hint videos or paste the URL.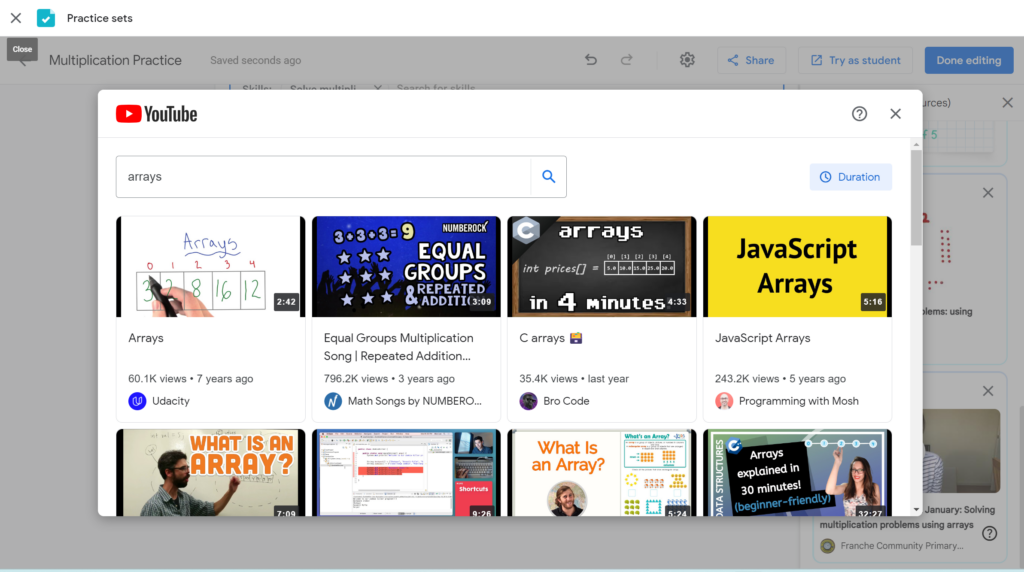 Another notable feature is that you can control the order in which the resources are provided to your students! Want them to check out the hint first, then the YouTube video? Now you can control what appears first, second and third. 
Using a few specific terms or acronyms that your students will remember? Another new feature is that you can add your own personalised hints! Add these as your hints!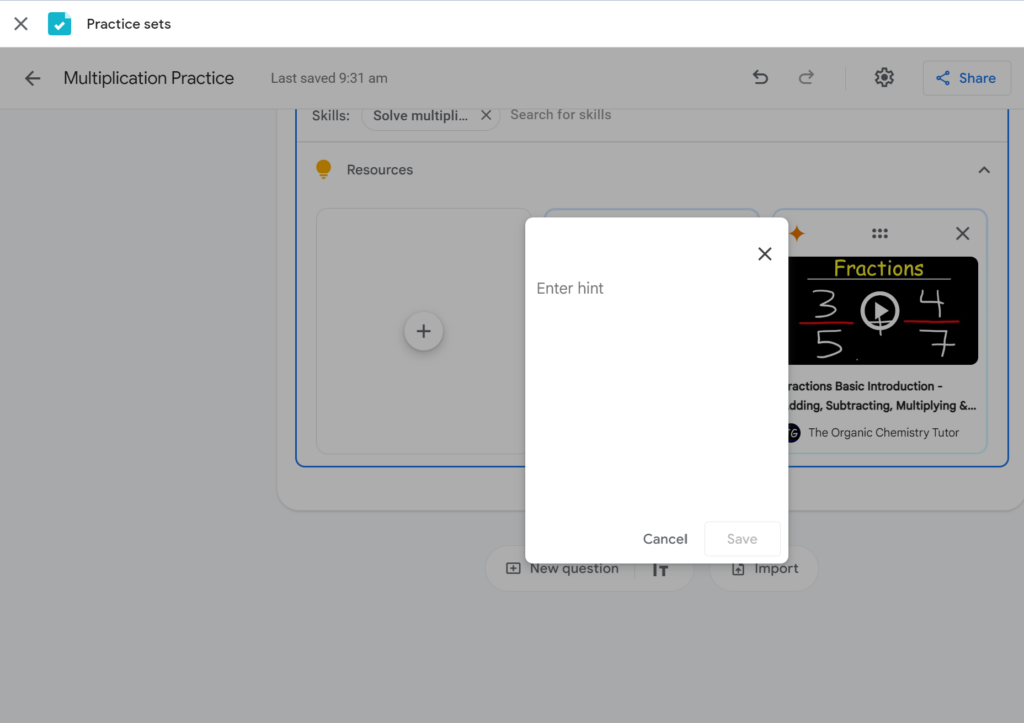 New feature 3: Share Practice Sets  
One last great update is that you can also share practice sets with other teachers in your Google Workspace! Sharing is caring but also this will save you time if another teacher has already created one that you can use. 
To access this, navigate to your Practice Sets, click on the 3 dots to open the menu. Choose the 'Share link' option and copy and paste link to other teachers in your Google Workspace.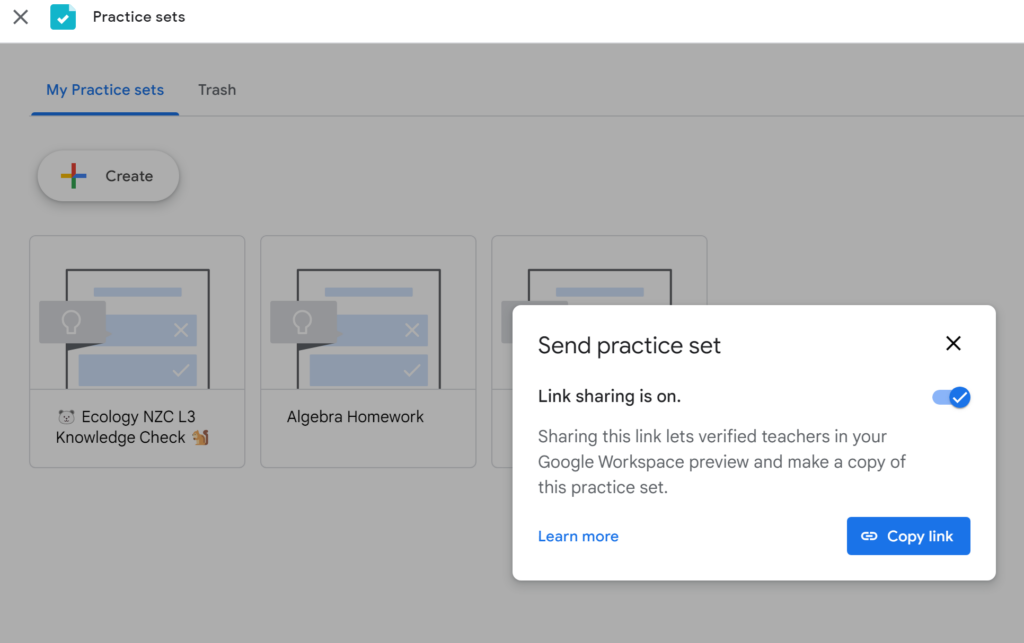 These updates are going to save you a ton of time and allow you to really customise your students' experience. You know your students better than anyone else so having more control over the practice set allows you to differentiate and tailor the set to your students' needs. 
Not sure if you have these new features? Practice Sets are enabled by default if you have the Google Workspace Teaching and Learning upgrade, but admins do need to add teachers to the verified teacher group to receive shared practice sets from other teachers in their Google Workspace. 
Want to level up your use of Google Workspace for Education? Join us in person for our upcoming Google Bootcamps at NZ's Google Headquarters in Auckland. 
If you are in a more technical role in IT or are looking to upskill to manage teacher permissions for tools like Practice Sets in the Google Admin console, join our cohort to gain the UTB Certified Google Admin Fundamentals