You needn't be a maestro to integrate music into your classroom. With these 3 ingenious tools you can easily inject a little music magic into your teaching program.
Back when I was a teacher I rarely ever integrated music into my classroom program. And if I did, it certainly wasn't an original created by my students. 
If you consider yourself to be 'musically challenged' (as I do!) and avoid it at all costs (like I did!), then have I got news for you! 
You needn't be a music buff to give your students the opportunity to explore this creative avenue that may well become their passion.
Without a musical bone in your body, mastering the basics of these 3 tools "It's easy as, 1 2 3. As simple as, do re mi!"
1 Chrome Music Lab

Song Maker – Patterns Create Music 

Kandinsky –

Transform Drawings into Music
2 Groove Pizza – Give Maths a Magical Musical Makeover
3 Incredibox – Create a Beatbox Crew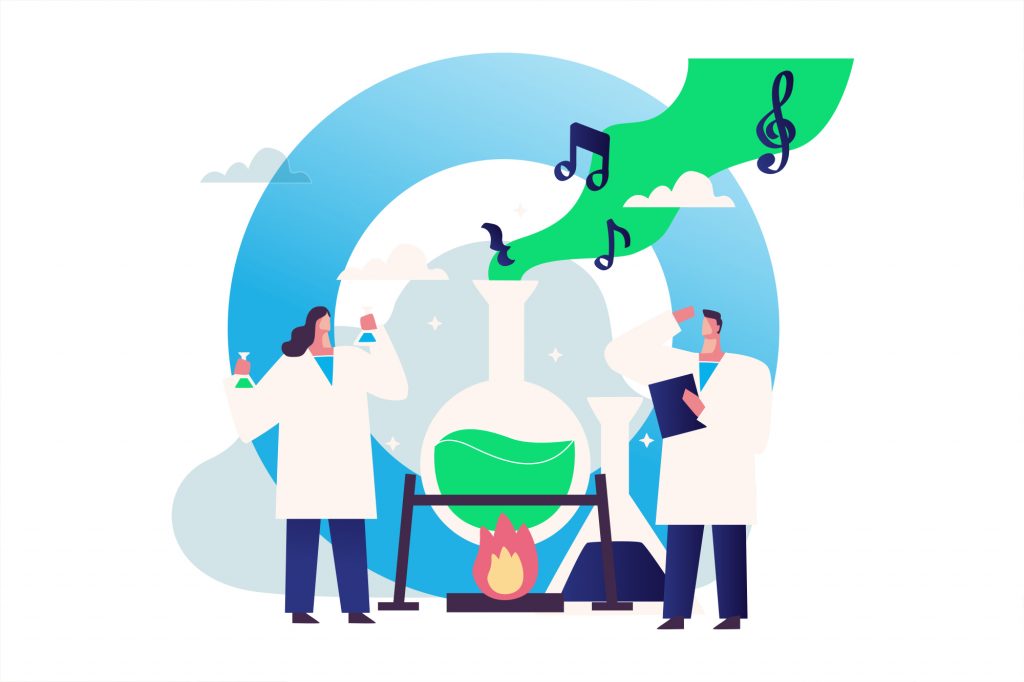 Chrome Music Lab is a website that makes learning music more accessible through fun, hands-on experimentation.
There's no need to be a fully fledged maestro to use the fantastic tools and resources accessible through Chrome Music Lab. 
Easy to use (for teachers and students!), you'll get a real kick out of seeing your students experiment and unleash their musical potential.
Access Chrome Music Lab here or from within the Google Arts and Culture Experiment tab.
Helpful Hints: These sites also work on iPad using the Chrome web browser.
Here are some other great experiments:
Click on the three lines, or the 'hamburger', as it's often referred to, to open the menu.
Click on Experiments

Click on the

Collections

tab and choose

Chrome Experiments

. Then scroll down to find all music related options.



Whichever way you get there, once you arrive it's a treasure trove of awesome resources for creating music!
Chrome Music Lab Tools
Two of my absolute favourite tools from within the
Chrome Experiments
collection are
Song Maker
and
Kandinsky
.
Song Maker – Patterns Create Music
Song Maker allows you to create music by using patterns and repetitions. There are so many ways you could connect this to what you're already doing within your current classroom program.
Song Maker has wide ranging applications like:


Maths patterning

Loops – computational thinking

Colour recognition

'If – Then' thinking; ie, if I colour this square then it will make this sound

Beat

Rhythm

Song compilation

Mood music
Kandinsky – Transform Drawings into Music
Another super cool tool your students will love is Kandinsky.
A Russian painter and art theorist, Kandinsky is commonly regarded as the pioneer of abstract art, who often compared painting to making music.
The Kandinsky tool transforms drawings into sounds creating an instant and powerful connection between art and music. 
As part of my class plan you could spend some time learning about Kandinsky himself or simply have your students dive right into creating their own masterful tunes.

2 Groove Pizza - Give Maths a Magical Musical Makeover
If you're the teacher that pulls your hair out in search of innovative ways to make maths fun and engaging, you're not alone. 
Even the most mind-numbing mathematical equation can take on magical powers when integrated with music.
Groove Pizza is a fab musical tool that derives its name from the idea of creating a build-your-own pizza. Starting with your 'pizza base' you can then add 'toppings' to create a musical masterpiece.
The different 'toppings' could be made up of mathematical shapes, certain angles, or may even add up to certain fractions. The best part is that you can create your own music just as you'd build your own pizza.
Within the Groove Pizza tool you can:
Change the number of slices on your pizza

Show or hide the angles of the shapes you add

Change the beats per minute

Change the style of your creation, eg; hip hop, jazz, rock, techno, or African funk

Create your own from scratch or begin with a template

Save your creation as audio or midr, which you can even open in Soundtrap or Noteflight.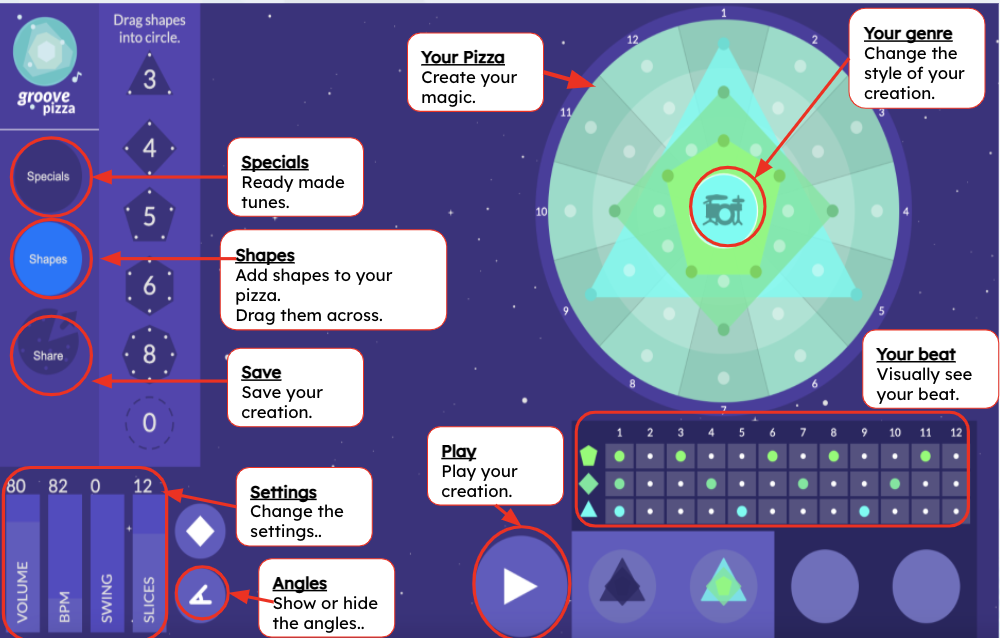 3 Incredibox - Create Beatbox Characters
Designing tailor-made learning requires us to pay attention to what ignites passion in our students. With such a variety of musical genres that are as unique as our students, not every style appeals to every learner. 
For students who love beatboxing, they will love creating colourful beatboxing characters with Incredibox. 
This tool can be a fantastic way for students to remember their times tables by creating a catchy rap.
A paid musical app, Incredibox also has a free version that works on the web. Choose a character from the top row and drag items – that represent a different beat, effect, melody, or voice.
Helpful Hints:
it can take a few seconds for each character or sound to load as you dress each character. Keep an eye on the loading bar as you choose each one.

Each character can be turned on and off as you create your own unique beatbox tune. 

Record your final outcome (as long as you let it run for at least 24 seconds

If you choose to save it within Incredibox just know that it will be a public file.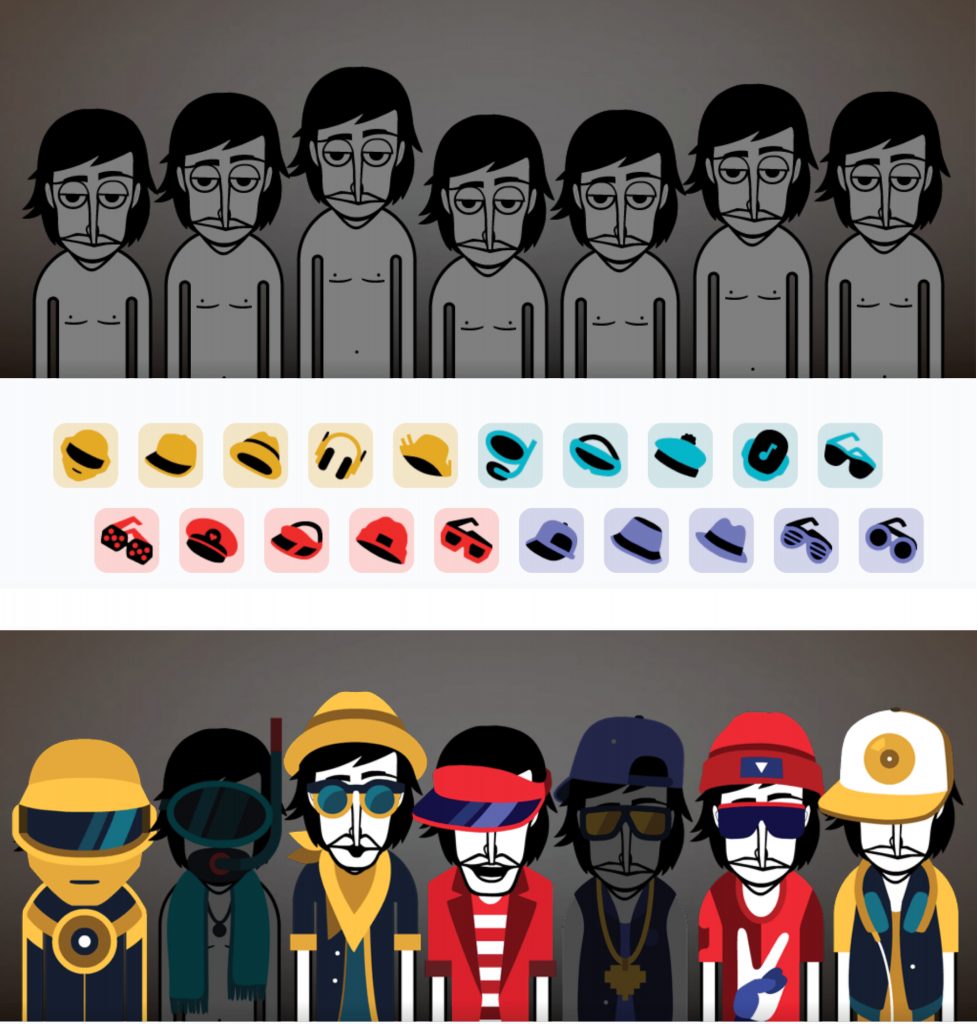 Have your students create their own beatbox characters to help assist with learning.