In Google Classroom, you can assign grades to question and assignment tasks given to your students. Although Classroom does not yet have an in-built gradebook, it is still possible to keep track of student grades across different tasks using a linked Google Sheet. This shows students' grades for each task, as well as average grades for individual students and the class.
[bctt tweet="Did you know you can keep track of student grades in Google Classroom?" username="samvardanega"]
Here's how to do it:

1. Open any question or assignment task that you have given to your students using Google Classroom.
2. Click the Cog button in the top right corner of the screen and select the Copy all grades to Google Sheets option.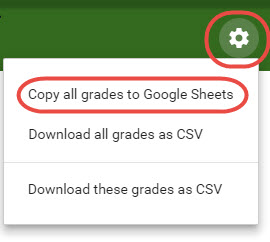 A new Google Sheet will be created. This sheet lists all your students, all the assignment tasks that you have created to date and the grades for the task you just copied from.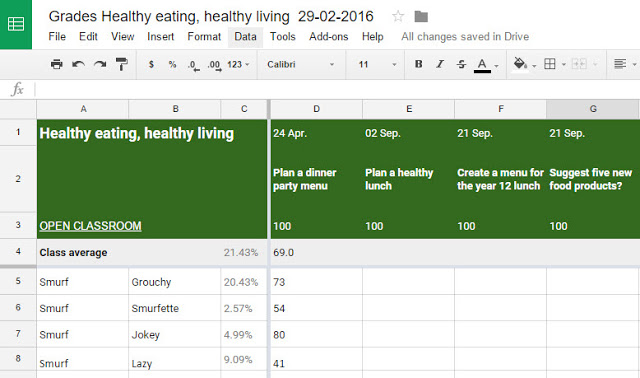 You can add grades from other tasks to the spreadsheet by repeating steps 1 and 2. A new version of the spreadsheet is created each time, showing the grades for all tasks that you have copied to Sheets. The Sheets are stored within the Classroom folder in Google Drive.
Tip: If you change the grade a student receives for a task, be sure to repeat step 2 above to update the spreadsheet.
---