If your school is using Google Apps, then you need to discover why so many schools insist on using Teacher Dashboard by Hapara.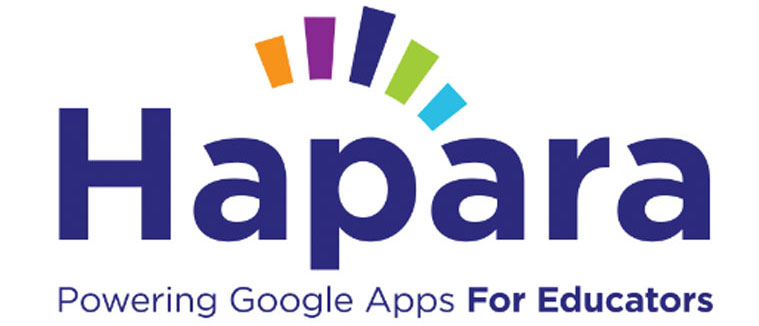 In this E-Learning Conversation with Lenva from Hapara, we talk about about how she is helping teachers and schools all over the world better manage student workflow and content with Teacher Dashboard.
We also discuss how to effectively use Google Sites as e-portfolios as well as the role that Blogger plays in education.
We have a special offer for schools that would like to trial Teacher Dashboard.
To register for a demonstration, or to access your free trial CLICK HERE
Below you will find the recording of the video and the show notes.
Listen to the audio version through iTunes
Teacher Dashboard by Hapara Video Recording:
Teacher Dashboard by Hapare Video Highlights:
0:03:37: Some of the trends that Lenva is seeing from a global perspective
0:05:29 What is Hapara (Teacher Dashboard)
0:06:52 We talk about the announcement of Google Classroom
0:10:18 Hapara's perspective on Google Classroom and changes
0:11:18 What is coming in the June update release for Hapara
0:12:39 What is the number one reason teachers use Hapara
0:15:18 A demonstration of teacher dashboard, main features and why it was created
0:20:08 Integration of Hapara with school administration systems to automate student enrolment
0:24:36 A great discussion about using Google Sites as ePortfolios
0:26:50 How introducing ePortfolios at school transformed it/change in culture
0:30:12 Difference between Sites and Blogger
0:31:33 A nice way to remove student names from Site URL's
0:31:54 Why commenting in Google Sites is so powerful and how to set this up
0:33:30 Parent portal on teacher dashboard
0:34:40 Further explanation about the difference between Google Sites and Blogger
0:36:42 Do secondary schools have issues with using Hapara compared to primary schools
0:40:22 How to access a free trial of Teacher Dashboard
If you would like to receive an email invite to our next Using technology Better Show click HERE.