I have been Speaking with a number of teachers and school lately about the difference between a Google Apps For Education account and a Gmail account and realised that I haven't explained the difference on this blog.
It is important to understand the differences between the two accounts as I have seen some schools and teachers just use personal Google accounts (Gmail accounts) which has left them with a nightmare of a task to sort out later when the type of account no longer meets their needs.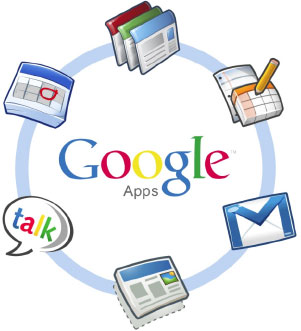 The first thing to understand is that for teachers and students both Google Apps For Education and Gmail accounts are free.
HERE ARE SOME OF THE KEY DIFFERENCES:
Personal accounts:
Contain advertising
Automatically have all the Google Apps (drive / docs, Gmail, sites etc) turned on
Is a stand alone account
Is branded by Google (@gmail.com and Google logo's present)
Is unsupported by a Google help desk
Has 15Gig of combined email and Drive storage
Google Apps accounts:
Each account is created by and owned by the school, therefore each school has the ability to determine which features (apps) will be available to each of the students.
Is branded by your school (you can upload your own logo and the emails are linked to your school domain – i.e username@your-school.com)
Is supported by a Google help desk with phone support available
Has 30Gig of combined email and Drive storage
WHICH ACCOUNT IS BETTER FOR SCHOOL ENVIRONMENTS?
The best type of account to have is Google Apps For Education, as it allows you to set in place your sharing and safety parameters.
There are some cases in which a school won't set up the Google Apps for Education account (this must be supported and organised as a whole school initiative). If this is the case, a free Gmail account will still allow you the functionality you need to get you started.
If your school changes it's stance, you can combine your accounts at a later date.
HOW TO SIGN UP FOR A GOOGLE APPS FOR EDUCATION ACCOUNT:
To sign up for a Google Apps account, you need to first get permission from your schools executive team.  Once you have the schools approval you can simply apply by clicking on THIS LINK 
PLEASE NOTE:
You also need to upgrade your account by submitting your details into THIS FORM. (Many schools don't realise that there is an extra step in this process.  If you don't fill out this form and ask to be upgraded to a Google Apps For Education Acoount you will be set up with a Google Apps For Business account which will cost you $5 per user per month)
There are several other steps you need to get your free account. If you would like me to email you a step by step guide just ask via our contact form
IF I COULD GIVE YOU 1 PIECE OF ADVICE…
You are not setting up a Google Apps For Business Account
Take the time to understand your sharing permissions and set up your sub-organisations correctly right from the start.  This can save you many hours and thousands of dollars down the track when you find that the way you have set up your domain is restricting the teaching and learning of your students.
If you would like a free consult on how to best set up your account let me know by filling out the following form.
---