 Tech Training For Schools
Delivered Differently
Many educators are closing the laptop frustrated and losing sleep over how to effectively use technology in the classroom. With a PD program tailored for you, you'll feel confident in your lesson plans and will love using tech to enhance student learning.
Training
Sessions
Delivered
Hours Saved
More Than
We Can Count

Our Passionate Approach Helps
You Get To Grips With Technology -
Regardless of Your Current Skill Level.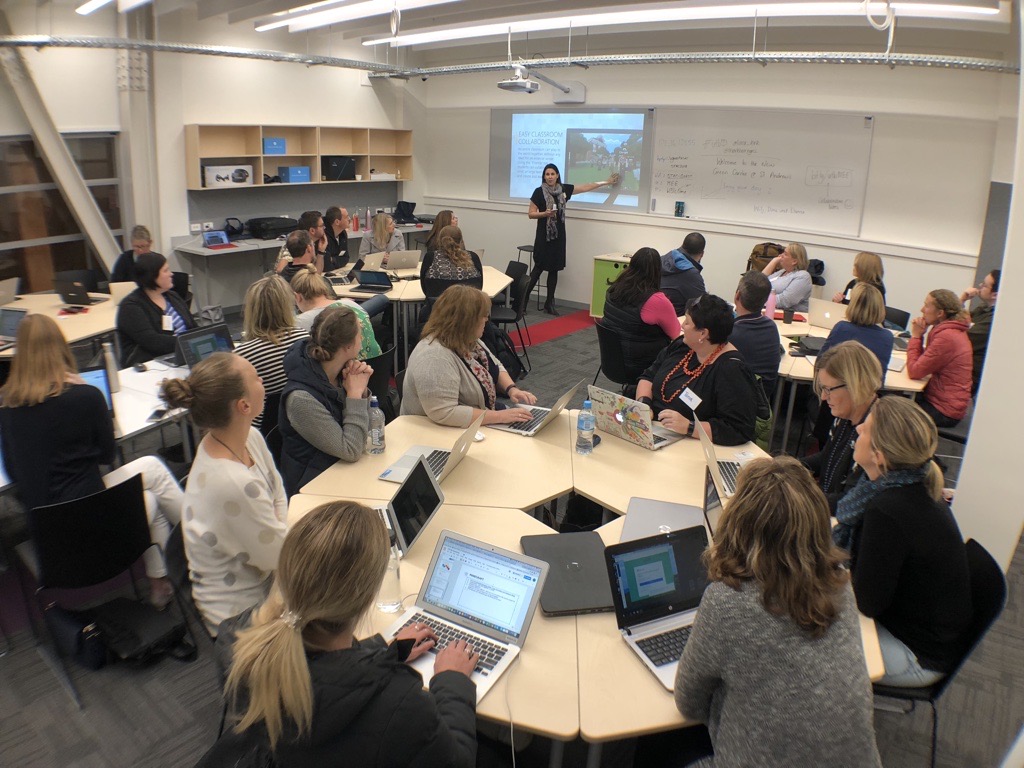 There is no doubt about it, school leadership teams are under increasing pressure to deliver new and innovative curricula despite shrinking budgets and a shortage of relief teachers.  
This doesn't have to affect your ability to develop ALL staff in meaningful ways, in fact it can be the catalyst to unlock the potential of ALL staff, supporting them with targeted training.  
I have just wrapped up 5 days of school transformation training with Principals. I consistently heard the stories of how you want to develop your staff, but are struggling to find PD that:  
We have seen the same challenges with the hundreds of schools that we work with each year.
When we walk into a school to provide professional development for all staff, the Principal usually gives us the run down of the school… "We have several teachers who are great with technology and willing to give things a go, but there is a percentage of staff who are resistant, slow to adopt etc." You have probably done the same thing.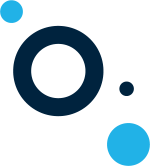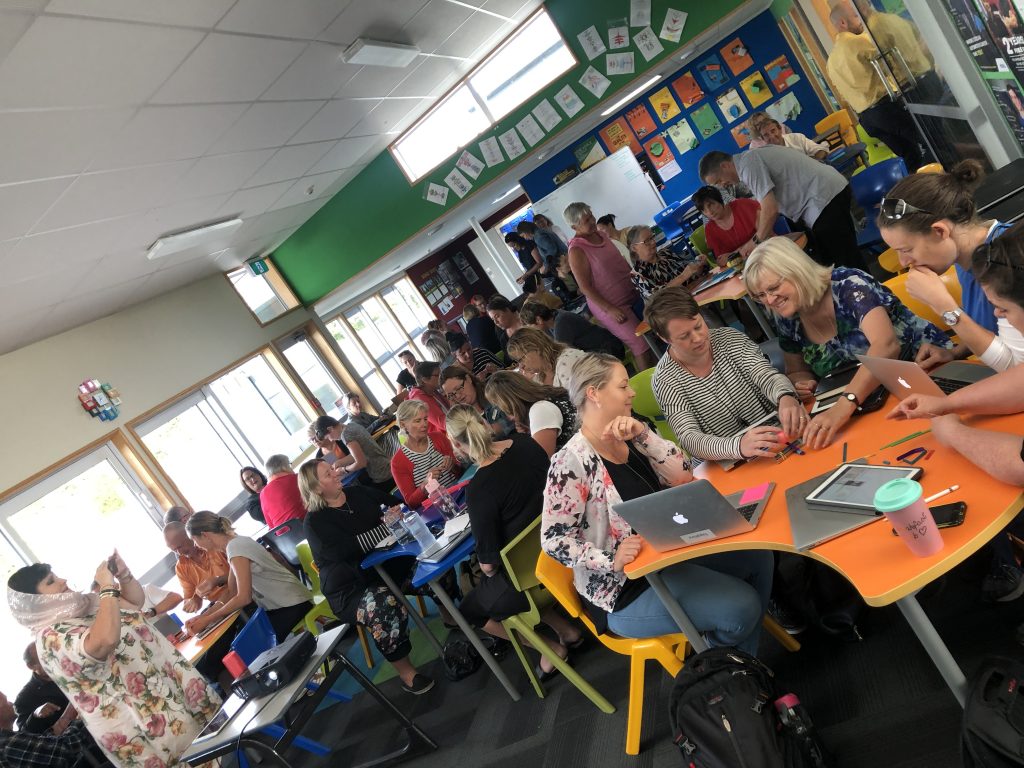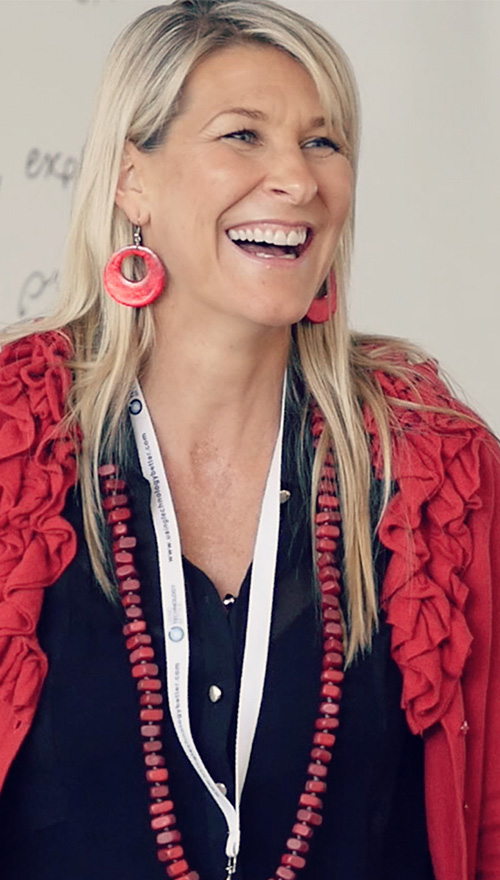 What this actually means:
1. You have inconsistency of practice across the school – you know parents don't want their child 'in that teacher's class'…but feel powerless to change that.
2. You struggle to build momentum – the gap between the early adopters and slower adopters gets wider, but you can't slow the fast adopters down to compensate for the others.
3. Your staff suffer from change fatigue – too often we see technology as something else to do, rather than an enabler to reduce workloads, increase efficiency and build better outcomes for students.
It doesn't need to be this way!
Did you know that all of the innovative changes that have benefited organisations and wider communities has come during a time of scarcity and tension? It is in these moments that we have to let go of the mantra 'That's the way we have always done it' and look for new opportunities. 
I believe this is one of those times!
Right now you have everything you need to break free from outdated approaches of professional development that just further develop inequality in your school. You have an opportunity to see rapid increases in teacher confidence and competence with technology, resulting in increased teacher satisfaction, and improved student outcomes.
This whole school professional development system enables:
Your whole staff to self assess their skills with different core technologies.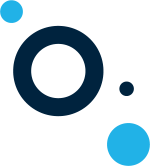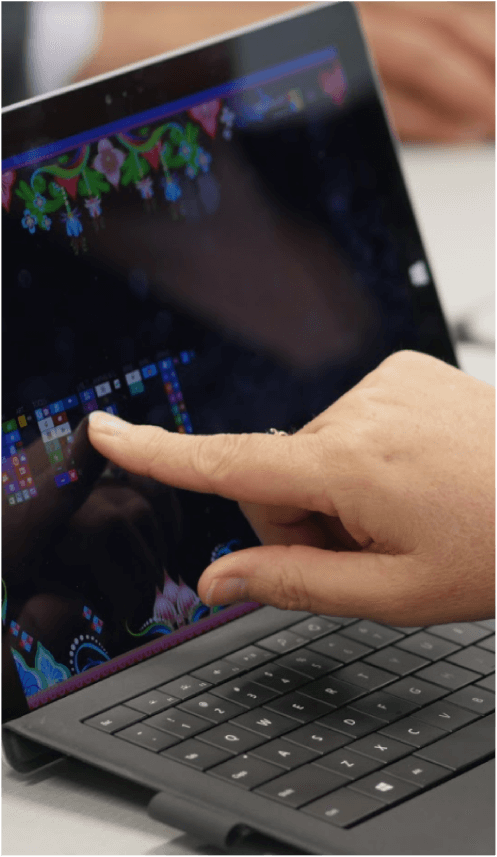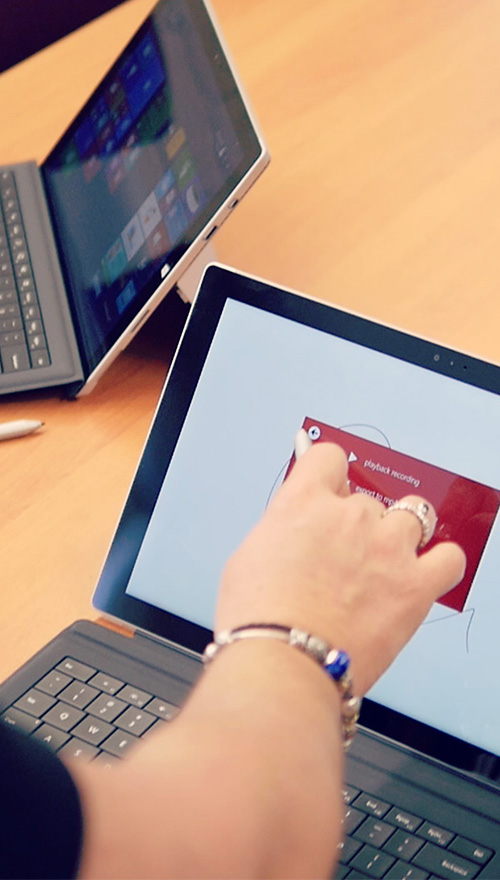 Here is how the new PD system works:
1. Each staff member fills out our skills assessment and self assesses their skills as basic, intermediate, or advanced in each of the tools you want to focus on (for example, Google, Microsoft, or Apple).
2. Your early adopters receive online training to gain the relevant certification in each tool (for example Google Certified Educator Level 1, Apple Teacher, Microsoft Innovative Educator Trainer) so they can be confident that the support they provide is best practice, up to date and relevant.
3. Each staff member accesses the training they need to increase their competence. They choose from basic to intermediate, or from intermediate to advanced, in one tool that will give them the best return on their time investment in the classroom. (There is a whole system in our program for ensuring this happens in a timely manner).
4. Each staff member receives internal support from your early adopters and our certified trainers to meet their goals, quickly overcome objections and issues, and implement their learning into the classroom in authentic ways.
5. Your staff can also choose to undertake a range of other training, including STEAM / Digital technologies, Minecraft and device specific (iPad, Chromebook, Windows 10 etc).
Developed to empower you to learn anywhere, anytime joining a cohort of like-minded teaching professionals..
Watch this short video introduction from one of your trainers, Karla, as she gives you an overview of everything you can expect to gain from joining the UTB Online Professional Learning Network.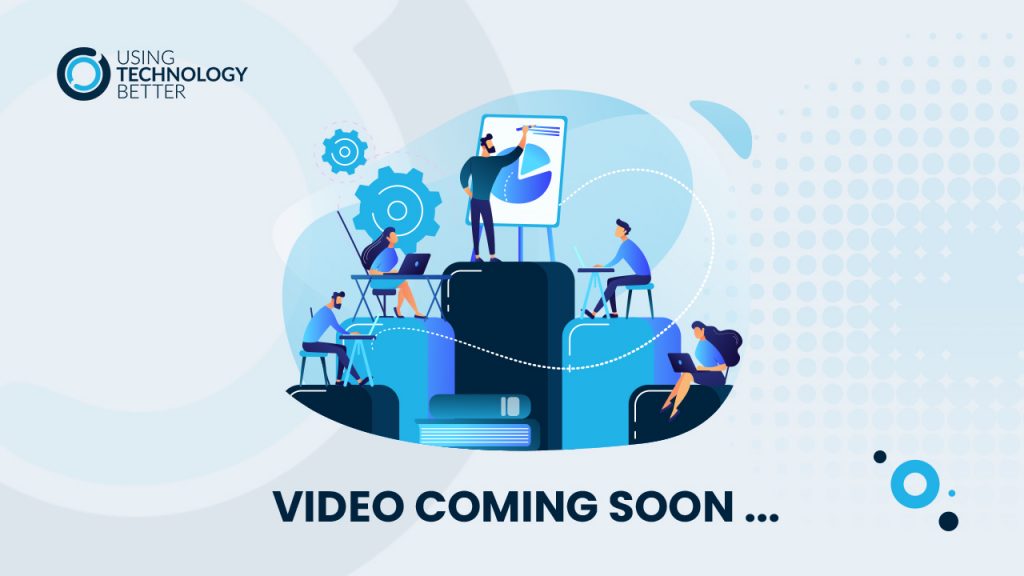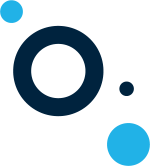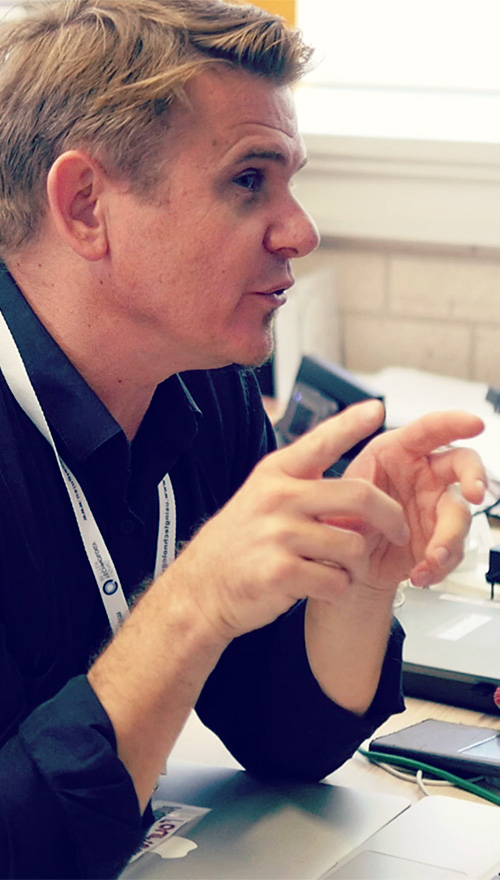 Some of the biggest barriers to entry for whole school training include:
We understand that! We were teachers as well. That is why our program enables you to eliminate time wasters and inefficiencies and actually save time.
We even have a bonus course that is all about how to be more efficient in your workflows. Even your front office and admin staff are included in this time saving program!
We see this all the time! We have the exact plan for you. A checklist you can print and step by step videos that you can watch at your own pace, pausing and rewatching as needed. Our training isn't about the mechanics of the tool, but how to use the tool in the classroom in authentic ways.
Even your most resistant teachers can be motivated with the right support and value based training. Trust me, I was one of the most tech resistant teachers who now runs a technology training company. If I can do this, anyone can!
No problems! You get a free ticket to any event we are running anywhere. You can choose the time and place and the staff member to attend. You can still bring the UTB team to your school or region for an event and receive significantly discounted rates.
We understand this. To help we have included a bonus training module for school leaders where we help you unpack where you are spending money on technology and suggest where you can save costs year on year. One school saved over $15000 in their first year after going through this process!
You can even pay 50% now and 50% from next year's budget.
What other school leaders have said about our PD:
"This PLD has helped me be future-focussed in terms of strategic planning which will give clear direction for budgeting, ongoing PLD, and infrastructural development.
On a personal skills level it has helped my job in terms of getting on board with effective systems of communication / information sharing, particularly the use of Google Docs."
Andrew Watson Principal, Lumsden School

"We had tried a number of PD approaches to help develop our staff, but found we were getting little traction for our efforts. Our staff were in a wide range of learning from advanced practitioners to beginners.
UTB attached a trainer to our school and after surveying the staff we established the key learnings and the need to have differentiated training. We used the GROW model at the start of the
process and as it unfolded the learning became more organic with teachers identifying things that they didn't know they didn't know, especially from their peers. This organic learning meant that the learning was relevant, timely and contextual.
The staff all reported back that the training was excellent and they have all moved forward in their skills and confidence. We have moved to BYOD this year and it is going smoothly due to the training received."
Mark Willyams, DP Dunstan High School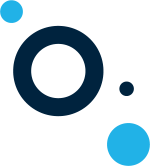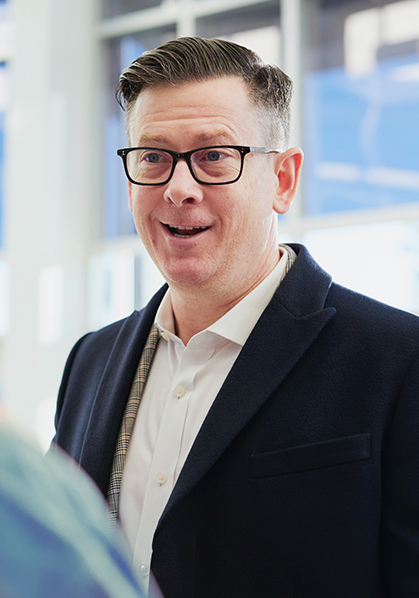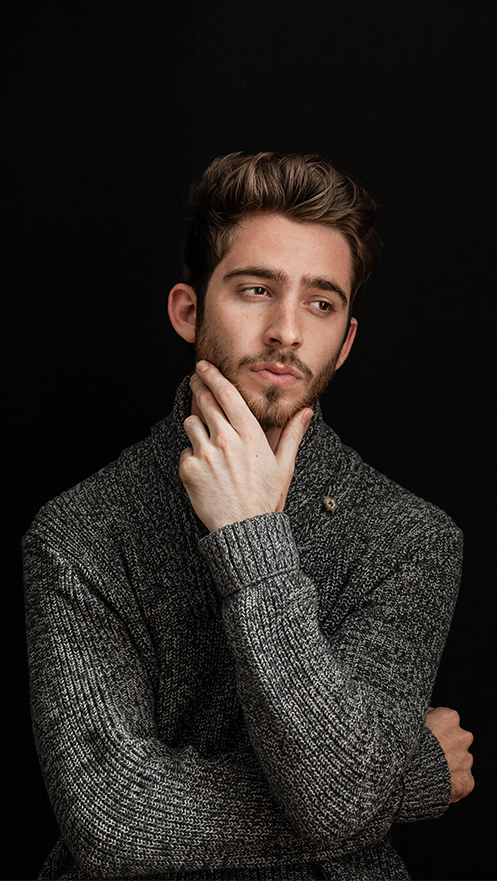 How much does the Whole School Training and Support program cost?
You are going to love this part!
Traditional PD for staff can be expensive. For each staff member you send to a course you have hundreds of dollars in casual teacher relief, the cost of the PD ticket and the cost of lost productivity for the students while the teacher is away.
This typically adds up to $600 a day per teacher, and they only receive the content and support while you are in the room with the trainer.
With the whole school online PD program, you can provide training for ALL your staff at a time and pace that suits them, whilst gaining unlimited rapid support for questions for a whole year for just $290 per teacher.
To put that in perspective. If you were to buy just one of our online Google certification courses for a teacher it would be $279. If you were to buy an all access membership for one teacher you would pay $397 per year. Our face to face courses are double that price.
Our year long PD program is a saving of at least 50% on a traditional one day program and a 2 month (17%) saving on our typical one-off teacher membership plan.
Your investment is fully backed by our 90 day guarantee!
We are so confident that this will work for you regardless of your context that we are happy to offer you our 90 day guarantee.
If you follow the process we lay out for you, and don't see results in one school term, we will refund your complete payment and you can keep any course of your choice for free
Special bonus courses:
#1 The 12 week year process. School leaders have been fascinated by the 12 week year process. This is the exact process we use to ensure that everyone rallies around an improvement goal and takes responsibility for ensuring it happens.
This course will be a great companion to the whole school PD plan, giving you a framework to help motivate your staff to action.
#2 Student competency guides. The student guides are a great way for you to help work your students through this process (it is also a great way to help your staff go through the improvement process).
Schools have also used this guide to plan out which teachers will teach which skills in what year or subject. We all know that just because students can swipe their way around an iPad, it doesn't mean they can use educational tools effectively.
#3 The School Transformation Framework. This framework is a step by step, paint by numbers approach to transforming your school (with or without technology).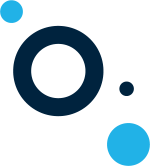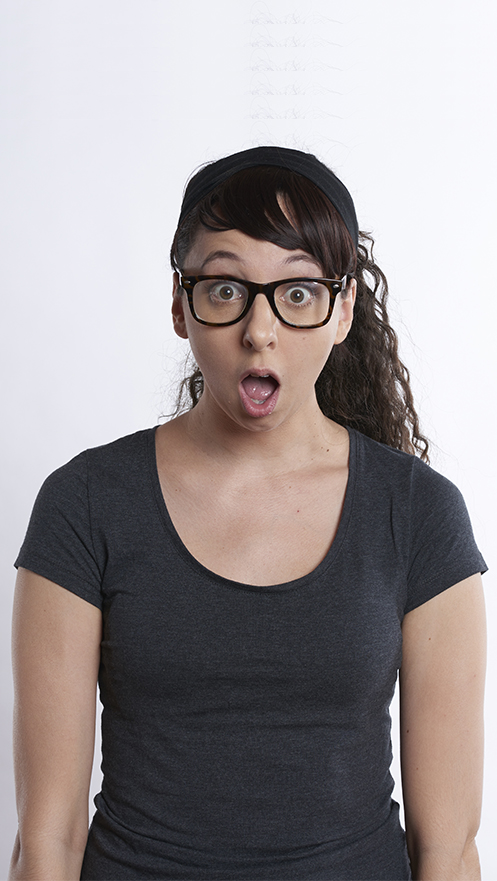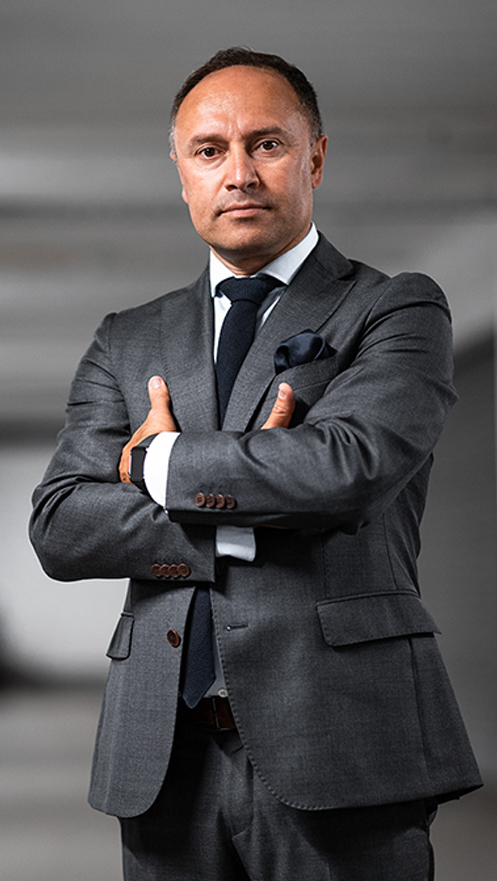 P.S. Our training is not for:
We're pretty sure that this won't be you. But if it is, good luck with that!
If this isn't you, keep scrolling to find out how we're different.
We're Trusted By Smart Schools Like:
Here's How We Take You
From "Argh!" To "Ahhh!"
Here's How We Take You From "Argh!" To "Ahhh!"
1. We'll get together for an initial catch up​
First things first, we need to have a chat (because we get a sick thrill diving deep into your technology headaches). We'll come in and help you discover your personal pain points. What are the real issues for your teams? Where are your bottlenecks? And most importantly, how can we put a plan in place to solve them? 2. We'll co-construct a tailored training program
No two organisations are the same. And we hate one-size-fits-all training. There's a big difference between knowing how to use tech and knowing how you can use tech in a way that really adds value to your organisation. So we partner with you to develop a plan of action that works for your organisation and your team members. 3. We'll deliver some pretty sweet tech training
Let's face it, people could watch YouTube videos all day and still not know how to open an email.. But with UTB, there are no cookie – cutter training modules or deathly boring presentations with 25,000 slides. Our passionate trainers always execute genuine, engaging training sessions that people love – and really learn from (yes, seriously!) 4. and finally… You'll see some awesome, long-term results
We'll boost your wider efficiency and productivity by getting every single one of your team members firing on all cylinders with technology. And it's not just a one-shot offer… Our trainers will set you up to be able to problem solve and develop staff in-house – there's always a sustainability plan in place.
Just Choose One of Our Three
Training Options To Get Started!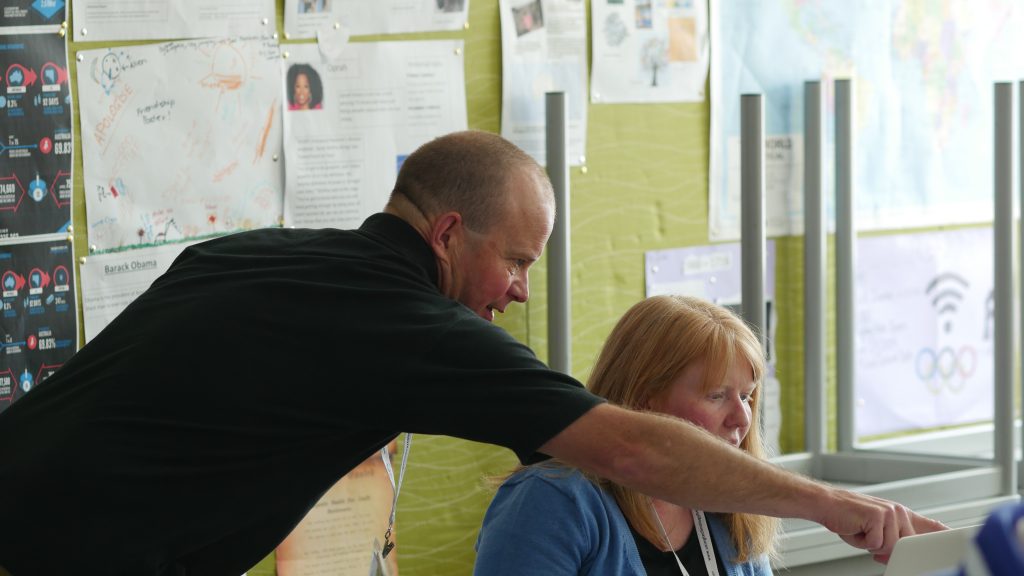 Our amazing team of trainers will touch down at your preferred location to deliver a technology class in the flesh. It's a great option for getting all of your staff together in one place so they can all develop their tech skills at the same time.
In-person training is perfect for teams who want
to boost their knowledge and have a lot of laughs in the process. We always create a fun, friendly learning environment where employees and trainers learn about tech with a smile on their face (we're not even joking).
Our online courses have been developed so anyone can expand their tech knowledge – anytime, anywhere. It follows the same process as the in-person training, but attendees join live, virtual classes completely independently.
Even though we won't be in the room with you, you'll still learn from our trained professionals without losing that human touch and support. Only thing is, you'll actually be able to easily develop your tech skills at home or at the office!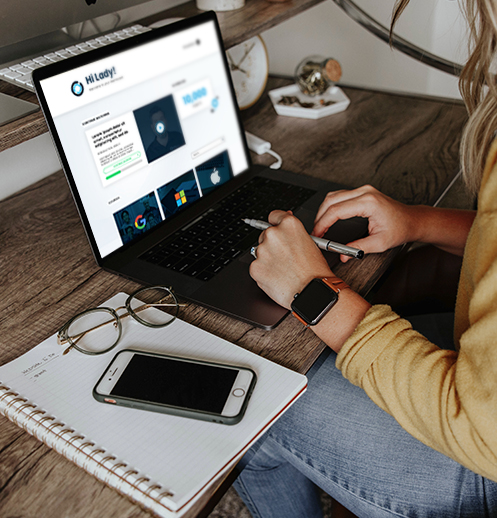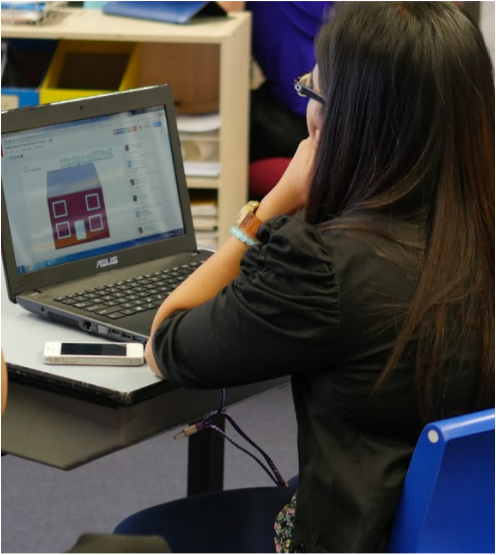 With 'Learn On Demand' training, you get access to more than 30 courses guaranteed to develop your tech skills in meaningful, practical ways. Pre-recorded and hosted online, you can take any class whenever and wherever you want! 
But that's not all… You'll also be able to join monthly Q&A calls with our expert trainers to ask any specific questions, as well as share tips and tricks with like-minded people on our official forums and chat rooms. You'll even get bonus resource packs to practice what you've learned.
Our Clients Say 'We've Never Been
Taught Like This Before'... Because We Provide Expert
IT Training That's Enjoyed, Not Endured!
We've all been there. Stuffy, boring tech training that leaves us sprawled over the desk begging for mercy. You end up distracted and disinterested – scrolling through old Facebook photos or online shopping for a pair of killer new shoes.
Let's see if you can relate…
Here's what a typical (a.k.a boring!) training session looks like:
A stranger rocks up in a fancy shirt, stands at the front of the room with an overflowing slide deck full of cringe-worthy stock images. For hours on end, this monotone voice goes in one ear and out the other while everyone is doing their best not to fall asleep! Oh… And the person who organised the training is taken off the Christmas list.
It's part of the reason why so many people don't engage with technology training – and never fully understand how it can benefit them. It's just dull!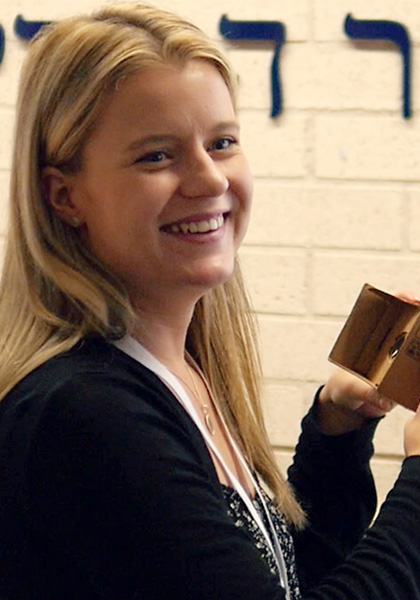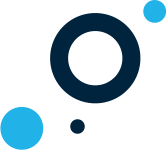 But at UTB, we do things a little VERY differently....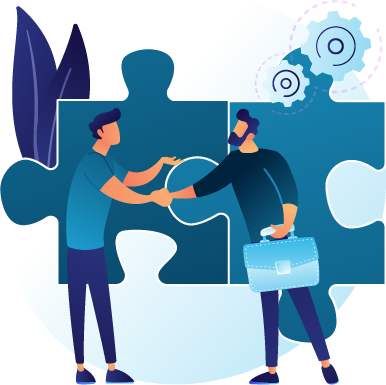 We Make Tech Training Fun
Learning about technology shouldn't send you to sleep! And we've seen far too many trainers who clearly don't want to be there delivering programs that are out-dated and irrelevant (they'd have a hard time keeping their own mothers interested). Our promise to you is that our sessions will be relevant, engaging and leave your staff wanting more (we even guarantee it!). 
Whether you're a small school with a handful of staff or a multinational organisation with thousands of employees, no two training situations are the same. That's why we take the time to understand your specific targets and adapt accordingly. We never take a cookie-cutter approach to your development.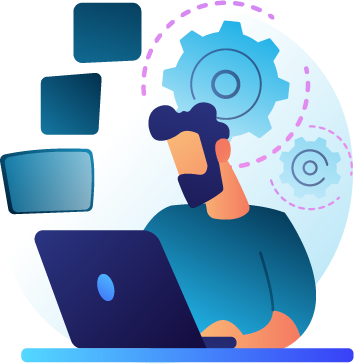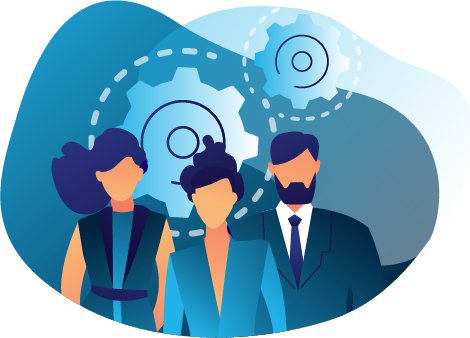 Seriously, they're awesome (just ask them) – and endorsed at the highest level. Our trainers understand the process of delivering fun, useful training that gets you from where you are to where you want to be. And you'll always get up-to-the-minute solutions that work consistently – with minimal resistance and frustration.
Using Technology Better is Asia Pacific's Only
Team of Google, Microsoft & Apple Certified Trainers...
We're fully-accredited coaches and professional learning specialists backed by
Microsoft, Google, Apple and more of the brightest minds in the technology industry. By working with these trusted partners, we can help you conquer your tech demons!
Here's a little taste of what we offer…


Gmail Drive, Calendar, 
Docs, Sheets, Classroom &
More

Teams, Outlook, OneDrive,
Windows 10 & More

iPad, iCloud, Pages, Keynote,
Numbers, iCal & More

STEAM, Canva, Seesaw,
Sphero, CodeAvengers & More

ERP, CRM or any other management system you're currently using

STEAM, Canva, Seesaw,
Sphero, CodeAvengers & More

ERP, CRM or any other management system you're currently using All This & More Is Why People Love
Training With Using Technology Better...