Virtual Event
Microsoft Admin Center Course (Online Option)
(AEDT) March 16 @ 6:00 pm

-

7:30 pm

Virtual Event

$270.00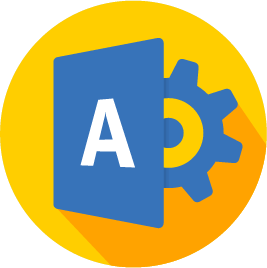 Microsoft Admin Center Course (Online Option)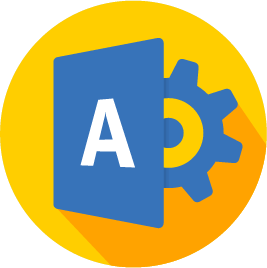 Time: (AEDT) March 16 @ 6:00 pm – (AEDT) March 16 @ 7:30 pm
The Microsoft 365 Admin Center and Azure Portal can be daunting environments for anyone. Understanding cloud services and proper administration within an education context is important before stepping in and making changes to your environment.
Many principals and teaching staff often find themselves with the responsibilities of an administrator without being given the opportunity of training or proper guidance. This can lead to many of the features included in an M365 licence being underutilised or misconfigured.
Using Technology Better has put together a course offering for those who want a better understanding of what is achievable within their M365 tenant through an education lens. This course is also appropriate for those who are curious or have just started their cloud journey.
This course will be broken into three modules over 9 am – 3 pm in person, or online as 2-hour sessions weekly over 3 weeks.
To get the most out of this course we will provide demo global admin accounts, or you may use your own if you wish. *We do not recommend you make changes to your own environment on the day.
Teaching staff, onsite IT staff and Principles wanting a better grasp of what is available to their school and how it can impact learning outcomes.
Google Workspace Admins and schools curious about Microsoft, or wanting to move to the cloud.
Session 1
Getting around the Microsoft 365 Admin centre
User lifecycle management
Ongoing support
Basic settings
Session 2
Getting around Azure AD
Security
Teams Admin
Exchange Admin
SharePoint Admin
Session 3
Microsoft Endpoint Manager
How to enrol and manage Windows, iOS, macOS and Android devices
Windows SE
Managing BYOD
Automations and alerts to reduce workload
Do any of these statements fit the bill for you?
I've somehow found myself in the position of "administrator" for my school but I've had no official training
The thought of managing our school's Microsoft Admin Center is daunting! I want to make sure I'm doing it safely and correctly 
I know we don't utilise the full features of the Microsoft Admin Center and we've likely got some things misconfigured
I spend a lot of time browsing the internet and YouTube trying to figure out whether I've got our accounts following best practices, especially with cybersecurity in mind
I've never received any formal training in Microsoft Admin Center 
I want to know what I am doing but I don't want to sit through boring IT training 
I want to do my job well, productively and efficiently
Then this training is the right fit for you.
Laptop and charger
Chrome or Edge browser, no prior knowledge required.
No Courses currently
scheduled that suit
your calendar?
Interested in a private
training course for
your team?
It really gets you thinking about 'why' you do what you do. Great to have time out from the classroom to experiment and have time to think and discuss different ideas.
Mike, awesome course, fantastic resources and a real wake-up for someone who considers himself technically astute but not necessarily updated!
No fat, no rambling, just clean, concise explanations where needed. James was awesome.
You May Also Like These Courses
Computational Thinking Essentials
Computational Thinking Advanced
Working Genius Foundations for Leaders
We're Trusted By Smart Companies Like:


How well do you use the

Apple Apps

Google Workspace

Microsoft 365


tools in your workplace?
Find out if you're working with the tools OR if you've got the
tools working for you.
Related Events