Virtual Event
Introduction to iPad Functionality: Education Edition
(AEDT) February 24 @ 4:00 pm

-

5:00 pm

Virtual Event

$60.00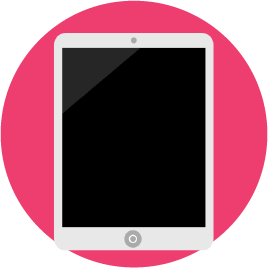 Introduction to iPad Functionality: Education Edition
Time: (AEDT) February 24 @ 4:00 pm – (AEDT) February 24 @ 5:00 pm
This introductory session will cover the basics of iPad and how to use it as a teacher and with your students. You will get ideas on ways iPad can be used as teacher tool, including an overview of functionality and accessibility tools.
Primary and Secondary teachers who are new to iPad and wanting to ensure they are using all the functionality tools as to ensure they are becoming efficient and productive with the device. 
These tools can then be passed down to students so that learning can be enhanced and information is more accessible. This training is for teachers who wish to explore how and when to use basic functionality tools on the iPad.
What can an iPad do?
Working with Split Screen
Edit and accessing Control Centre
Accessing and adjusting accessibility tools such as text size and text to speech
Do any of these statements fit the bill for you?
I have iPads in the classroom but no clue how to use them. 
My students would love lessons using the iPads but I'm too nervous to try
I want to make sure I'm making the most of the iPads, not just using them for the sake of using them
I'm new to using the iPad and I'd love to get some tips and tricks to make sure I'm being productive and efficient
I would love to have the confidence to bring the iPads out on a whim and use them in the classroom in meaningful, authentic ways
Then this training is the right fit for you.
No prerequisites for this course. Just bring your happy self.
No Courses currently
scheduled that suit
your calendar?
Interested in a private
training course for
your team?
It really gets you thinking about 'why' you do what you do. Great to have time out from the classroom to experiment and have time to think and discuss different ideas.
Mike, awesome course, fantastic resources and a real wake-up for someone who considers himself technically astute but not necessarily updated!
No fat, no rambling, just clean, concise explanations where needed. James was awesome.
You May Also Like These Courses
Computational Thinking Essentials
Computational Thinking Advanced
Working Genius Foundations for Leaders
We're Trusted By Smart Companies Like:


How well do you use the

Apple Apps

Google Workspace

Microsoft 365


tools in your workplace?
Find out if you're working with the tools OR if you've got the
tools working for you.
Related Events