3D Printing & Digital Technologies Workshop
Integrating 3D printing in authentic cross curricular activities.
Coming Soon in NZ and AU…
Places limited to 30 people
Having a 3D printer in your school is fabulous, but how can you use it within an integrated curriculum approach that is used to inspire, learn and share with others?
Using Technology Better has partnered with 3D Printing systems to bring you a unique 3D printing day. Register 5 teachers and you'll get a free 3D printer! Teachers everywhere are realising the potential of making cross curricula links and equipping their students with important digital learning skills. A 3D printer open up a world of authentic learning opportunities for your students.
This training is not all about the certification though! It will be a rich, hands on experience with lots of ideas about how you can implement G Suite effectively in your classroom and school.
During this two day course you will: 
Unbox a 3D printer and learn how to set it up correctly for use in your school.  

Understand the hazards of working with 3D printer materials and how to operate your printer safely.

Discover how you can integrate 3D printing projects across the curriculum.

Develop your students as creative, communicative, collaborative and critical thinkers.

Get hands on with and design a 3D model that can be printed.

Explore aspects of the Digital Curriculum and develop a Learning Program using a range of low to high tech tools and digital technologies.

Our motto is 'No more boring workshops!'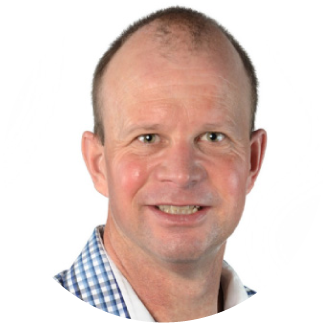 Meet Your Trainer, Adrian
Adrian lives the passion and intuitive pedagogy of contemporary education and is a full time trainer at Using Technology Better. Core to his philosophy and practice is a determination to help teachers increase student engagement in learning .
Accredited as a Microsoft Peer Coaching Master Facilitator, a Microsoft Master Educator, a Google Certified Innovator, a Level 1 and 2 Google Certified Educator an Apple Learning Specialist and an Apple Distinguished Educator. With over 30 years experience working in Schools with an ICT and Curriculum focus in Executive positions, Adrian has lead teams in using digital tools to transform teaching and learning.
Do I need prior experience with STEAM tools?
YNo. During this course you will receive a thorough understanding of how you can integrate 3D printing and design thinking into your classroom. I you have started using some of these tools, we will show you how to extend the use of the tools you have. 
Is there a group discount?
Yes. If registering 3 or more teachers from your school, use the code utb3off to receive a 10% discount. If registering 5 or more teachers, use the code utb5off to receive a 20% discount.
Do I need prior experience with Google tools?
Yes. The Boot Camp is fast-paced and pitched at educators who already use and are familiar with common G Suite for Education tools.
Is lunch provided?
Morning tea and lunch are provided. After you register we will ask you about any dietary requirements.  
Do I need to bring a device?
You bet! Please bring a charged laptop or Chromebook with you. This is essential as you won't be able to take the test on a tablet.
What will happen after I register?
After you register we will email you all the information you need for the day, including an invoice or receipt and information on letting us know about any dietary requirements.
We will also send you instructions on how to register to take the exam. 
I have another question or I would like to contact the organisers:
Please note that registrations are non-refundable. However, they can be transferred to another teacher or 'banked' for another training session in the future.