General Manager (aka Team & Business Development Maestro)
Laser-focused on fine tuning the perfect recipe that creates the best customer experience. I thrive on getting to know people to deliver what they want, how they want it.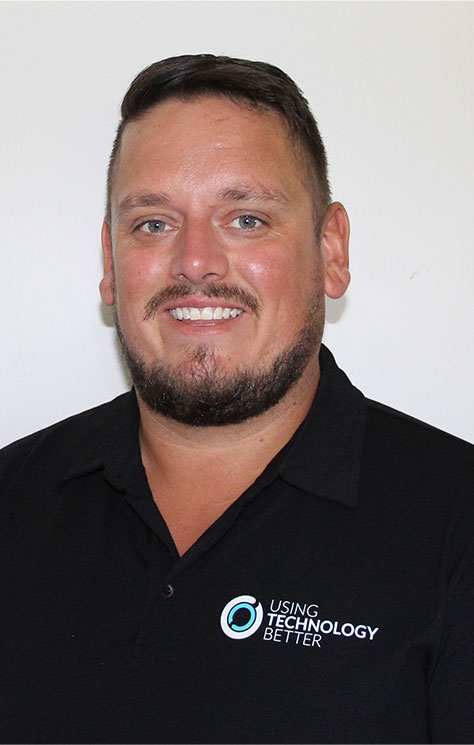 I manage the day-to-day operations of the business, focus on future structure, and all that's required to grow our people and the business.
My passion is rooted in building robust relationships at every level, from educators to business leaders to the wider community. There's nothing like the buzz of connecting with people, discovering their needs and wants, and delivering a solution that ticks all the boxes.
As with all relationships, transparency, integrity, and trust underpin my approach. Always upfront and direct, I'm committed to producing results for our customers and the business.
Why I've got what it takes
I came into the UTB fold in 2019 with eight years' leadership experience under my belt in the tech industry. During that time I led teams of up to 70 people within The Warehouse and Noel Leeming Groups. Prior to that I spent four years with a global distribution company rolling out a logistics enhancement project throughout McDonald's restaurants in Queensland and northern New South Wales.
If you know me, you'll know this much is true
Love the ocean, the great outdoors, camping, and anything that embraces New Zealand's climate and landscape. I'm big on music and sports. I love playing bass guitar and occasionally whip out the ukulele. And I love basketball, diving, fishing, and rugby league.
I live on the picture postcard Hibiscus Coast in Auckland with my beautiful wife Erin, our three kids; Brody (4), Misha (13), Kanye (15), and the newest addition to our family, little pup Reggie, the Cavachon.