Technology Trainer
Teams & OneNote Avenger
Keen to enhance collaboration and boost efficiency in the Microsoft space? I'm here to give you practical, hands-on solutions that will improve your workflow to save you time and unnecessary headaches.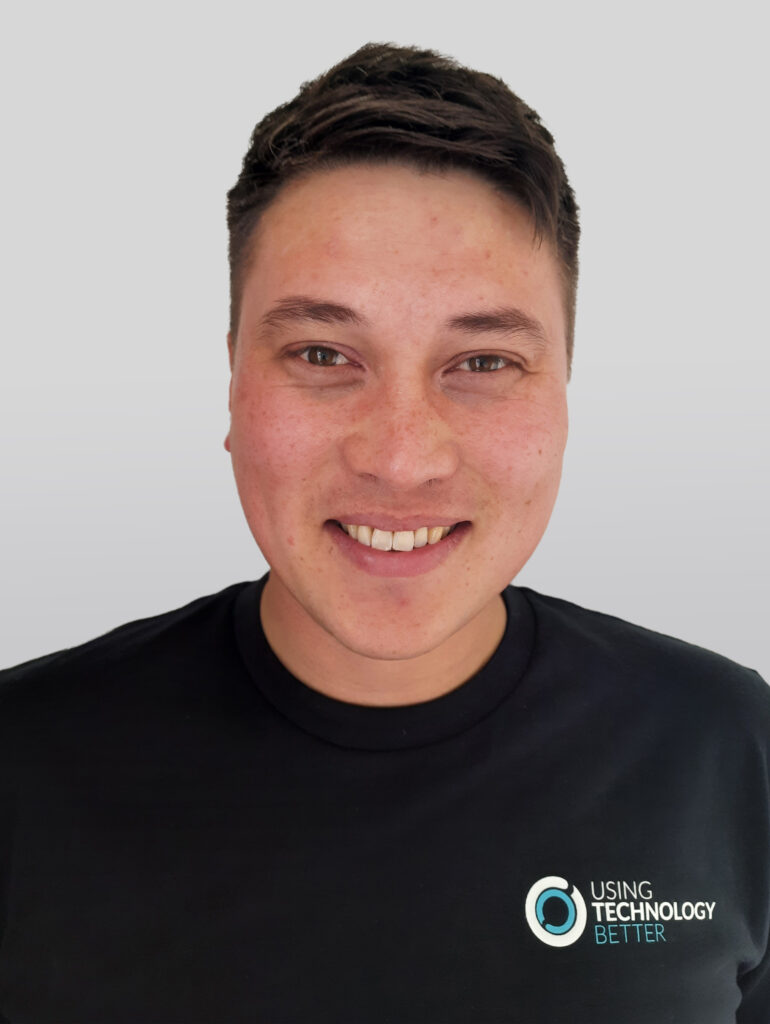 As a Microsoft 365 aficionado I love showing people how to use the tools to save time and effort. From setting up your first team in Teams to improve collaboration to using accessibility features to improve user experience, I'm here to make your life easier.
There are two heavy hitters here for me:
1. Meeting learners' needs. Tech provides some great accessibility features which can make a huge difference with minimal effort.
2. Saving time. I get a kick out of helping people by giving them back precious time. With less time spent on inefficient processes, there is more time to focus on the good things in life.
I'm all about bespoke training that meets people where they are and gives them the confidence to try new things. I tailor sessions to each specific context and to the needs of each person or team so I can give the right kind of support that leaves people feeling empowered and energised.
Why I've got what it takes
My journey to UTB has been varied and exciting. I spent 15 years teaching secondary-level maths and statistics in Scotland and New Zealand. During that time I also worked in a behaviour support unit and was a pastoral care leader at a Microsoft Showcase School.
Using digital technology to enhance learning experiences in the numeracy domain is my jam and I also love how tech has the capability to support the needs of all learners to make a truly inclusive classroom.
If you know me, you'll know this much is true
Life without sport is not a life at all. I will watch anything: football (not soccer!), rugby, golf, cycling, netball… When I'm not watching other people work up a sweat, I enjoy keeping fit and active either out on my bike or in a gym session.
I am based in the beautiful Bay of Plenty in Tauranga with my wife and our golden retriever puppy.