Technology Trainer
Tech Guru
I transform complex technical topics into easily digestible bite-sized chunks for normal people.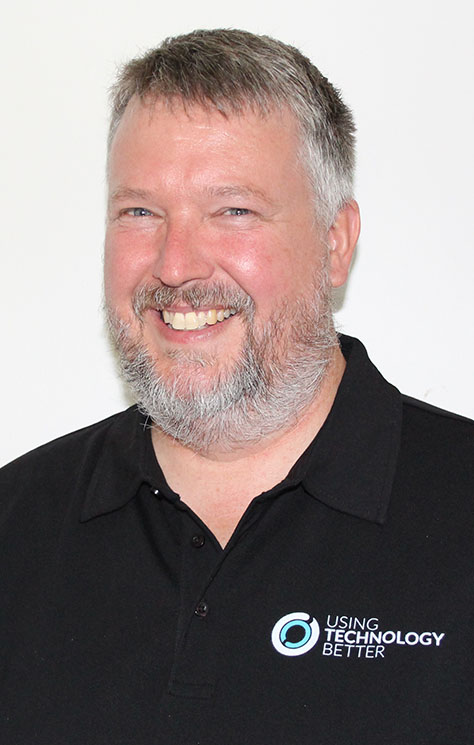 Technical training, IT audits, consulting, and the go-to guy for trouble-shooting and technical issues. 
Technology should make our lives easier, but all too often that isn't what happens. I want to turn that around and help others get the most out of it.
I like to create a supportive space where people can let go of their apprehension and fear of technology. It's all about building people's confidence by arming them with skills. 
Why I've got what it takes
I bring a depth and breadth of technical experience to UTB. With over 30 years spent in tech-focused roles covering business, enterprise, and education, I am highly experienced in helping people make the most of a wide range of technologies. Working in small scale through to enterprise-wide environments, I'm an expert in Google Workspace and well versed in Cloud technologies including Microsoft 365 and the Google Cloud Platform. 
If you know me, you'll know this much is true
I love cycling and am passionate about permaculture. As a trained permaculture designer, I use the same design principles that underpin this sustainable and eco-friendly system of producing healthy food on a smaller scale in my own garden. I love how this system works with nature instead of against it. 
Melbourne is my home and an ideal base from which to travel further afield for training.