YouTube EDU is an educational initiative featuring more than 700,000 educational videos. It incorporates the old YouTube for Teachers channel, which was put together by a group of teachers who Google paid to watch and categorise each video according to subject and schooling stage (e.g. elementary maths).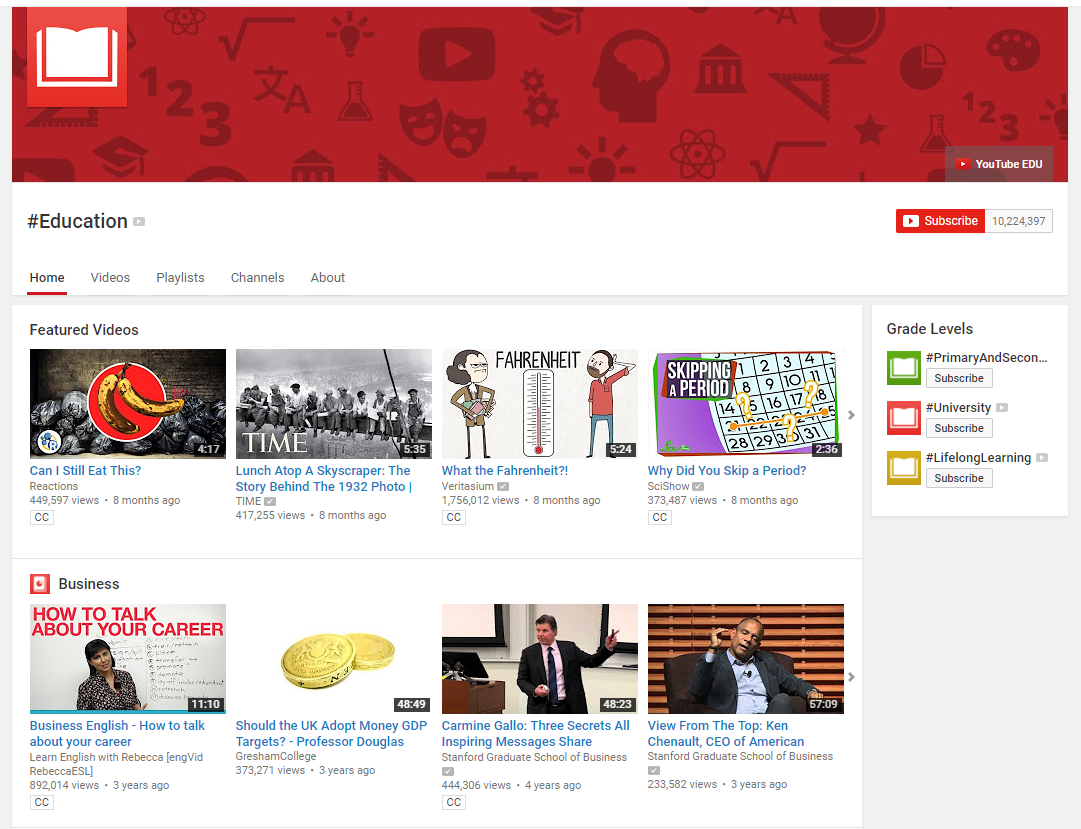 Because each of the videos has been watched by a teacher, you can have a greater level of confidence that the video is appropriate for viewing in school.
What I love most about YouTube EDU:
1. It saves me lots of time
YouTube EDU saves me lots of time because rather than trying to find a video amongst the millions of videos on YouTube, I can go to the year level and subject that I am teaching and find videos that are relevant to the age of my students.
2. Most of the videos are good quality
I have found that most of the videos have been of a high quality, both in content and production.
Are there any YouTube channels you have subscribed to or found to be of use in the classroom?