If you are reading this article, chances are you've realised that Gmail does not have an in-built function for inserting symbols, superscript or subscript into an email message. However, Gmail can display these characters, you just need a way to actually get them into the email. In this blog post, I'll outline two ways you can do this.
The first is a good workaround if you only use symbols, superscript or subscript occasionally. The second is the best choice if you frequently use the same symbols, superscript and subscript (for example, degrees, copyright, squared and cubed).
Here are 2 ways you can insert symbols, superscript & subscript in #Gmail
Click To Tweet
Method 1: Copy & paste from Google Docs
This simple solution involves copying and pasting the symbols, superscript or subscript you need from a Google Doc (or a Microsoft Word document). Once the characters are in Gmail, you can then copy and paste them within the email message if you need to use them again.
Superscript & subscript
Within Google Docs, the subscript and superscript formatting options are available on the Format menu.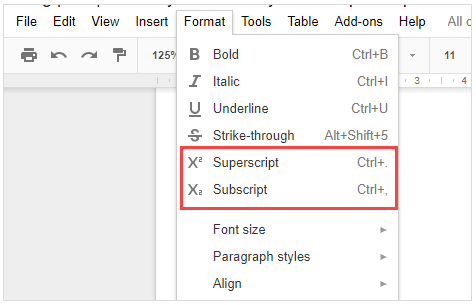 Symbols
If you're after symbols, select the Insert menu > Special characters. This will open the 'Insert special characters' dialogue box. You can search for the symbol either by typing its name or code, or drawing it.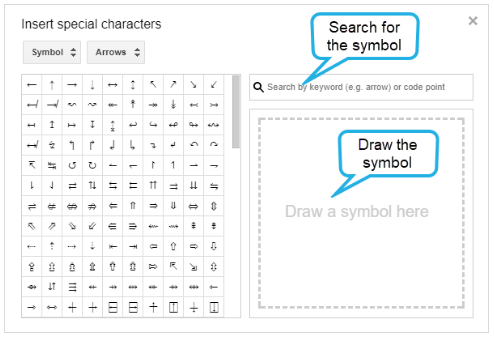 Although this solution is simple, it can be time consuming if you need to use symbols, superscript or subscript regularly. If that's the case, the second method below is likely to be a better solution for you.
Method 2: Use the Auto Text Expander for Google Chrome extension
The Auto Text Expander for Google Chrome extension allows you to insert words, phrases and other characters (e.g. a symbol) into an email message by typing some predetermined shorthand. For example, you could configure it so when you typed '/d', it inserted the degree symbol.
The steps below will show you how to install and configure the Auto Text Expander for Google Chrome extension.
Here's how to use the Auto Text Expander #Chrome extension to insert symbols in #Gmail
Click To Tweet
1. Visit the Chrome Web Store and search for the 'Auto Text Expander for Google Chrome' extension. Alternatively, you can click this link to access it now.
2. Install the extension by clicking the Add to Chrome button.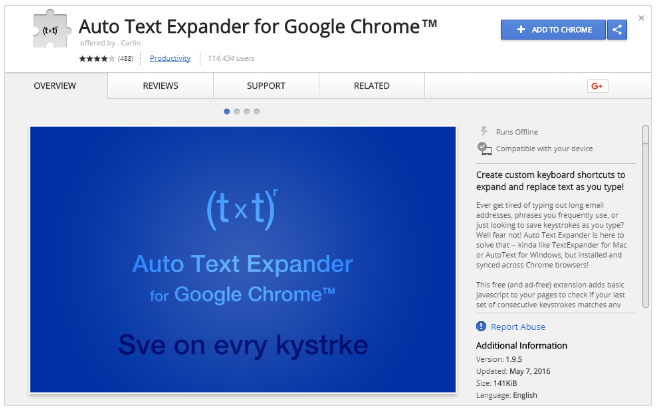 3. When prompted, confirm the installation by clicking Add extension.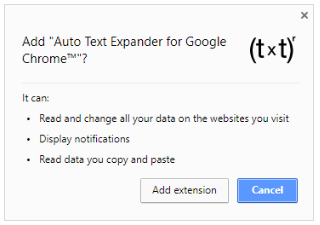 4. The configuration page for the extension will open immediately.
Note: You can also open the configuration page from the icon in the top right of Chrome.

5. In the Shortcuts section you will notice a few pre-configured shortcuts that provide a shorthand way to type a word or phrase. If you do not want to use these, click the small trash can icon to the right of each shortcut to remove them.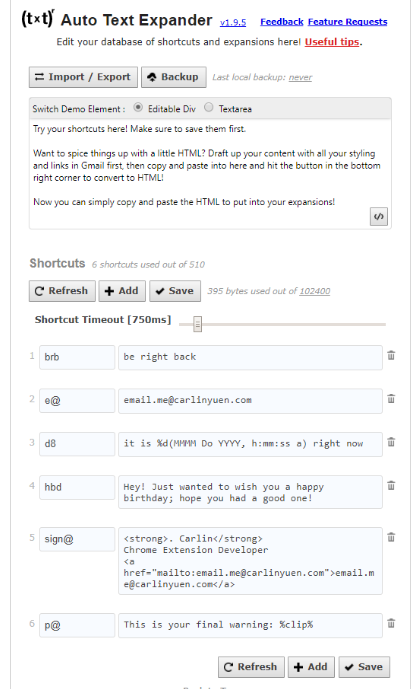 6. To add a new shortcut, click the Add button.
7. Type the shorthand you want to use in the box on the left. For example, if you want a degree symbol, your shorthand might be /d.
Tip: Using a / before the shorthand code is a good way to make sure you don't accidentally use your shorthand when you don't intend to. For example, you would not want to use 'd' as the shorthand, otherwise you would be getting degree symbols popping up everywhere! You are much less likely to use /d as part of a word or sentence.
8. This is where an extra little trick comes in! In the box on the right, you need to enter the HTML name, number or code for the symbol or character you want to insert. Below are some common examples of this.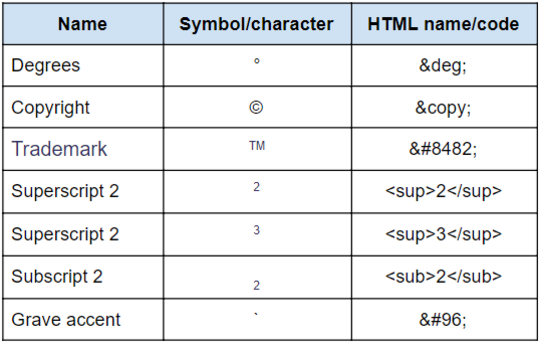 If you're looking for a symbol/character that is not in this list, check out the list on the following sites:
This is what the shorthand and codes look like in the Auto Text Expander interface.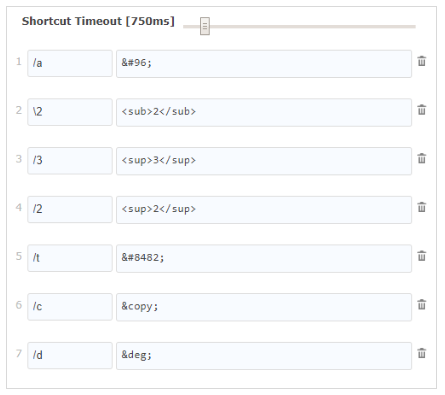 9. When you have added all your shortcuts, click the Save button.
10. Return to Gmail and compose a new email message. Enter your shorthand code and watch it transform into your symbol or character.
Note: It is not unusual for Auto Text Expanded to take a few minutes to start working the first time you use it. So, if your shorthand does not work the first time, wait a few minutes and try again. However, once it starts working, it stays working.
Here's a Gmail message after using the Auto Text Expander shortcuts.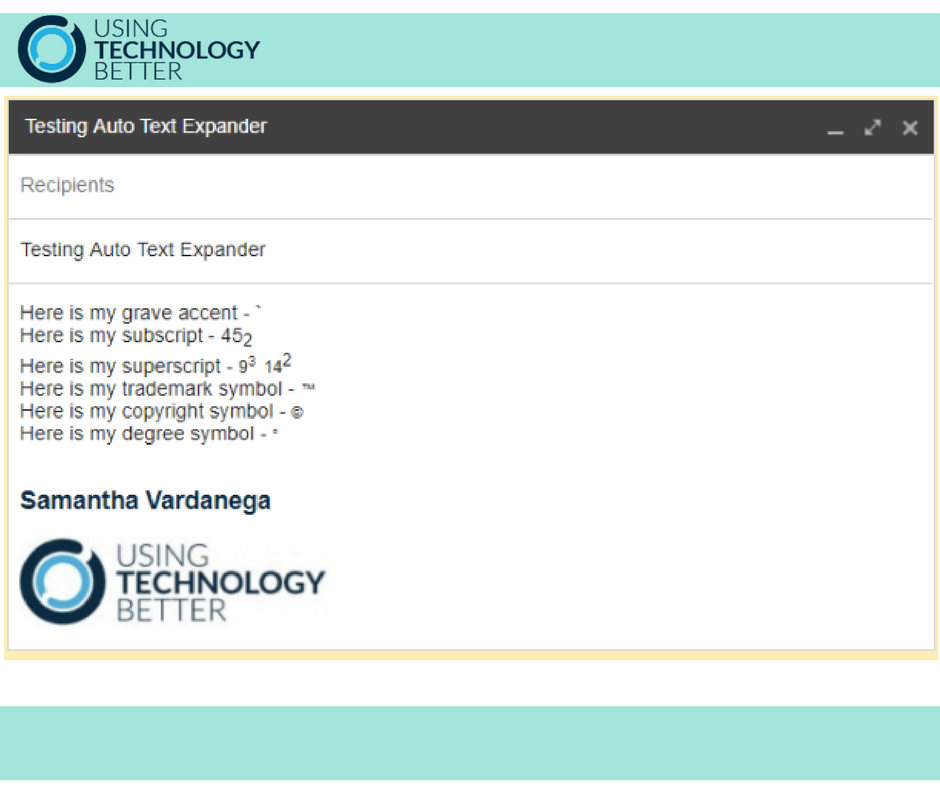 Tired of opening your inbox and being overwhelmed by a seemingly never ending list of emails? Frustrated with trying to keep your inbox organised and find what you're looking for amongst the chaos? Our Get efficient with Gmail the SMART way online course can help you take back control of your Gmail inbox for good!
---