**Note: The Chrome extension in this article is not functioning as expected in the new Gmail interface (2018). You may find that it does not work as explained below.**
If you've ever wished you could resize the label column in Gmail, you'll love the Gmail label column resizer Chrome extension. This tweak is particularly useful for those of you who have several layers of nested labels and can't fit the entire label nest on the screen.
Here's how to install the extension and resize the label column in Gmail:
1. Visit Gmail label column resizer in the Chrome Web Store.
2. Click the Add to Chrome button, then Add extension. Once the extensions has finished installing, you will see a notification in the top right corner of Chrome.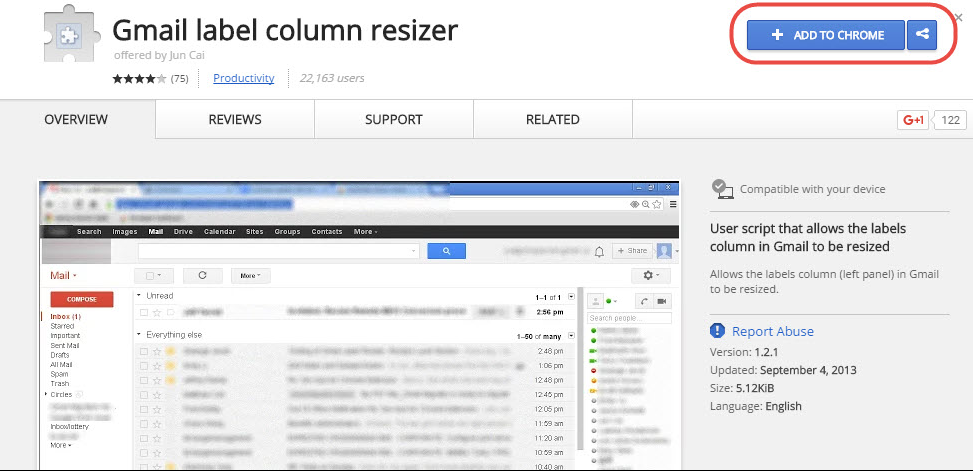 3. Open Gmail, or reload it if you already have Gmail open.
4. Look for the dotted vertical lines running down the right of the label column. Hover over these lines until you see the two-sided arrow mouse pointer. Click and drag the dotted lines left or right to re-size the column.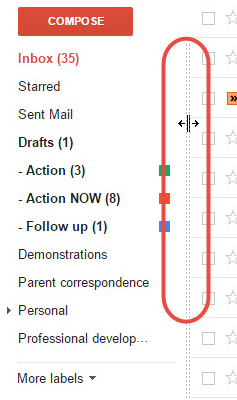 Did you know you can also insert tables into your Gmail messages? This post shows you how
Tired of opening your inbox and being overwhelmed by a seemingly never ending list of emails? Frustrated with trying to keep your inbox organised and find what you're looking for amongst the chaos? Our Get efficient with Gmail the SMART way course can help you take back control of your Gmail inbox for good!
Register your interest now to join the waitlist for the course and we'll let you know when it's live!
---