Latest update for Microsoft Teams: If you've seen the home page pop up in your Class Team but have no idea what it is, wonder no more!
Housed in SharePoint, the Class home page acts as a landing spot that teachers can utilise to highlight important information as well as direct students to learning tasks as soon as they enter their virtual classroom.
This is one of the updates that educators have long been waiting for, the home page is a welcome addition to Class Teams. Its move into the default architecture of Class Teams takes one more thing off teachers' plates and streamlines workflows so you can actually finish your morning coffee while it's still hot.
Here are some top tips to help you make the most of this new feature in Microsoft Teams.
Edit in the Browser

If you're anything like me, the first thing you might be thinking is, I don't like the colour/layout/*insert specific aesthetic detail here*.
Although the home page is intelligent in the way that it pulls in data from Assignments and Events, to really leverage this tool in a way that works for your class, you need to personalise it.
If you just hit the Edit button pictured below, you can make basic changes inside of Teams, which is great for tweaks you might make on an ongoing basis.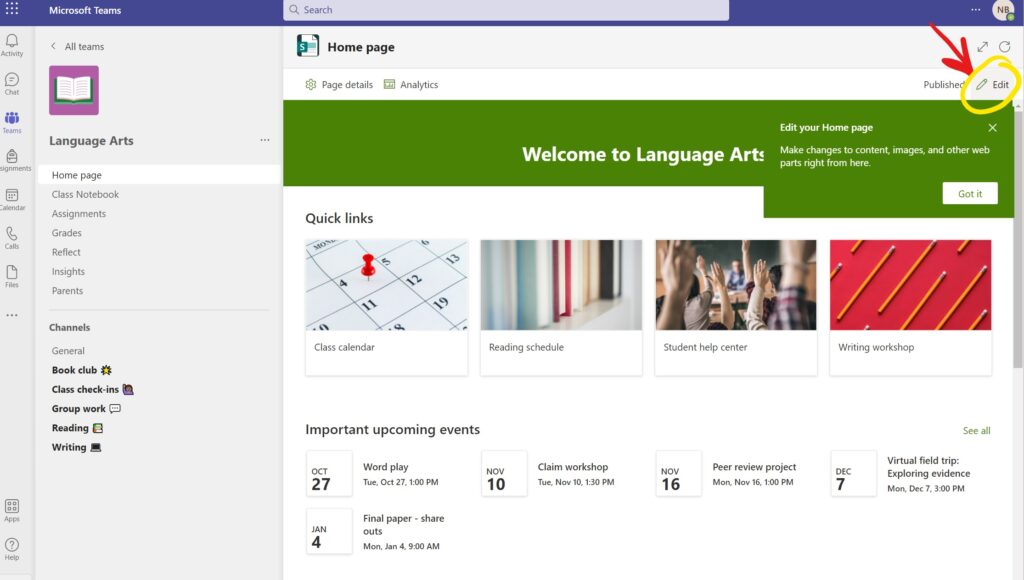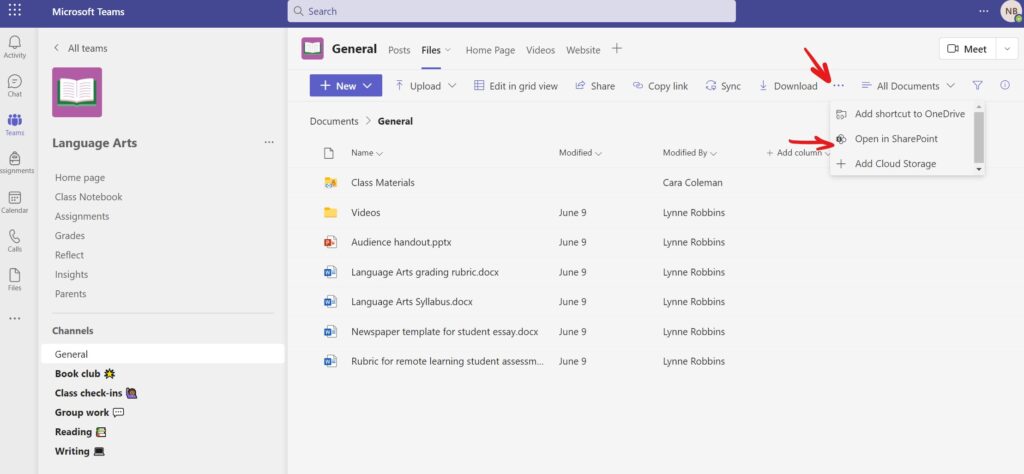 When you reach the browser, you may even find a prompt to set up your Class home page but if not, you'll land on it anyway so you can just click Edit and get started.
Make the Layout Meaningful

To make sure the home page does what it needs to do, you need to think about the information that needs to be front of mind for your students to help set them up for success. 
If it's the beginning of the year and you have new students coming in, you may like to consider an introduction and welcome space. 
Or if your students are struggling to navigate their way to resources, you may like to strategically position a Quick Links or Assignments web part so this barrier to learning is no longer an issue. 
Using 'web parts' (the building blocks of pages in SharePoint) allows you to streamline content for your students so be wary of not overloading and forcing them to endlessly scroll through the home page to find what they need, as this defeats the purpose. 
You can learn more about web parts here.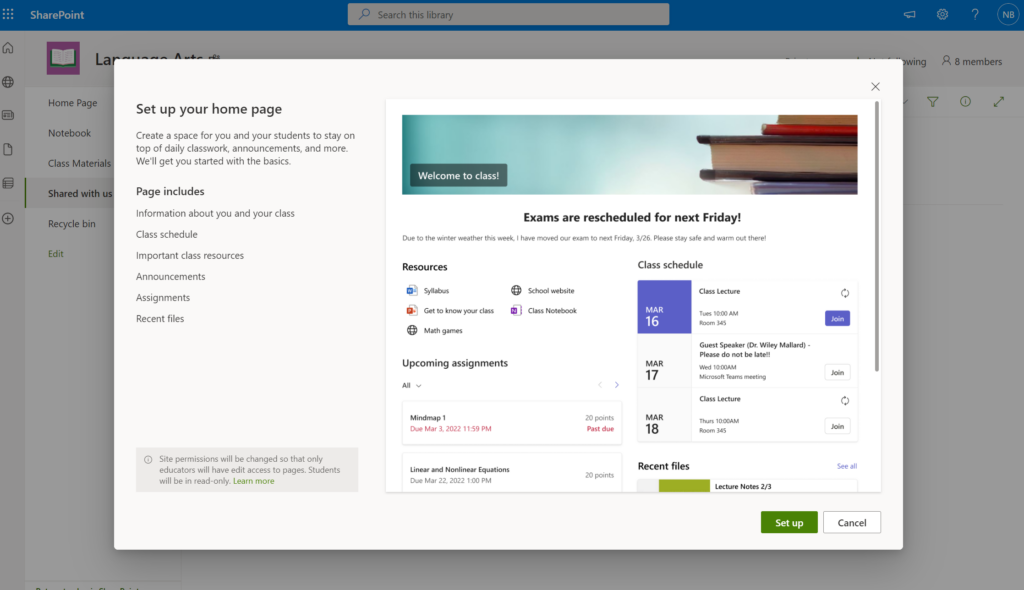 Revisit the Home Page After a Term

To make sure that your home page is facilitating agency and learning in the way you want, make sure to review it after a suitable period of time.
Invite your students to give feedback on how the home page aids learning (it would even be useful to consider the whole Class Team in this conversation).
Using Forms or a digital poll inside of Teams will allow for all voices to be heard and inclusive improvements to be made to your virtual learning space.
For more on setting up your Class Team for success, check out this blog post: How to make your Class Team a one-stop shop
Assess your Microsoft Teams skills using our FREE skills checklist survey: utb.fyi/survey-microsoft-teams