I recently learnt a nifty trick in Google Sheets that will force a cell to display a pop-up date picker box when you double click on it. This is a great alternative to typing in dates manually! The secret is to use the Data validation feature to limit the cell data to dates only. A special shout out to the lovely Amy, from our client Snowy Hydro, who shared this tip with me!
Here's how to set it up:
1. Highlight the range of cells that you want to add a date picker too.
Tip: It's best to do this before entering any data in the cells.
2. Select the Data menu > Data validation.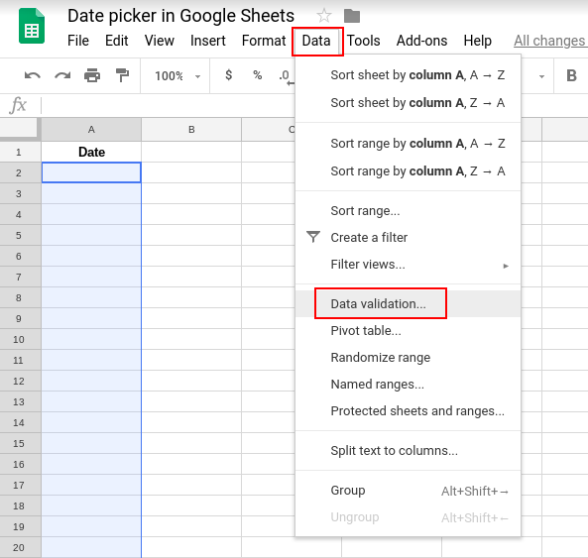 Here's the secret to making a date picker box pop-up in a #Google #Sheets cell!
Click To Tweet
3. In the Criteria section, choose 'Date' from the drop-down list.
4. In the box that appears alongside 'Date', choose if you want to allow any date (leave it as 'is valid date') or a specific date range.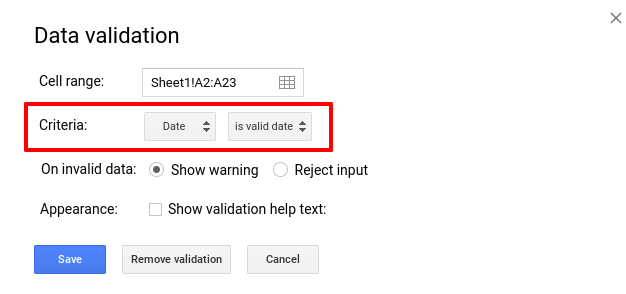 5. Click Save.
6. Double click on a cell in the range you added the validation to and watch as the date picker appears!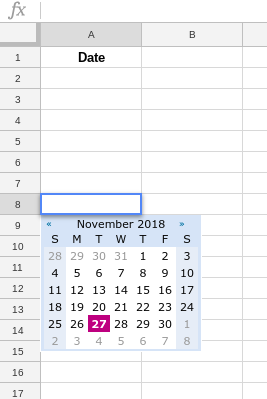 Did you know that you can use data validation to get a date picker box in #Google #Sheets?
Click To Tweet
If you want to learn more Google Sheets tips and tricks, contact us today to learn about our Google Sheets Deep Dive workshops.
---