How can USING TECHNOLOGY BETTER help you?
Using Technology Better specialises in working with corporate, government and education clients.
Our trainers all have extensive facilitation experience and understand the process of best delivering content in a way that is ENJOYED, not ENDURED. Our fundamental commitment to you is that the training we provide will be relevant and engaging.
No more boring training sessions!
Our team can:
Provide certified training in Google,
Apple and Microsoft tools and devices
Provide 'Train the Trainer' opportunities for key staff through our Certified Trainer Program
Guide you as you design and deploy a technology plan that serves the needs of all stakeholders
Provide customised solutions for your needs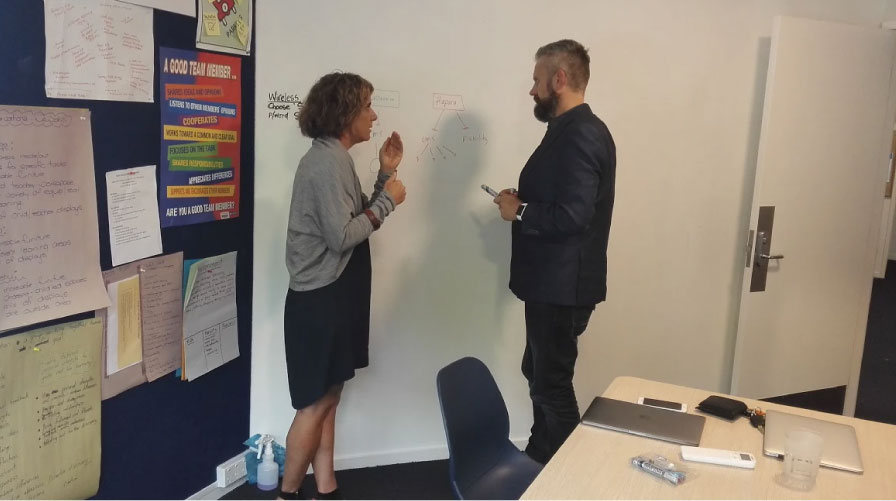 Our fundamental commitment to you is that the training 
we provide will be relevant, fun and engaging.
What Makes Our Training Different?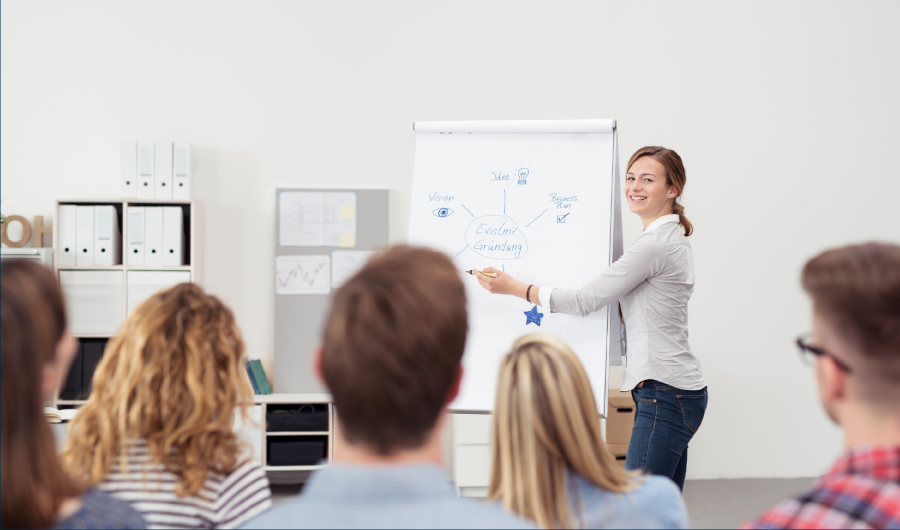 We don't take a cookie cutter approach to your training:
We provide training to business and education clients who range from having a handful of staff, to thousands of employees spread over multiple national and international sites
No two situations are the same.
You won't see us walk in with our training manual
We will take the time to understand your unique strengths and challenges and tailor your training to suit your needs
You get up to date training that is working
Our range of training, products and services can help you cut through the noise and opinion and show you what will work consistently in your context with minimal frustration and resistance.
Mike Reading
Founder and Lead Trainer. Mike is Australia and New Zealand's only Microsoft Learning Consultant & Google Certified Teacher and Innovator.
As an ex teacher, Mike's passion and specialty is in helping teachers to use technology better to increase the motivation and engagement of their students.
Mike is also highly regarded by businesses of all sizes as someone who can connect with staff and improve efficiency, productivity and motivation.
Specialises in:
Using technology to enhance student engagement
G Suite for Education implementation strategies
Microsoft office 365 training for teachers and businesses
Bring your own device strategies and consulting
Bridging the gap between the I.T staff and classroom teachers, creating a shared vision across the school.
Adam Miller
Adam Miller is the General Manager for Using Technology Better.  He joined the team in 2019 bringing with him 8 years of leadership experience in the technology industry.
Adam is passionate about building partnerships and delivering amazing customer experiences.  His focus is on delivering the best training and consulting solutions to both education and business.
Adam believes that investing in staff training supports the adoption of new technologies which in turn drives innovation within schools and businesses.  
Adrian Francis
No matter what platform your organisation uses, Adrian has it covered.
Adrian is a Google and Microsoft Certified Trainer as well as an Apple Professional Learning Specialist.
Adrian's expertise lies in leadership development and creating sustainable learning environments.
Specialises in:
Integrating ICT into the maths curriculum
Online assessment and immediate feedback automation – (auto-grading assessments and systems for providing that immediate feedback)
Establishing collaborative projects at a local, national and international level, where students learn through creatively solving real world problems
Samantha Vardanega
Samantha has more than ten years experience in the education and business sector and is passionate about helping others find innovative ways to teach, learn, research and work together. She has an extensive background in technology training and support, business analysis and change management. This diverse skillset has enabled her to make many significant contributions to high-value projects in the tertiary and corporate sectors.
Samantha is a highly experienced and respected technology trainer who can be relied on to deliver sessions that are energetic, inspiring and build real skills.
She is a Google for Education Certified Innovator and Certified Trainer, and is currently completing a Master of Education.
Specialises in:
G Suite for Education
Tertiary education
Organisational change management
Maximising administrative productivity
Lara Kirk
Lara brings passion and enthusiasm to her role as a trainer with Using Technology Better. With over fourteen years of classroom experience, spanning three continents she has a broad understanding of education and innovation.
Lara is constantly learning and loves sharing up to the minute tools and ideas that make learning engaging and exciting for students and teachers.
Specialises in:
GSuite for Education
Minecraft Education Edition
STEAM
Student Agency
Student Voice
Integrative, creative lesson design
Teacher efficiency
Donna Golightly
After more than 30 years of classroom teaching, many in management positions, Donna is now a full time trainer with UTB. She has been involved in leading the implementation of digital technologies into schools and developing digital fluency with both staff and students.
She is an Apple Professional Learning Specialist, a Certified Microsoft Innovative Educator and a Certified Google Trainer.
Specialises in:
Enhancing student engagement

Developing effective digital pedagogy

Change management strategies

STEAM integration
Julia Anderson
Julia has a teaching degree specialising in Business, Commerce and Geography. Julia also followed her passion in marketing gaining credentials as a Google Premium Partner. She has over 8 years experience in digital marketing and it's ever changing landscape.
Julia is passionate about education and helping companies use technology better to encourage efficiency, engagement and collaboration across the company's culture.
Specialises in:
Online Courses creation

Developing a consistent message and brand

Facebook & Instagram

Google Ads and Analytics

LinkedIn

Lead Generation & Conversions
Paul Hamilton
Paul is an experienced classroom teacher, speaker and trainer. 
Paul's strengths lies in strategic planning, 1:1 environment, creativity, design thinking, immersive and emerging technologies,  and all things Apple. 
Specialises in:
Mixed Reality (AR and VR) – Reality Composer, ADOBE AERO, EyeJack, Cospaces, Tilt Brush, ARMAKR, Google Tour Creator

Everyone Can Create Curriculum (Keynote, Pages, Numbers, GarageBand) – Drawing, Motion Graphics, App Prototyping, Music Composition, Film Making, Photography, Animation

Design – Photoshop (graphic design), Maximo (animation), Canva, Assembly

Integrating ICT across the curriculum

Whole staff strategic planning

Implementing the National Digital Technologies Curriculum
Glen Pringle
Glen has spent over 25 years working in the higher education sector with experience in both business and technically-focused roles covering a wide range of technologies from small scale all the way up to enterprise-wide.
Glen is highly experienced at enabling business and education to make the most out of technology.
G Suite including G Suite administration
Cloud Technologies including Google Cloud Platform
Deeper technical topics
Karla Sanders
Karla is an experienced facilitator and educator with almost 20 years experience both in the classroom and in advisory, facilitation or leadership roles across three countries. She is passionate about co-design, digital citizenship and effective integration of Digital Technology.
Karla is a Google Certified Innovator and Microsoft Educator who can empower your teams. Karla is also the co founder and CEO of multi award winning bullying prevention charity Sticks n Stones
Specialises in:
Digital Citizenship

Student agency & leadership

GSuite for Education

Project Based learning

STEAM

Integrating Digital Tools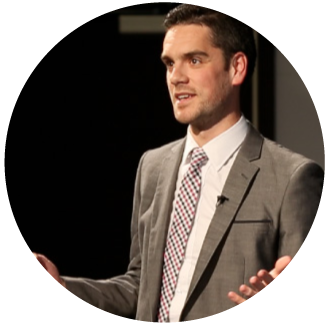 Blake Seufert
Blake is a Google Certified Individual is a deployment and I.T Infrastructure expert. He is the Systems Manager at McKinnon Secondary College in Melbourne.
Blake is well regarded in the I.T industry, and is often called upon by Google and other technology resellers for his advice on how to best implement technology to support better learning and business outcomes.
Specialises in:
Change management
Infrastructure planning and automation
G Suite and Chromebook management
Eleni Kyritsis
Eleni Kyritsis is a primary school teacher from Melbourne. She has a passion for building creativity through project based learning. She is been awarded the 2016 DLTV Educator of the Year award, is a Google Certified Trainer & Innovator, Hapara Certified Educator, Founder of TeachTechPlay and Creator of the Genius Hour Fair.
Specialises in:
Classroom implementation of digital tools to support teaching and learning
Creative lesson design
Global learning through connecting and collaboration
Student voice and feedback
Project Based learning
G Suite for Education
Hapara Teacher Dashboard
MIE Expert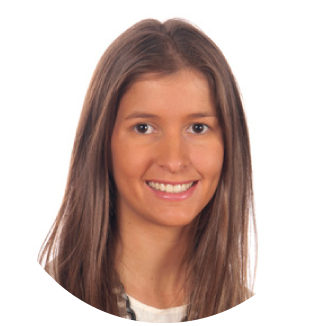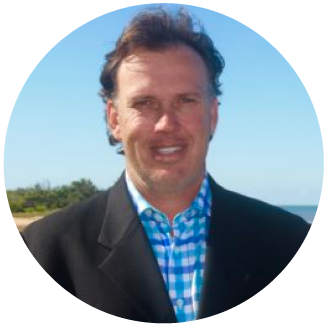 Clint Bullock
Clint is a senior secondary English and Digital Technologies teacher, E-learning guide and I.T coordinator at Gilroy Santa Maria College. He is focussed on improving efficiencies in both engagement and outcomes through the use of technology for both teachers and students.
Clint is a Google Certified Educator and is passionate about working with teachers to develop their sense of confidence and creativity when using technology in the classroom.
Specialises in:
Developing strategies to allow for differentiation and engagement of learners.
G Suite for Education
Digital literacy and pedagogical practice in staff
Flipped classroom implementation
Mark Herring
Mark is a digital learning specialist and a full time trainer at Using Technology Better. Based in New Zealand with over 10 years experience as digital learning leader in schools, Mark understands what it takes to structure digital learning programmes that 'flow' and is known for demonstrating 'creative learning' approaches for maximum learning outcomes.
Mark is an Apple PD Consultant, a Google Certified Educator, and experienced with STEM education initiatives and strategies for the new digital curriculum for schools.
Specialises in:
iPads for Learning
G Suite for Education
Digital Creative Literacies
Digital Learning Workflow
Communication and Social Media Strategy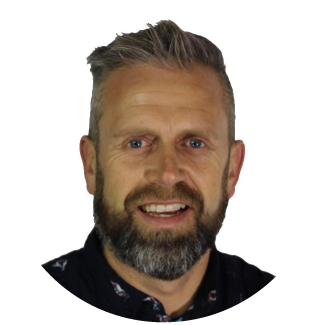 What our clients say about us
Thank you Mike! I really found the 4 week course on 'How to Motivate, Manage & Engage Your Students' really interesting and great food for thought on how to improve my class routines and student engagement. I look forward to the next sessions with the technology course.
KiKi Tsoli
Banks Town Senior College
Just replayed last week's session and enjoyed it just as much second time around. This is a great facility!
Where was this kind of training when I did my Bachelor of teaching???
Ken Sullivan
Sunning Hill School
(Juvenile Correctional Centre)
I just wanted to say an extra big thank you for providing such a great service. Online, at night and in the comfort of home – with my two young children asleep in the other room – pretty awesome actually. It was very engaging and entertaining.
Leda McFadzean
OMG!!! What a change! This class has a lot of students in it, and I find the room very small for all the different personalities. But after I set the picture, the students were working with me instead of against me.
Vicki Nation
Chair Mathematics Faculty
Billanook College
I have been teaching for four years, and this was the best Professional Development course I have completed…even the students said to me "you should do these things more often.
Ailie Granger
Griffith High School
Mike, awesome course, fantastic resources and a real wake-up for someone who considers himself technically astute but not necessarily updated!
Shaun Hardy
Technological and Applied Studies Teacher
Coffs harbour High School
Today was amazing. By far the best PD I have done in my 5 years of Teaching.
Josh Harding
Head of IT – Cobham Intermediate School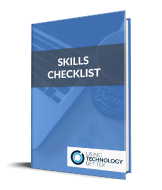 Are you a beginner, intermediate or advanced G Suite or Office 365 user? Our skills checklist will help you find out.