One of the greatest ways we can use Google Maps is to take our students on virtual field trips.
For several years, we have been able to use Street View in Google Maps to walk down streets, look at monuments and create customised field trips without having to leave the classroom.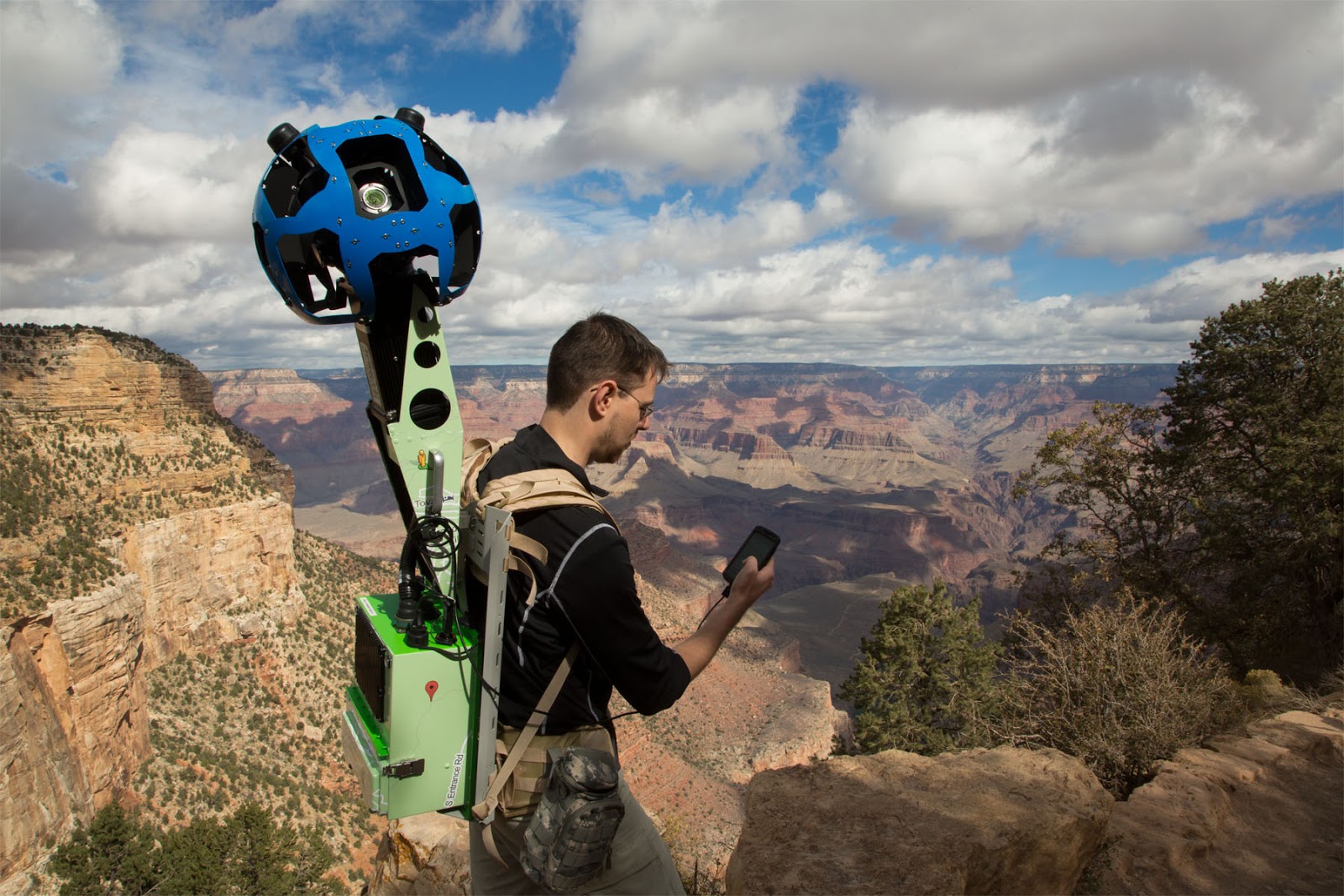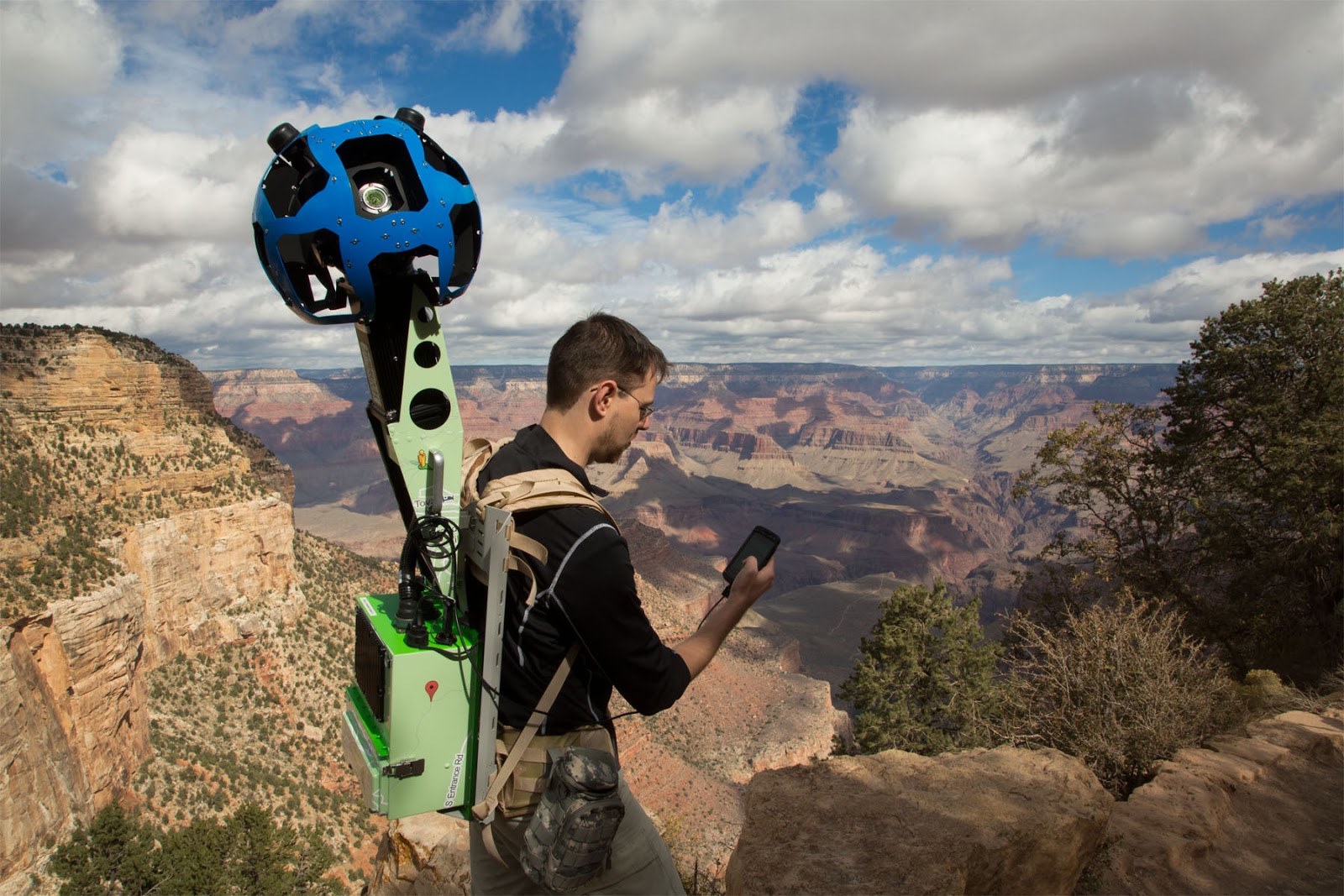 Recently, Google started adding 'street view' in Google maps to record places that cars can't access.  Hikers strap on the special cameras pictured above, and record the trails.
Here are some of my favourite Google Map resources: