A month ago I wrote a post about teaching students how to think. The main point of that post was that teachers need to be aware that not only do we teach our students WHAT to think (facts and figures) but also HOW to think (thought processes).
The problem is that in doing so, we can limit our students ability to think creatively.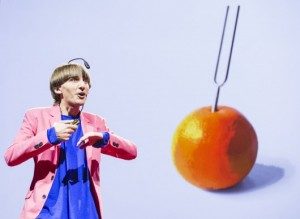 There are many articles and research papers detailing how students enter school as creative individual geniuses and leave as a uniformly thinking group who struggle to have an original idea.
Here is a fascinating example of what I am talking about: