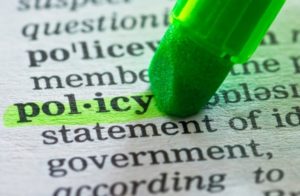 One of the questions I get asked quite a lot is whether I think that a teacher should be friends with a student on Facebook.  There is passionate debate for and against and both sides have very relevant arguments.  One discussion I was involved in on LinkedIn received over 500 comments!
I am a big believer in connecting with students in places where they already are.  One piece of research I saw on Edmodo (a site branded as the Facebook for education) was that after a year only 6% of students were still engaging on that site.  It doesn't make sense to me that we would drive students to a site when we could just meet them where they already are.
That being said, I am also very wary of anything that could jeopardise my reputation as a teacher.  The reality is that you only need one allegation to be directed at you (proven or not) and your reputation can be in tatters.
I came across a newspaper article today talking about how a  teacher resigned after writing on Facebook "I love dumb people…I call it job security," The statement might seem benign, but the fact that she was a Special Ed teacher and teaching children with special needs didn't help her cause!
Regardless of which side of the argument you sit there are 2 things you should do when it comes to having a school social media policy:
[Read more…] about Discover the 2 keys to implementing a school social media policy that works