In teaching there are many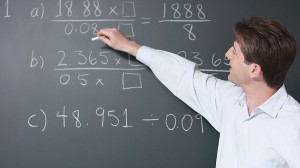 methods and theories about what constitutes good teaching practice and classroom management.  My theory is that you should find something that works and go for it!  Once you have got the fundamentals working for you then you have a basis for you to experiment with other ideas.  The more I travel and speak to teachers about teaching strategies the more I see them get caught up in discussions about the latest theories etc without firstly mastering the basics.  This teacher training blog is largely about getting the basics right and breaking the processes down into bite size pieces that can be easily implemented into the classroom.
Most teachers have a different routine to starting the year.  My wife is a teacher and I was discussing this with her.  She teaches with a very different style than me so her suggestion was buy yourself a new Day Book and a nice black felt tip pen.  On the way home get your nails done and then when you are feeling great start to plan your year.
Success psychologists say that 99% of all results [both good and bad] are built upon routines
I'm not the 'get my nails done' kinda guy, and I prefer to use technology rather than a day book, but here are the four exact steps you should implement to increase student engagement and motivation and therefore reduce your classroom management woes.
[Read more…] about Four steps to get your classroom management off to a great start Pt1