Teacher Training on How to Motivate, Manage & Engage Your Students
What a couple of weeks it's been!  My whole family has systematically contracted glandular fever.  I was the last to fall – right in the middle of a speaking trip last week.  Thankfully we are all over the worst of it and back ready to run…kind of.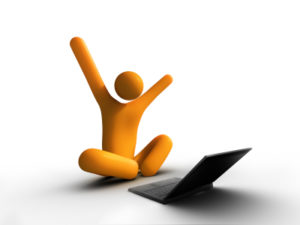 I wanted to take a moment to let you know about an exciting teacher training initiative.
At Teachers Training we have been developing a series of online teacher training courses.  As a teacher I have attended a few online seminars and have found them to lack the energy and collaboration opportunities of live events.
These experiences caused me to resist developing an online course, despite numerous requests by teachers to do so.  However over the last few weeks I have managed to find a provider that has designed online training software that simulates the physical classroom experience.  Universities and other educational organisations have started to use this provider to replicate and replace their physical classes.
After a lot of experimenting and research I have been convinced that the provider can facilitate these online events and make them as good as, if not better than our live events.
Right now there is increasing pressure being placed on professional development budgets in schools.  But this not the time to be cutting back on our skill development as teachers.
I think you would agree that whilst it's not all doom and gloom the average teacher is finding that:
We are being asked to teach more with fewer resources
Students are increasingly becoming harder to motivate
Student engagement seems to be harder to achieve
Teachers are unaware of what technology to use and are frustrated by the lack of results
More teachers are taking extended sick leave
An increasing percentage of new teachers are quitting in the first five years
You can find out more information about the course here!
At Teachers Training we are classroom teachers that take teaching seriously!  We have the privilege of working with hundreds of schools and thousands of teachers each year in face to face environments and are now looking forward to being able to help more teachers motivate and engage their students through this online teacher training initiative.
I am particularly excited about the following aspects of this course:
The training will be conducted over 4 weeks rather than one day.  This will allow you to process and apply the information during the week in your class, then ask questions and further collaborate with other teachers as part of the next weeks lesson.
Your ability to meet and collaborate with other teachers will increase as you regularly get together over a month
We now have the ability to have teachers from different states and countries all in the same 'room'.  I am particularly looking forward to being able to hear other teachers experience and views on student motivation and engagement
We will be building an online community after the teacher training event is over to allow for further collaboration and networking.  I would love to see our students collaborating as well!
We will be able to save schools hundreds of dollars on casual relief and teachers a lot of money on travel and accommodation expenses.
As you can see I'm quite excited about the possibility.  You can go to StudentMotivationSeminar.com to find out more details and watch a short video I put together.
I would love to meet you on the course.