I am speaking at a Google Apps for education Summit in New Zealand this week.  One of the sessions I am presenting is how to successfully implement Google in your school.
I thought you might like to look at the presentation slides I used during the presentation.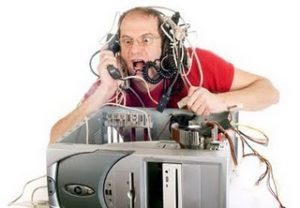 Note: You can also use these thoughts and steps to help successfully implement any change. Two of the major mistakes I see schools make is that they:
1.  Have too many options for staff and students.
It is amazing how much money a school can waste on license fees for programs that go unused! I have seen this happen more times than I can count.  A presenter comes to a school or a staff member goes to a conference.  They learn about a tool, everyone tries that tool for a few days then gives up because its just another tool added to an already very long list.
2.  Release technology but not show the staff how the program supports the learning.
Quality training that is backed up with a great long term support structure is key to a successful implementation of any technology. When you show too many options and you fail to properly train AND support your staff you will find that the staff will become resistant to any changes.
How to successfully implement Google in your school
In the presentation below I have a few questions you should ask before you decide what tools to use, as well some of the key steps to successfully implement Google in your school. If you would like any advice on how to successfully implement Google, organise your settings, or train your staff you can go to Google In Education or just send me a email to mike@usingtechnologybetter.com.