24th & 30th August
Discover the world of coding and computational thinking on iPads
Location: Online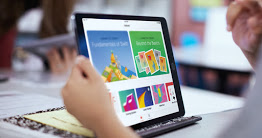 You'll learn how to use:
Why coding is an important skill for today's learner.
How to integrate coding across the curriculum and make sense of the new digital literacies curriculum in many schools and states.
What apps and tools to use, from Lightbot for beginners, through to Swift Playgrounds for more advanced coders.
How to pass these skills on to your colleagues and other teachers in your school, with take away resources to get them started.
VIEW DETAILS