Make sure your students praise you this week!
The question is often asked "How much praise do your students receive?" Maybe the question needs to be asked how much praise does a teacher need?
There has been much said and written about praising your students, but very little said about the need of teachers to be praised.
With all the media around pay for performance and quality teaching programs, it can be easy to see why some teachers are feeling under-appreciated.
To exacerbate the issue even further, over the last 10 years or so I have seen a gradual shift in the teaching profession away from disciplining students towards focussing on praising your students.  So on one hand we have teachers feeling undervalued and disrespected, and on the other hand we have students who have an over inflated self ego.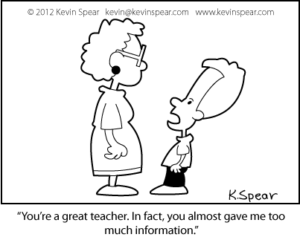 Now, I'm not against creating positive learning environments; and I do believe in praise where praise is due, but I do think that the pendulum has swung too far.
Today I came across the following Ted Talk video today that made me think about praise in a different way.
In this short three minute video Laura Trice asks the question; "Why don't we ask for the things we need?"
The context is praise.  A person may feel unappreciated yet never ask for the recognition they feel they deserve.  This left me wondering…maybe if we had the courage to ask our peers but more importantly your students for some praise, then our self esteem might go up and with it the passion for our profession.
In the video Lucy also answers the question why we are too afraid to ask for praise; very insightful.
My favourite quote from this video:
The father told everybody else that he was proud of him, but he never told the son. It's because he didn't know that his son needed to hear it. So my question is, "Why don't we ask for the things that we need?" 1.04min
So, use this as a reminder to praise your students before they need to ask you for it.  But just as importantly, make sure your students praise you this week!
Let me know what you think of the video in the comment section below.