Once you have set your security preferences you are right to begin a basic search.  To be honest, I am still amazed at how many people still don't know how to conduct a basic search.  There are two ways to conduct a basic search in Google
The first way is to place " " around your search term.  When you do this you will only get results that exactly match your key term (what you have typed into the search box).
See the difference in the 2 pictures below…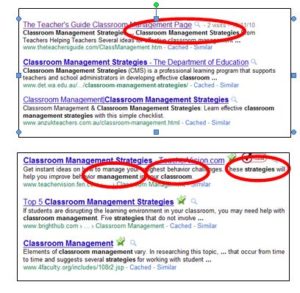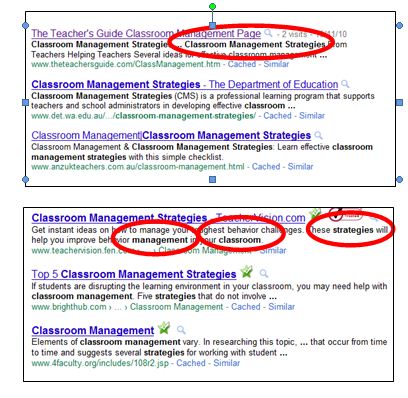 With the " " you only get the exact search term
The same search without " " can find any or all of the words in the search term
The second way to conduct a basic search is to join two search terms together.  Once again you need to decide if you are going to use " ".  To join two key word terms simply add a + between your key words.  This allows you to further refine your search and eliminate a large percentage of results.  See below for an example:
You will notice in this example that Both search terms are included in the search results.
When I first show my students this technique they usually react to the fact that now they need to think and not just type in random searches.  To combat this is I have found it useful to point out to them the drop in number of search results and explain that by using just a small amount of brain power they can find results that are more relevant to their topic and thus save a lot of time.
You may also find it helpful to turn off Google instant.  I'll explain why in the next post.