There is no doubt that every teacher and student uses Google Search to find information on the internet.  Yet a relatively small number of teachers and students know that you can use Google to do so much more by setting up a free Google account.  Even those who are using Gmail as their email provider don't realise that there are a number of Google tools available to teachers and students that will make a massive difference to their learning experience.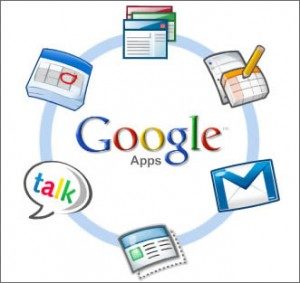 If you have not seen what is available to you when you have a Google account, I suggest you check out a previous series of posts where I demonstrated how to use Google spreadsheets to wow your students.
Apart from spreadsheets, A Google account gives you access to:
A word document program
A presentation program
Google forms
As well as Google drive where you get five gig of online storage for free.
When signing up for a free Google account you can either get a Gmail email address as part of your account or use one of your existing email addresses.
My recommendation is to use Gmail as your email provider for a number of reasons:
Gmail is much more secure that many of the other providers.  The simple reason for this is that many businesses and educational institutions use Google as their document provider as well as their email provider so their security has to be first class.
You get ten gig worth of storage with your Gmail account!
The spam filter is very robust – no more account hacking and never-ending spam messages!
Your ability to label, store, and organise your emails is amazing!
And the list goes on…
I have put together a short video that explains the difference between having a Gmail email account or using your existing email to sign up to a Google account.  The video also shows you the two sign up forms which are found by clicking on either of the two links below.
Sign up for a Gmail Account (get a Gmail email address)
Sign up for Google account (use your existing email address)