How can USING TECHNOLOGY BETTER help you?
Using Technology Better specialises in working with corporate, government and education clients.
Our trainers all have extensive facilitation experience and understand the process of best delivering content in a way that is ENJOYED, not ENDURED. Our fundamental commitment to you is that the training we provide will be relevant and engaging.
No more boring training sessions!
Our team can:
Provide certified training in Google,
Apple and Microsoft tools and devices
Provide 'Train the Trainer' opportunities for key staff through our Certified Trainer Program
Guide you as you design and deploy a technology plan that serves the needs of all stakeholders
Provide customised solutions for your needs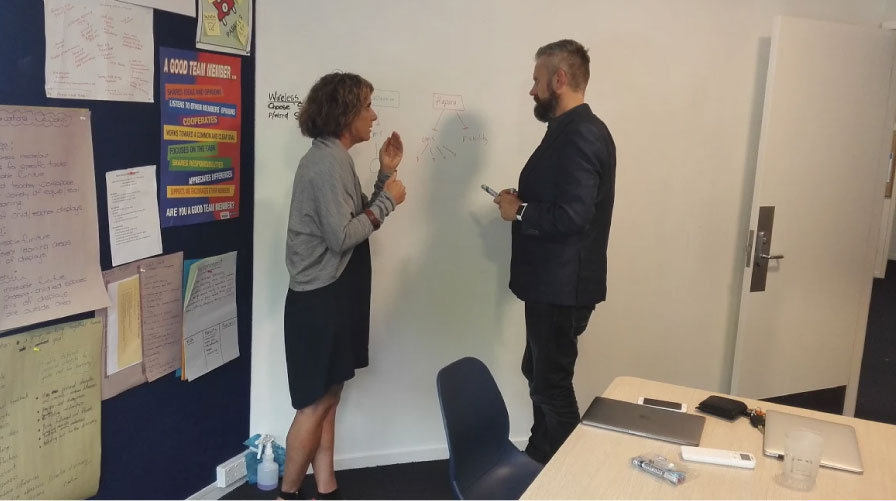 Our fundamental commitment to you is that the training
we provide will be relevant, fun and engaging.
What Makes Our Training Different?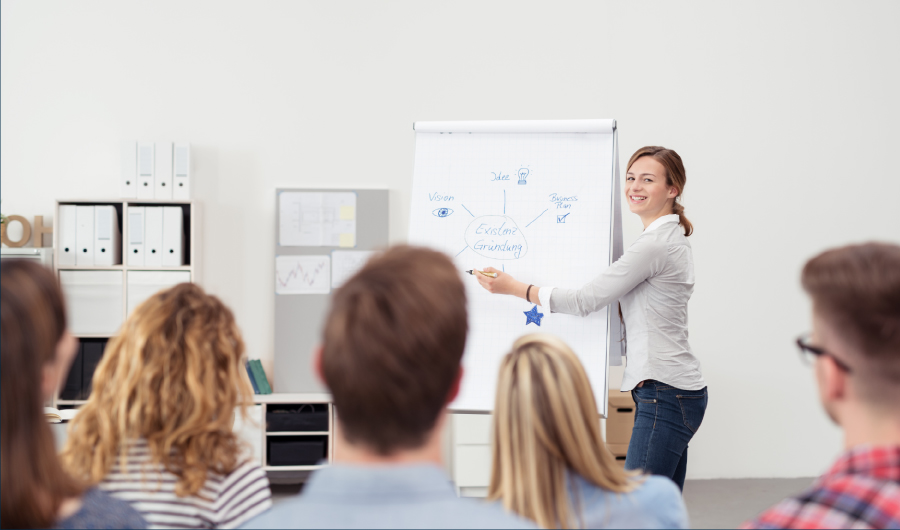 We don't take a cookie cutter approach to your training:
We provide training to business and education clients who range from having a handful of staff, to thousands of employees spread over multiple national and international sites
No two situations are the same.
You won't see us walk in with our training manual
We will take the time to understand your unique strengths and challenges and tailor your training to suit your needs
You get up to date training that is working
Our range of training, products and services can help you cut through the noise and opinion and show you what will work consistently in your context with minimal frustration and resistance.
CERTIFIED TRAINING FOR





Mike Reading
Founder and Lead Trainer. Mike is Australia and New Zealand's only Microsoft Learning Consultant & Google Certified Teacher and Innovator.
As an ex teacher, Mike's passion and specialty is in helping teachers to use technology better to increase the motivation and engagement of their students.
Mike is also highly regarded by businesses of all sizes as someone who can connect with staff and improve efficiency, productivity and motivation.
Specialises in:
Using technology to enhance student engagement
G Suite for Education implementation strategies
Microsoft office 365 training for teachers and businesses
Bring your own device strategies and consulting
Bridging the gap between the I.T staff and classroom teachers, creating a shared vision across the school.
Mark Herring
Mark is a digital learning specialist and a full time trainer at Using Technology Better. Based in New Zealand with over 10 years experience as digital learning leader in schools, Mark understands what it takes to structure digital learning programmes that 'flow' and is known for demonstrating 'creative learning' approaches for maximum learning outcomes.
Mark is an Apple PD Consultant, a Google Certified Educator, and experienced with STEM education initiatives and strategies for the new digital curriculum for schools.
Specialises in:
iPads for Learning
G Suite for Education
Digital Creative Literacies
Digital Learning Workflow
Communication and Social Media Strategy
Adrian Francis
No matter what platform your organisation uses, Adrian has it covered.
Adrian is a Apple, Google and Microsoft Certified Trainer.
Adrian's expertise lies in leadership development and creating sustainable learning environments.
Specialises in:
Integrating ICT into the maths curriculum
Online assessment and immediate feedback automation – (auto-grading assessments and systems for providing that immediate feedback)
Establishing collaborative projects at a local, national and international level, where students learn through creatively solving real world problems
Samantha Vardanega
Samantha has more than ten years experience in the education and business sector and is passionate about helping others find innovative ways to teach, learn, research and work together. She has an extensive background in technology training and support, business analysis and change management. This diverse skillset has enabled her to make many significant contributions to high-value projects in the tertiary and corporate sectors.
Samantha is a highly experienced and respected technology trainer who can be relied on to deliver sessions that are energetic, inspiring and build real skills.
She is a Google for Education Certified Innovator and Certified Trainer, and is currently completing a Master of Education.
Specialises in:
G Suite for Education
Tertiary education
Organisational change management
Maximising administrative productivity
Blake Seufert
Blake is a Google Certified Individual is a deployment and I.T Infrastructure expert. He is the Systems Manager at McKinnon Secondary College in Melbourne.
Blake is well regarded in the I.T industry, and is often called upon by Google and other technology resellers for his advice on how to best implement technology to support better learning and business outcomes.
Specialises in:
Change management
Infrastructure planning and automation
G Suite and Chromebook management
Eleni Kyritsis
Eleni Kyritsis is a primary school teacher from Melbourne. She has a passion for building creativity through project based learning. She is been awarded the 2016 DLTV Educator of the Year award, is a Google Certified Trainer & Innovator, Hapara Certified Educator, Founder of TeachTechPlay and Creator of the Genius Hour Fair.
Specialises in:
Classroom implementation of digital tools to support teaching and learning
Creative lesson design
Global learning through connecting and collaboration
Student voice and feedback
Project Based learning
G Suite for Education
Hapara Teacher Dashboard
MIE Expert
Clint Bullock
Clint is a senior secondary English and Digital Technologies teacher, E-learning guide and I.T coordinator at Gilroy Santa Maria College. He is focussed on improving efficiencies in both engagement and outcomes through the use of technology for both teachers and students.
Clint is a Google Certified Educator and is passionate about working with teachers to develop their sense of confidence and creativity when using technology in the classroom.
Specialises in:
Developing strategies to allow for differentiation and engagement of learners.
G Suite for Education
Digital literacy and pedagogical practice in staff
Flipped classroom implementation
Steve Brophy
Steve is the Director of ICT eLearning for Ivanhoe Grammar School in Melbourne. As a teacher, he is incredibly passionate about learner development and the power of technology to enable learners to take the reins of their own learning.
Steve is highly adept at all I.T. platforms and can tailor learning programs to suit any environment.
Specialises in:
Developing digital strategy and vision
Building pedagogical capacity in staff to utilise technology to make great
learning happen
Digital literacy
Design thinking and agile learning strategies
Adam Vardanega
Adam Vardanega is a VCE Chemistry and general science teacher and the eLearning Coordinator at Rosebud Secondary College in Victoria. He is passionate about using creative pedagogies to spark a love of learning in his students.
Adam became a Google for Education Certified Innovator in 2013, and has since been working with other teachers to re-energise their teaching methods for 21st century learners.
Specialises in:
G Suite for Education
Implementing the flipped classroom model
Designing and delivering engaging professional development programs
Effective utilisation of learning management platforms
Nick Christie
Nick is a Year 6 classroom teacher at St Clare's Catholic School in Townsville.
He is the E-Learning Guide at his school and works with teachers to help them implement ICT's in their classrooms as well as using it in his own classroom every day.
Nick is a Level 2 Google Certified Educator and looks at how to practically implement ICT's in the classroom to support teaching and learning.
Specialises in:
Implementing technology, particularly G Suite, to support teaching and engage learners
Teaching and engage learners
Supporting teachers and support staff to increase confidence in the use of Technology in the classroom