Here are 5 education news articles that have caught my attention.
I have included these articles in this weeks education news round up because I think you will find them useful or interesting.
I would suggest that you at least take the time to at the conversation with Finnish education guru Pasi Sahlberg.  He has a great overview of what is happening in education worldwide.
These articles aren't in any particular order, some have quotes under the link that I found interesting.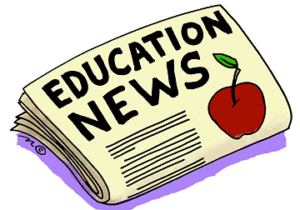 An article about the new flipped classroom platform:
A Teacher's Challenge: Empowering Today's Digital Natives for Tomorrow – http://www.huffingtonpost.com/bill-nye/capella-bill-nye-teachers-challenge_b_1914291.html 
Quote from the article: "And perhaps most important are the facts: Student performance has risen because of it. Eighty-five percent of teachers surveyed who have used the flipped classroom model saw an improvement in student grades, according to a study by SOPHIA.org.
Sophia Launch – You can win iPads:
http://www.sacbee.com/2012/09/26/4856382/sophiaorg-and-bill-nye-the-science.html
An interesting take on inappropriate student / teacher relationships:
What's the problem with 'inappropriate relationships'? – http://newteachersblog.wordpress.com/2012/09/27/whats-the-problem-with-inappropriate-relationships/
An interactive map of Ipad apps:
https://www.thinglink.com/scene/294594670841823234?buttonSource=galleryPage
A conversation with Finnish education guru Pasi Sahlberg:
 http://www.sbs.com.au/news/article/1696577/Finnish-education-guru-Pasi-Sahlberg-In-Conversati
Quotes from the article:
"I think a very important question is: what do you do with the teachers? How should you prepare them? How can you provide them with more professional development? the leadership issue."
"What I hear from foreign visitors to Finland, and we have a massive number of people coming, many of them they are surprised to see how much responsibility for learning in Finnish schools is with the pupils. So they are driving the learning and development, not the teachers and if you have this type of system, where the responsibility of learning and development is primarily with the learners themselves. You cannot rely on numbers and testing."
If you have found any other interesting education news articles, drop a link in the comments section below