On April 1 and 4 Alice Keeler and myself will be holding a fun #edtech day for teachers in Auckland and Queenstown (New Zealand)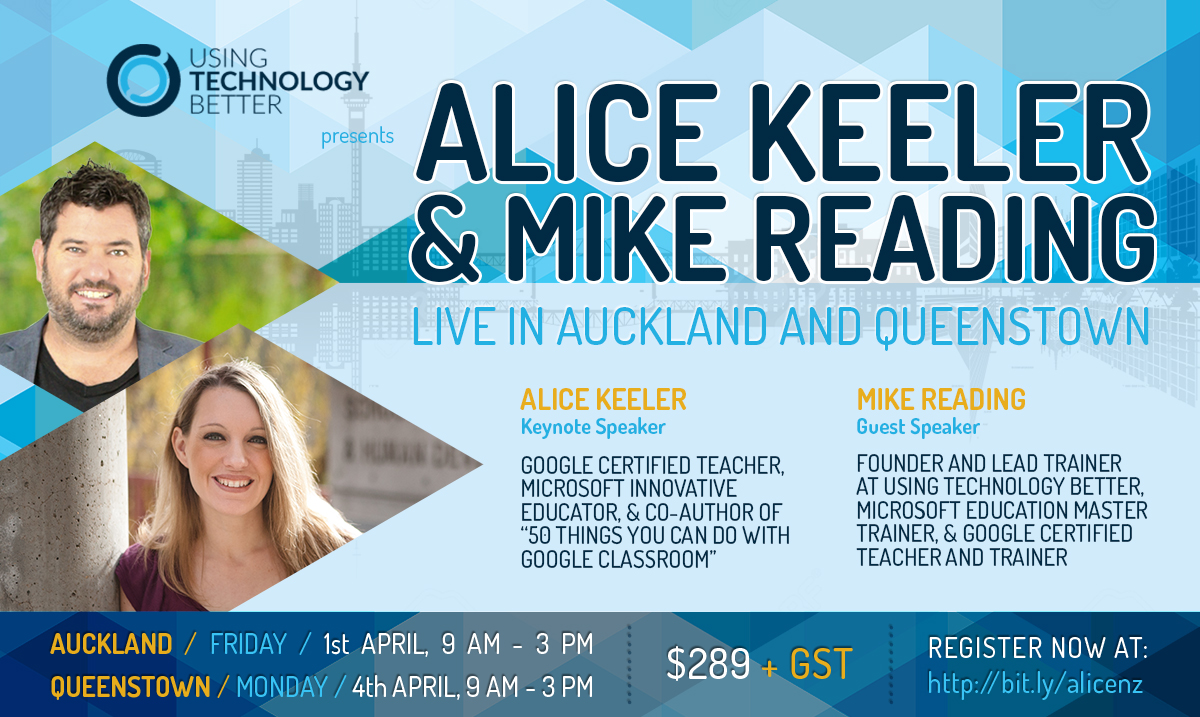 Alice Keeler is best known for her work around Google classroom, scripting and helping teachers make the use of Google Apps.  See her blog for more information about the great tips Alice provides.
On this day, teachers from all over New Zealand will gather to learn how to best use technology with their students.
We will be covering a range of topics on the day, including:
Google Classroom A-Z
Getting going with coding
The fundamentals of a great BYOD plan
Tech tools that give you real data on student progress
Plus our fun 'Ask Us Anything' session where you can ask Alice Keeler or myself any question you like.
To find out all the details as well as register, click here
This conference is open to teachers from around the world.
New Zealand is a great place to visit.
Queenstown has a reputation as the adventure capital of the world, not to mention being voted the most scenic airport in the world.
This image gives you a sense of what you can expect.

The New Zealand education system has some innovative practices in regard to students taking ownership of their learning and has really invested in the concept of Modern Learning Practices.  You would be well served by organising a couple of school visits during your trip.
Let me know if you would like assistance in finding a school to tour.
To find out all the details for this one day event with Alice Keeler and myself click here
.