If you are a teacher in New Zealand, we have organised our next Google Apps Discovery Day tour to be held in June.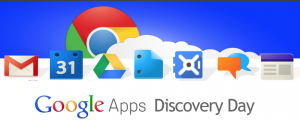 We are calling this tour 'Power Up Your Pedagogy' as the focus will be on how you can use Google Apps for education to enhance what you are already doing with your students.
There is a discovery day for teachers new to Google and a masterclass for teachers who are already using Google with their students.