As I was looking for some images to go with yesterdays post on time management for busy teachers I came across the following cartoons about teacher stress.  I particularly like the last one (I don't think there is a teacher alive who hasn't said this!)
You can click on each image to see a larger image.
Enjoy!
UPDATE: If you would like to discover a simple formula for how to rest properly during your vacation you can see this article.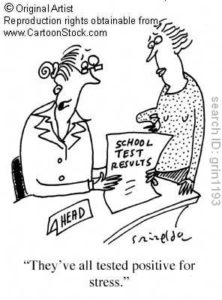 One of the keys to managing teacher stress is to learn how to bounce back when you have a bad day.